Veeam
Simplify data backup of virtualized IT with integrated solutions of Veeam and Fujitsu
Fujitsu and Veeam are partnering to deliver simplified and automated virtual machine backup enabling increased availability of data and faster recovery from disasters. Fujitsu's primary storage ETERNUS AF all-flash , ETERNUS DX hybrid storage and ETERNUS CS data protection appliances in combination with the Veeam hyper-availability platform are bridging the gap between RTO and RPO delivering continuous data replication. This ensures high availability of data anytime and business continuity in the event of disasters.
Simplified data management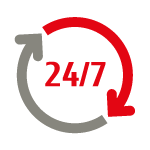 Data is a value enabler to businesses today in a digital world and it is crucial to keep the data available all the time without downtimes. With ETERNUS All-flash and Hybrid storage system and Veeam together, you can easily enhance virtual application performance, reduce backup window and minimize latency. The tight integration of Veeam Availability suite software with ETERNUS primary storage platform accelerate snapshots that improve RPOs and RTOs by limiting data loss providing more recovery points without application performance disruption
Controlled backup cost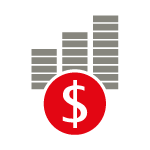 Backup challenges such as incomplete backup, maintaining backup windows with growing data and complex and virtual machine backup sprawls are proving to be un-economical to the organizations. Veeam integration with ETERNUS storage addresses the backup challenges mainly virtual environment and improves data protection and availability across your organization while reducing complexity and lowering costs
Minimize risk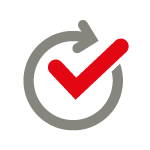 The combination of Fujitsu ETERNUS CS800 data protection appliance with Veeam Hyper-Availability platform provides efficient backup, replication and disaster recovery for physical, virtual and cloud environments. In the event of disaster, rely on instant recovery that restores entire VMs and application items to give you the ability to attain low recovery time objectives (RTOs). The quick and easy restore minimizes downtimes and maintains seamless business operations
How ETERNUS and Veeam simplify operations and increase data backup efficiencies?
Veeam and ETERNUS All-flash /
Hybrid storage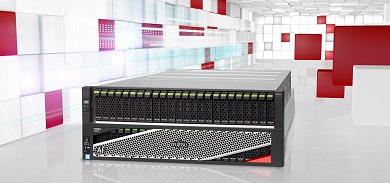 FUJITSU Storage ETERNUS AF and ETERNUS DX Veeam Integration offers unified backup solution from primary storage to secondary storage or even to cloud. The Veeam Plug-in offers integrated storage snapshot and orchestration capabilities for customers.
Veeam and ETERNUS
Data protection appliance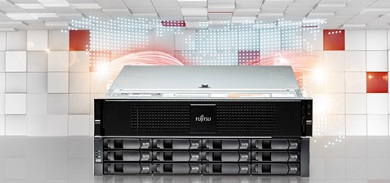 FUJITSU Storage ETERNUS CS800 appliance and Veeam Hyper-Availability Platform helps evolve the way you manage your data to ensure it is available. The ETERNUS CS800 together with Veeam offers data protection for virtual, physical and cloud environments.
Veeam and ETERNUS LT
Tape systems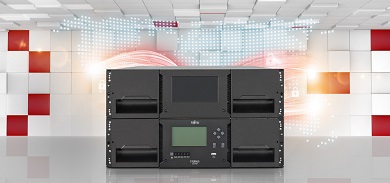 Fujitsu's ETERNUS LT140 and LT260 Tape systems that are scalable from small to high capacity storage requirement are certified Veeam ready. The integration of ETERNUS LT with Veeam Backup and Replication delivers efficient tape archival for VM backups and ensures streamlined data management for data retention for long period of time.
Key highlights:

Backup from storage snapshots leads to efficient backups and faster recovery
Preventing performance degradation of VMs when taking snapshots leads to minimal impact on production VMs
Easy Data restoration (a VM, a file or an application item) from a storage snapshot on the array
Safeguard your business against disaster with transparent failover in Storage Cluster environments
Key highlights:

Maintain low RTOs and minimize disruption
Veeam Data Mover integration enables fast backups and restores
Minimize downtime of crucial production VMs
Reduce the impact of backups on your server and network infrastructure
Key highlights:

Restore VM directly from tape to the primary VM environment, saving time and reducing intermediary storage
Protection against ransomware and cyber threats through air-gap functionality
Long-term data management for compliance regulations and efficient recovery strategy