<!-Subtext (optional)->
Mainframes FUJITSU Server GS21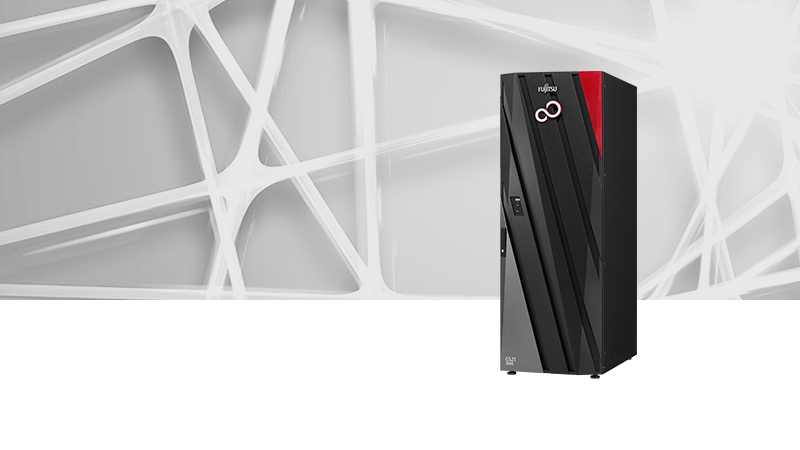 FUJITSU Server GS21 is outstandingly suited as a central role to meet the demand in social infrastructure systems and mission-critical enterprise systems that need to run reliably 24 x 7. For well 50 years, the Fujitsu mainframes have continued optimizing their processing performance, functionality, and specifications to actively reflect customer needs. FUJITSU Server GS21 will continue to help customers grow their business and create value by handling huge quantities of data and ensuring high-level availability with lower total cost of ownership.
Toward digital infrastructure platform to realize DX
Background
As Japanese Ministry of Economy, Trade and Industry pointed out in its DX Report as the "2025 Digital Cliff," business competitiveness and sustainable management will be challenged unless reviewing the existing mission critical systems, called legacy systems, that are considered to be an obstacle to customers' DX and promote the use of information technology.
To accelerate DX, require the simplification of complex existing mission critical systems and the advanced utilization of information.
With those understanding above, it is necessary to promote consistent modernization of mission critical systems with an awareness of the technology life cycle.
Fujitsu vision for providing IT infrastructure
Fujitsu proposes Hybrid IT which is a part of Fujitsu Uvance which creates added value by connecting all kinds of data and services for sustainable management of customers.
As part of this effort, Fujitsu works on a cloud shift from mainframes and UNIX servers.
Fujitsu will discontinue mainframes sales in fiscal 2030 (*) and support services in fiscal 2035, and UNIX servers sales in fiscal 2029 and support services in fiscal 2034 to promote customer modernization and to ensure sufficient consideration and transition period.
(*) 

Fujitsu's fiscal year ends on March 31 every year.
Product Lineup