PRIMEFLEX for SAP HANA
Accelerating the journey towards becoming an intelligent enterprise with FUJITSU Integrated System PRIMEFLEX for SAP HANA by simplifying business operations and inspiring organizations to encourage adoption of innovation. The integrated system uses next generation in-memory technology, giving organizations a competitive, agile way to process high volumes of data real-time, alongside any infrastructure environment, safely and securely at nearly zero downtime.
PRIMEFLEX for SAP HANA is an integrated systems offering that encompasses pre-tested, pre-installed, scale-up systems that is equipped to run across edge-core-cloud leveraging flexible hyper-converged infrastructure options. We also offer virtualized platforms as well as individual scale-up and scale-out options in line with the SAP HANA Tailored Data Center Integration (TDI) approach covering a broad spectrum, which goes through to customized disaster-tolerant set-ups. PRIMEFLEX for SAP HANA is also complimented with additional flexible Copy of External link - resourcservices to enable you to get your business geared up to take advantage of the latest and greatest HANA capabilities while ensuring that existing business operations are not impacted. We offer various services across all project phases - from decision-making and financing up to ongoing operations.
Success stories of organizations leveraging PRIMEFLEX for SAP HANA, simplifying business and innovation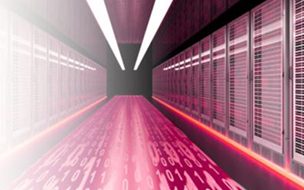 iSphere Technologies enabled a virtualized software and hardware environment with savings between 20% for hosted services and 40% for on-premises offerings.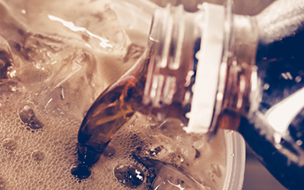 Dubai Refreshment Company (DRC) brought their business up to speed by accelerating access to core business functions – leading to 60 X faster analysis
Insights and guidance to key considerations for SAP HANA
Unlocking the benefits of SAP HANA with Fujitsu:

•Instant, real-time insights and analytics with in-memory computing
• Accelerated performance with high performance IT infrastructure components tightly coupled to run faster transactions
• Higher productivity with reliable infrastructure significantly reducing application downtime
• Deployment flexibility based on organization's workload needs across on-premises, cloud or hybrid