PRIMEFLEX for Nutanix Enterprise Cloud
Modernize your business with hyper-converged infrastructure (HCI)
Today, many businesses face the monumental challenge of meeting digital demands that far exceed their IT capabilities. Legacy infrastructure with separate storage, networks and servers is not well suited to the fast pace of modern business and growing demands of enterprise applications. The IT infrastructure and virtualization software required to keep pace, is both complex and costly, and the silos created by traditional infrastructure are a barrier to change. Many businesses with hardware-defined data centers and on-premises silos see multi-cloud as their only optimal alternative, however, there is another solution.
For businesses looking to roll-out services with the operational efficiency and speed of public cloud, FUJITSU Integrated System PRIMEFLEX for Nutanix Enterprise Cloud offers a pre-integrated, pre-tested solution that includes all IT infrastructure components and software to simplify deployment across edge-core-cloud. Working in close partnership with Nutanix, we have used our joint expertise to co-create an orchestrated, single software-defined solution towards your data-driven transformation journey. Bridging the efficiency and performance gap between traditional infrastructure, public cloud services and edge cloud, it enables the deployment of infrastructure and new applications within minutes.
Simplifying IT across hybrid multi-cloud
PRIMEFLEX for Nutanix Enterprise Cloud is a multi-cloud, multi-hypervisor platform that simplifies procurement and deployment by using hyper-converged building blocks. It combines x86-based compute and storage resources with intelligent software to eliminate the pain points associated with legacy infrastructure. Leveraging high-end encryption platform hardening features, it seamlessly protects against network threats.
With its flexible consumption and solution delivery model across on-premises, hybrid and as-a-service, PRIMEFLEX for Nutanix Enterprise Cloud offers businesses a strategic and tactical edge.
Solution features:
standards-based resilient self-healing infrastructure
in-built data services
unlimited storage
seamless application and data mobility
one-click management and single console monitoring
one-click software upgrades, database migration and network virtualization
support for Nutanix AHV and VMWare ESXi hypervisors
Solution benefits:
flexible, cost-saving infrastructure
all-inclusive, single vendor offering
rapid scaling to the Cloud
reduced management costs
cost-efficient scalability
reduced energy consumption with cloud infrastructure
quick provisioning
pay-as-you-grow architecture
Delivering software-defined simplicity to modern workloads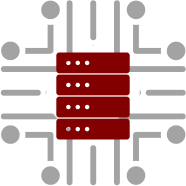 General Purpose HCI Workloads
Consistent performance – hybrid storage enables predictable response times across the mailbox database
Continuous access - resilient design enables the recovery of individual mailboxes and provides continuous access even if the site goes down
Predictable scalability - scale-out per node architecture with selectable density and capacity
Automated management - auto-balancing across nodes continually optimizes and rebalances storage and mailboxes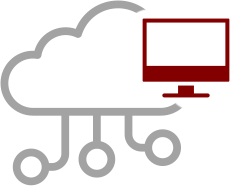 Virtual Desktop Infrastructure (VDI)
Improved desktop management - centralizes and secures desktop computing
Rapid provisioning and updates - centralized desktop customization and built-in recovery
Economical entry point - lower per-user cost with optimized scale-out infrastructure
Easy scalability - 'pay-as-you-grow' model
Predictable performance - easily aligns with different user profiles
Increased scalability - grow storage on demand
Fine-grained monitoring - diagnose and resolve bottlenecks to maintain optimal performance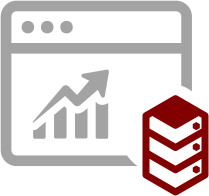 Database/Transactional Analytics Applications
Improved performance - faster response time on transactions and queries
Higher availability - built-in self-healing, with backup and disaster recovery to improve uptime
Increased scalability - applications can run at any scale of total data, size of active data set or compute required
Simple management - installation, deployment, backup and ongoing management in just a few clicks
Workload-specific configuration certified for SAP HANA
Workload based SKUs for the above use cases (VDI, SAP HANA DB, analytics, general-purpose HCI) that are Hybrid IT enabled is available for faster time to market.
Fujitsu Built4You bundles
Together with Nutanix, we have introduced a wide range of pre-configured and tested cost-efficient, resilient, scalable and workload adaptable Built4You bundles specifically for SMEs.
Whether you are looking to future-proof your data growth, improve your business process performance or provide your employees with a new and modern way of working, our joint range of Built4You bundles can provide you with the ideal solution for your requirements.
Why choose Fujitsu as your
hyper-converged infrastructure solution partner?
At Fujitsu, we're a world-leading digital transformation service and technology provider. With nearly two decades of experience delivering pre-tested integrated systems, we have worked with customers all around the globe identifying and deploying infrastructure solutions that have increased their productivity, improved their efficiency and reduced their costs to enable higher profitability.
We augment our own technology capabilities with those of over 100 technology and service provider partners. With PRIMEFLEX for Nutanix Enterprise Cloud, we provide a fully validated, pre-tested and certified solution stack that's optimized for analytics, workspace and general-purpose hyper-converged infrastructure (HCI) workloads.
Contact Fujitsu
Contact us to find out more about our It services