Fujitsu Numazu Plant certified as "Shizen Kyosei Site" by the Japanese Ministry of the Environment
Fujitsu Limited
Tokyo, October 6, 2023
Fujitsu today announced that its Numazu Plant (located in Numazu City, Shizuoka Prefecture, Japan) has been certified as a "Shizen Kyosei Site" (1) by the Japanese Ministry of the Environment.
As part of its 30by30 (2) action plan, the Japanese government has designated specific areas where biodiversity is being preserved through initiatives in the private sector as "Shizen Kyosei Sites." Certified areas are registered in the international database as "OECMs (3)," (Other Effective area-based Conservation Measures) – geographically defined areas other than protected areas.

Fujitsu has been actively promoting the greening of the grounds of its Numazu Plant since the opening in 1976. The site consists of managed lawn gardens, tea plantations, a natural biotope, as well as natural woodland and other green spaces to continuously maintain the natural environment. Fujitsu further opened up a wide area of the site to local residents as a place for leisure. Fujitsu also holds seasonal events, including a tea harvest festival and a nature experience walking event, and leverages the green spaces to promote community exchange in the region. Fujitsu is further actively engaged in biodiversity conservation, including weeding by grazing goats, removal of certain harmful invasive species, and cultivation of the ancient "Japanese rice fish" species in biotopes. Fujitsu's Numazu Plant has been certified as a "Shizen Kyosei Site" in recognition of its continued greening efforts.
Fujitsu will continue to promote activities to contribute to the achievement of the "Kunming-Montreal Biodiversity Framework" (4), an international agreement to protect biodiversity to realize nature positivity. In addition, Fujitsu will implement disclosure in line with the TNFD (5) framework.

---
[1]

Shizen Kyosei Site :
A scheme to certify sites where biodiversity conservation is being promoted through private-sector initiatives and to register them as OECMs, after calculating the duplication with those areas already registered as protected areas.

[2]

30by30 :
Global goal is to effectively conserve more than 30% of land and sea as healthy ecosystems by 2030, with the goal of halting and reversing biodiversity loss by 2030 (Nature Positive).

[3]

OECM (Other Effective area-based Conservation Measures) :
Sites other than protected areas that contribute to biodiversity conservation, such as corporate forests and country sides.

[4]

Kunming-Montreal Biodiversity Framework :
The Global Biodiversity Targets were newly adopted in December 2022. These include the 2050 Vision, the 2030 Mission, the 2050 Global Goals, and the 2030 Global Targets.

[5]

TNFD (Taskforce on Nature-related Financial Disclosures) :
The main purpose is to provide a framework for companies' disclosure of information on nature-related "governance," "strategy," "risk and impact management," and "indicators and targets."
Related Links
Fujitsu's Commitment to the Sustainable Development Goals (SDGs)
The Sustainable Development Goals (SDGs) adopted by the United Nations in 2015 represent a set of common goals to be achieved worldwide by 2030.
Fujitsu's purpose — "to make the world more sustainable by building trust in society through innovation" — is a promise to contribute to the vision of a better future empowered by the SDGs.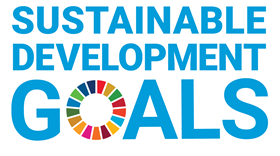 About Fujitsu
Fujitsu's purpose is to make the world more sustainable by building trust in society through innovation. As the digital transformation partner of choice for customers in over 100 countries, our 124,000 employees work to resolve some of the greatest challenges facing humanity. Our range of services and solutions draw on five key technologies: Computing, Networks, AI, Data & Security, and Converging Technologies, which we bring together to deliver sustainability transformation. Fujitsu Limited (TSE:6702) reported consolidated revenues of 3.7 trillion yen (US$28 billion) for the fiscal year ended March 31, 2023 and remains the top digital services company in Japan by market share. Find out more: www.fujitsu.com.
Press Contacts
Fujitsu Limited
Public and Investor Relations Division
Inquiries
---
All company or product names mentioned herein are trademarks or registered trademarks of their respective owners. Information provided in this press release is accurate at time of publication and is subject to change without advance notice.
Date:
6 October, 2023
City:
Tokyo, Japan
Company:
Fujitsu Limited