Fujitsu launches 'digital twin' trial on Isle of Wight for e-scooter sharing service
Demonstration offers "digital rehearsal" of environmental and economic footprint to offer holistic overview of impact on the community
Fujitsu Limited
Tokyo, April 19, 2023
Fujitsu today announced the development of a new 'digital rehearsal' technology that can help better inform public policy and business planning. Fujitsu's first demonstration of the technology provides realistic simulations of the effects of traffic measures by reproducing people's movements on a digital twin. Fujitsu began trials of the new technology on April 1, in cooperation with Beryl (1), a shared mobility company based in the UK. Together they will demonstrate the business and societal value of the technology, by improving the operation of shared e-scooter services on the Isle of Wight.
The new technology, which combines the behavioral economics model Prospect Theory and AI, allows for simulations that can infer the behavior of people in the real world, reproducing not only human biases such as our tendency to overestimate losses and underestimate potential gains and situational factors that influence behavior such as weather. By combining these models with digital twins – digital reproductions of physical objects and entities, sometimes entire cities – the new technology makes it possible for city planners and businesses to more accurately predict how changes in human behavior interact with evolving conditions in the environment to better inform decision-making.
The trials on the Isle of Wight, use digital rehearsal technology to test in advance the effects of people switching from cars to e-scooters. Fujitsu will further estimate how the usage of e-scooters instead of cars will affect CO2 emissions in local areas, and in how far measures including discounted fees for users who return e-scooters to specific places will affect people's behavior regarding their choice of transport. The ultimate aim is to bring business benefit to Beryl, reduce the damaging environmental and social effects of car use, inform transport policy on the Isle and positively contribute to the Isle of Wight's wider economy.
The trial is part of wider initiatives which Fujitsu is taking as a Lead Technical Partner for the UK's National Digital Twin Programme (2) with the Department for Business and Trade, which aims to develop techniques to use connected Digital Twin models to benefit society, the economy, business and the environment, supported by HM Treasury. The Programme is running a demonstrator in Isle of Wight which is a fundamental element of the socio-technical change aspects of the Programme.
Moving forward, Fujitsu plans to leverage the results of this project to support the sustainability transformation (SX) of mobility service providers and contribute to the realization of a sustainable, fair, and diverse society through converging technologies that combine computer sciences with knowledge from the humanities and social sciences.
Fujitsu will showcase this technology at the Fujitsu ActivateNow Tech Summit held in Madrid, Spain on April 20, 2023 and the G7 Digital and Technology Ministers' Meeting held in Takasaki, Gunma Prefecture, Japan from April 28, to April 30, 2023.
The Right Honourable Dr Bob Seely MBE, MP for Isle of Wight said "I strongly welcome Fujitsu's investment on the Island.
Our relationship with Fujitsu has been ongoing now for two years as we look to pioneer the digital twin, creating a virtual reality pairing of the real world and the digital world to improve public services, quality of life, and the environment for the Islanders, as well as leading the way in the UK.
We're looking forward to continuing to work with Fujitsu as we push the boundaries of technology and digital twinning."
Cabinet Member for Infrastructure, Highways PFI and Transport. Councillor Phil Jordan said "It is a fantastic opportunity to work with Fujitsu on developing a demonstration version of a digital twin for the Island focusing on transport and reducing the environmental impacts. It brings together the success of e-scooters, now including e-bikes, operated by Beryl CC as a part of the DfT Future Transport Zone project for the Solent region and with an emerging technology to track the benefits.
"It is hoped that the digital twin can be expanded to reflect all modes of transport so it can be applied across the Island to help inform future transport decisions. The more information we can gather to inform future policy will help improve the environment and help make the Isle of Wight better place for residents and visitors."
Simulations based on models that are closer to the real world
In 2021, Fujitsu initiated intensive R&D into Social Digital Twin (3), a promising field that merges technologies like AI and big data analytics with models from the social sciences, to address some of the increasingly complex challenges facing humanity.
To achieve more accurate reproductions of human behavior and ultimately realize more appropriate solutions to various societal issues, Fujitsu developed a digital rehearsal technology combining big data analysis using AI with knowledge from behavioral economics.
Where many behavioral models are based on expected utility models, assuming people always take the decision that brings them greatest immediate benefit, Fujitsu developed a model for human behavior based on Kahneman and Tversky's prospect theory in behavioral economics. Kahneman and Tversky showed that individuals tend to overestimate potential losses while underestimating potential gains, Fujitsu aims to show that by weighting agents decisions according to prospect theory, and training an AI model with characteristics of indirect factors that influence human behavior such as weather conditions, it can produce more accurate simulations than conventional models.
Combining this model with a digital twin, the new technology enables pre-verification of various scenarios based on human psychology such as the effect of crowds of people moving to surrounding transportation systems after an event, or the change of people's behavior according to traffic situations after an accident. The field trial will aim to validate and verify this approach under real-world conditions.

About the field trials
1. Duration
April 1, 2023 to June 30, 2023 (scheduled to continue after July 2023)
2. Overview
Creation of a digital rehearsal system by generating a behavior selection model using statistical data including population by area on the Isle of Wight and open data including weather data of the Isle of Wight, data on movement of people between specific areas of the island (including time of movements), as well as data on the movement of e-scooters provided by Beryl
Prediction of movements (time, places, routes) of people including local residents and examination how certain measures (i.e. changing the location and number of e-scooters on the island and offering reduced fees to users that return the scooters to a specific location) will affect the behavior of e-scooter users, and how a change in transportation means will affect operating costs and CO2 emissions
Development of a highly effective method for providing shared e-scooter services in consideration of the environmental, social and economic aspects of the Isle of Wight
---
[1]

Beryl (a trading name of SMIDSY Limited) :
Head Office: London, CEO: Phil Ellis

[2]

[3]

Social Digital Twin :
A group of technologies that, based on real world data, digitally reproduce not only the state of people and objects, but also the entire economic and social activities to understand the reality of society and the mechanisms by which problems occur, and support the formulation of measures to solve diverse and complex problems.
Related Links
Fujitsu's Commitment to the Sustainable Development Goals (SDGs)
The Sustainable Development Goals (SDGs) adopted by the United Nations in 2015 represent a set of common goals to be achieved worldwide by 2030.
Fujitsu's purpose — "to make the world more sustainable by building trust in society through innovation" — is a promise to contribute to the vision of a better future empowered by the SDGs.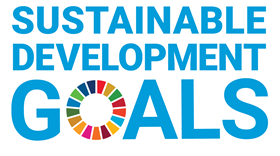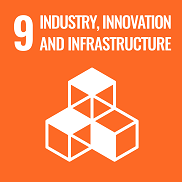 About Fujitsu
Fujitsu's purpose is to make the world more sustainable by building trust in society through innovation. As the digital transformation partner of choice for customers in over 100 countries, our 124,000 employees work to resolve some of the greatest challenges facing humanity. Our range of services and solutions draw on five key technologies: Computing, Networks, AI, Data & Security, and Converging Technologies, which we bring together to deliver sustainability transformation. Fujitsu Limited (TSE:6702) reported consolidated revenues of 3.6 trillion yen (US$32 billion) for the fiscal year ended March 31, 2022 and remains the top digital services company in Japan by market share. Find out more: www.fujitsu.com.
Press Contacts
Fujitsu Limited
Public and Investor Relations Division
Inquiries
---
All company or product names mentioned herein are trademarks or registered trademarks of their respective owners. Information provided in this press release is accurate at time of publication and is subject to change without advance notice.
Date:
19 April, 2023
City:
Tokyo, Japan
Company:
Fujitsu Limited