Fujitsu named a "Nadeshiko Brand" company for promoting women's success
Fujitsu Limited
Tokyo, March 22, 2023
Fujitsu today announced that it has been selected by the Japanese Ministry of Economy, Trade and Industry (METI) and the Tokyo Stock Exchange (TSE) as a "Nadeshiko Brand" enterprise (1) for its efforts to actively encourage women's success in the workplace during fiscal year 2022.
Starting this fiscal year, METI and the TSE revamped the content of the Nadeshiko Brand survey, with significant changes to selection criteria and evaluation process, to further accelerate companies' efforts to promote women's success in the workplace. Fujitsu represents the first company to be named a Nadeshiko Brand enterprise after these changes.
With the aim of realizing its purpose, "to make the world more sustainable by building trust in society through innovation", Fujitsu engages in efforts to advance diversity, equity and inclusion (DE&I) to build an inclusive and equitable culture where everyone belongs and can play a role in their own way, regardless of gender, nationality, or age. Fujitsu has been actively promoting women's success in the workplace as one of its management objectives.
Moving forward, Fujitsu will continue its efforts to advance DE&I and gender diversity, including activities to promote women's success in the workplace.
About the Nadeshiko Brand program
Launched in 2012 by METI and the TSE, the Nadeshiko Brand program highlights listed enterprises that excel in promoting women's empowerment as attractive stocks to investors. The initiative puts special emphasis on improving corporate value in the mid- and long-term to not only further raise investors' interest in such enterprises, but also accelerate companies' further efforts to encourage women's success in the workplace.
Along with recent trends emphasizing the importance of human capital management and the disclosure of non-financial information by companies in Japan and overseas, METI and the TSE in fiscal 2022 significantly revamped the program, specifying companies' connection between initiatives to encourage women's success in the workplace and management strategies as selection criteria.
METI and the TSE conducted an assessment of approximately 3,700 listed enterprises and selected 17 companies from 17 industries as Nadeshiko Brands.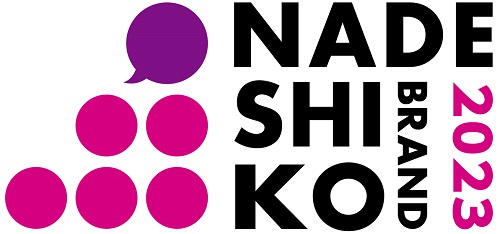 About Fujitsu's initiatives to promote gender diversity
To realize its purpose, Fujitsu focuses on equity as part of "Human Rights, Diversity, Equity and Inclusion", one of the seven key pillars of its Global Responsible Business (GRB) framework, for fulfilling social responsibilities on a global scale.
Gender is one of the priority areas for DE&I. In the area of women's empowerment, Fujitsu aims to create an organizational culture that reflects diverse values by continuously implementing various initiatives centered on recruitment activities, human resource development, and mindset reform, in addition to fixed-point monitoring of the ratio of women at the leadership level set in the KPI.
Fujitsu further offers workshops to encourage female employees to take on challenges in line with their career plans. It has also established a system in which an executive sponsor, selected from among top management as a representative, supports promotion activities through dialogues with female employees.
In July 2020, Fujitsu announced Work Life Shift, an innovative working style that allows employees to choose their optimal time and place to work and to balance their personal and work aspirations.
Through these efforts, Fujitsu aims to contribute to the well-being of all employees and to further encourage women's success in the workplace. As a Nadeshiko Brand enterprise, Fujitsu will continue to promote DE&I within its own business, with the aim to become a leader in DE&I in society.
---
[1]

Selected as a "Nadeshiko Brand" enterprise :
Fujitsu has been selected as "Nadeshiko Brand" enterprise for the first time in fiscal 2015, and for the second time in fiscal 2022. In fiscal 2016 and fiscal 2019, Fujitsu was selected as a "Semi-Nadeshiko Brand."
Related Links
Fujitsu's Commitment to the Sustainable Development Goals (SDGs)
The Sustainable Development Goals (SDGs) adopted by the United Nations in 2015 represent a set of common goals to be achieved worldwide by 2030.
Fujitsu's purpose — "to make the world more sustainable by building trust in society through innovation" — is a promise to contribute to the vision of a better future empowered by the SDGs.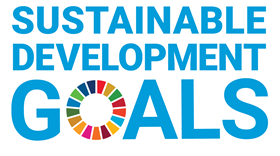 About Fujitsu
Fujitsu's purpose is to make the world more sustainable by building trust in society through innovation. As the digital transformation partner of choice for customers in over 100 countries, our 124,000 employees work to resolve some of the greatest challenges facing humanity. Our range of services and solutions draw on five key technologies: Computing, Networks, AI, Data & Security, and Converging Technologies, which we bring together to deliver sustainability transformation. Fujitsu Limited (TSE:6702) reported consolidated revenues of 3.6 trillion yen (US$32 billion) for the fiscal year ended March 31, 2022 and remains the top digital services company in Japan by market share. Find out more: www.fujitsu.com.
Press Contacts
Fujitsu Limited
Public and Investor Relations Division
Inquiries
---
All company or product names mentioned herein are trademarks or registered trademarks of their respective owners. Information provided in this press release is accurate at time of publication and is subject to change without advance notice.
Date:
22 March, 2023
City:
Tokyo, Japan
Company:
Fujitsu Limited