Fujitsu delivers sustainable terabit networking with launch of 1FINITY™ Ultra Optical System
New platform achieves top-level long-distance transmission capacity of 1.2 Tbps while delivering 60% reduction in CO2 emissions
Tokyo, February 22, 2023
Fujitsu today announced the launch of its 1FINITY Ultra Optical System, a hyper-reliable optical transport platform delivering extreme performance and scalability with data rates of 1.2 terabits per second (Tbps) on a single wavelength, with future upgrade to 1.6 Tbps. Fujitsu will launch the new platform in the first half of 2023 to communications service providers (CSPs) and cloud infrastructure providers (CIPs) globally, starting with customers in Japan, North America, as well as throughout Europe where Fujitsu recently expanded availability of its full line of optical, wireless and networking software solutions.
The next generation system features a digital signal processor (DSP) using latest semiconductor processes and liquid cooling technology with twice the cooling capacity of conventional technology. It further utilizes latest technologies including Fujitsu's continuous C+L ROADM architecture (1) able to handle multiple wavelength bands in a single product, as well as the optical signal amplification technology forward Raman amplification (2). These features allow the new system to reduce carbon emissions compared to similar platforms, while maintaining high data rates of 1.2 Tbps on a single wavelength and 40% greater reach than that of conventional systems.
This launch demonstrates how Fujitsu continues to contribute to the realization of a sustainable society by expanding resilient network infrastructure that can respond to the rapid increase in data traffic due to increased demand for IoT and big data processing, while simultaneously reducing power consumption and achieving a 60% reduction of CO2 emissions throughout networks.
Fujitsu will present the new system at its booth at MWC Barcelona in Spain from February 27 to March 2 and at OFC in San Diego from March 7 to March 9, 2023.
Features of the "1FINITY Ultra Optical System"
The next-generation Fujitsu 1FINITY optical transport platform includes the T900 Series Transponder and L900 Series Optical Line System:
1. Contributing to customers' reduction of CO2 emissions through large-capacity, long-distance communication with low power consumption
The T900 Series Transponder represents an optical transponder to deliver top-level data rates of 1.2 Tbps on a single wavelength. The newly developed high performance coherent DSP
(3)
and ultra-high-speed CDM (Coherent Driver Modulator)
(4)
enable 135 Gbaud
(5)
capabilities. The T900 Series Transponder further incorporates Fujitsu's closed-loop liquid cooling technology
(6)
with twice the cooling capacity and half the acoustic noise of air-to-air systems.
The L900 Series Optical Line System features a continuous "C+L ROADM architecture" which enables an expansion of the communication capacity per optical fiber by handling the longer wavelength band of the L-band in addition to the C-band wavelength band commonly used in optical networks.
The system further features forward Raman amplification that can improve the reach and transmission capacity of optical signals by amplifying them on the transmission path.
These technologies will support customers in improving the scalability of their network infrastructure and will further contribute to the decarbonization of the entire optical network, as the system requires fewer transponders and decreases power consumption.
2. Support in building and operating resilient networks with flexible installation and simplified management
Conventional optical wavelength multiplexing devices required network operators to bundle multiple optical fiber cables within the device, resulting in high cable complexity and difficulties during installation. By adopting a smart fiber cable system
(7)
within its L900 Series Optical Line System, Fujitsu succeeded in reducing cabling complexity by more than 80%, and troubleshooting time during installation and commissioning from multiple hours to seconds. Customers can further choose to add an integrated dual-wave Optical Time Domain Reflectometer (OTDR)
(8)
to measure and analyze the state of optical fibers such as transmission conditions and disconnections and Pseudowave technology
(9)
to streamline network management and improve efficiency to the system.
Moving forward, Fujitsu plans to offer services using machine learning to optimize network operations and resources for use in combination with Fujitsu's "Virtuora Network Control Solution" for wide-area network operation and management.
Date and region of launch
APAC region (including Japan), North America and Europe: first half of fiscal 2023
---
[1]

C+L ROADM architecture :
With respect to the wavelength range used for transmission, products were conventionally divided in C-band, L-band and wavelength band; Fujitsu's new system can handle both wavelength bands at once, contributing to an increase in the maximum transmission capacity of the system.

[2]

Forward Raman amplification :
Technology developed by Furukawa Electric Co. Ltd., in which signal light and excitation light propagate in the same direction in an optical fiber, and the transmission distance is extended by Raman excitation of the signal light. Previously, the inclusion of noise components in communications represented a problem, but by newly adopting the secondary excitation Raman system, the influence of noise components on signal light is reduced.

[3]

High performance coherent DSP :
Developed by Fujitsu in cooperation with NTT as an advanced DSP using 5nm CMOS technology. This product is offered as the "ExaSPEED GAIA" by NTT Electronics Corporation.

[4]

Coherent Driver Modulator (CDM) :
Optical device developed by NTT that incorporates a coherent optical modulation chip and a circuit to drive it, achieving operations up to 140 Gbaud. Together with high-performance coherent DSP, CDM is developed as a key device to realize the All-Photonics Network (APN) proposed by the Innovative Optical and Wireless Network (IOWN) Global Forum.

[5]

Baud :
The unit indicating the modulation speed of a signal. The higher the number, the greater the capacity of communication. The 1FINITY Ultra Optical System achieves more than twice the speed of conventional products.

[6]

Closed-loop liquid cooling technology :
Liquid cooling technology that improves cooling efficiency while maintaining high reliability and maintainability, which are indispensable for optical transmission equipment used for a long period of time, without the need to renew existing facilities by accommodating all cooling structures in the equipment.

[7]

Smart fiber cable system :
By using an optical backboard system in which optical fiber connections are pre-installed inside the device, optical fiber connections can be significantly reduced in front of the ROADM device.

[8]

Optical Time Domain Reflectometer (OTDR) :
Technology for measuring and analyzing the state of optical fibers (transmission line loss, distance, breaking point, connection loss, and reflection attenuation).

[9]

Pseudowave technology :
Technology that enables the quality of service paths to be confirmed by remote control using pseudo wavelengths generated inside the equipment without using wavelengths emitted from transponders.
Related Links
Fujitsu's Commitment to the Sustainable Development Goals (SDGs)
The Sustainable Development Goals (SDGs) adopted by the United Nations in 2015 represent a set of common goals to be achieved worldwide by 2030.
Fujitsu's purpose — "to make the world more sustainable by building trust in society through innovation" — is a promise to contribute to the vision of a better future empowered by the SDGs.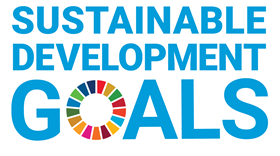 About Fujitsu
Fujitsu's purpose is to make the world more sustainable by building trust in society through innovation. As the digital transformation partner of choice for customers in over 100 countries, our 124,000 employees work to resolve some of the greatest challenges facing humanity. Our range of services and solutions draw on five key technologies: Computing, Networks, AI, Data & Security, and Converging Technologies, which we bring together to deliver sustainability transformation. Fujitsu Limited (TSE:6702) reported consolidated revenues of 3.6 trillion yen (US$32 billion) for the fiscal year ended March 31, 2022 and remains the top digital services company in Japan by market share. Find out more: www.fujitsu.com.
Press Contacts
Fujitsu Limited
Public and Investor Relations Division
Inquiries
---
All company or product names mentioned herein are trademarks or registered trademarks of their respective owners. Information provided in this press release is accurate at time of publication and is subject to change without advance notice.
Date:
22 February, 2023
City:
Tokyo, Japan
Company:
Fujitsu Limited