Announcing the Fujitsu $100,000 Quantum Simulator Challenge
February 21, 2023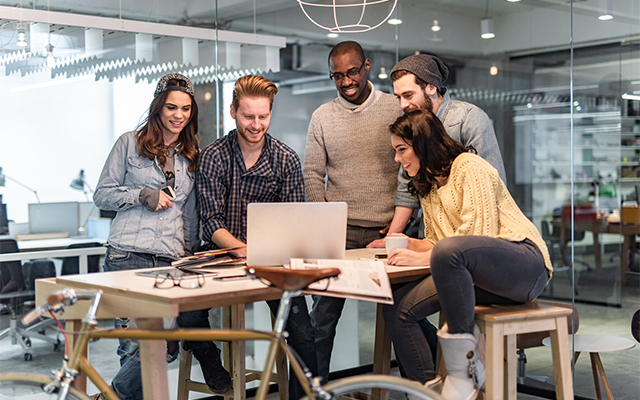 Challenge Objectives
Fujitsu Limited("Fujitsu") would like to solicit applications from interested members of the industry and academia to test the quantum simulator on novel problems and applications. Our objectives are:
Apply quantum simulator to customer pain points
Test the quantum simulator with real world applications
Explore quantum use cases collaboratively with participants selected by Fujitsu (the "Participant(s)")
Obtain feedback from Participants on performance and scalability
Benefits of Participation
Eligible for $100,000 prize money

First Prize - $50,000
Second Prize - $30,000
Third Prize - $20,000

Free use of our quantum technologies for development of the project
Collaboration with our quantum experts for training, support, and insights
Potential future partnerships to bring jointly created technologies and services to Fujitsu's customers as well as potential investment
Co-branding and marketing activities with Fujitsu's partner network of VCs, customers, and inclusion in Fujitsu's ActivateNow Technology Summit
Background
Fujitsu has developed 39-qubit CPU-based state vector quantum simulator system consisting of 512 FX700 nodes with by using A64FX processors. The quantum simulator utilizes "Qulacs," one of the world's fastest quantum simulator software developed by Osaka University and QunaSys Corporation. Fujitsu enhanced Qulacs so that it can be executed in parallel and distributed way on the cluster system utilizing MPI (Message Passing Interface) technology and optimizing memory bandwidth using SVE(Scalable Vector Extension) operation. Fujitsu has also prepared a software development kit (SDK) partially compatible with Qiskit, one of the major development tools for quantum computer software, to offer quantum software developers a highly convenient development environment.
Challenge Duration
Fujitsu plans to run the challenge from February 22 to June 30, 2023.
How to Participate
To participate, please download, fill out application form after the privacy notice below and send it to fra_quantum@fujitsu.com by April 7, 2023* All applications will be reviewed by Fujitsu and the Participants of the challenge will be selected based on problem innovation, breadth of applicability and resulting customer impact.*The date has been changed from March 31, 2023.
If Participants of the Challenge will be selected, such Participants should agree to the Participant Agreement separately designated by Fujitsu.
Applicants of the Challenge("Applicants") shall be a legal entity, such as a company or an institution.
Privacy Notice
Before submitting any answers in the application form, please ensure all employee(s) of the Applicant related to the Challenge (the "Member(s)") read and agree the Fujitsu Privacy Policy (Global) [ https://www.fujitsu.com/global/about/resources/privacy/] and this Privacy Notice.
Fujitsu will collect and process the following personal information about Member(s):
The information about Member(s) that the Applicant give to Fujitsu by filling in forms on Fujitsu's website (or other forms that Fujitsu ask the Applicant to complete), corresponding with Fujitsu by telephone, post, email or otherwise ("Members Information"). It will include, for example, name, email address, professional role, background, and interests of Member(s).
Fujitsu will collect, store and use Member's personal information for the following purposes (the "Purpose"):
To operate, manage and promote the Challenge including select the Participants of the Challenge.
Fujitsu will process the Members Information only for the Purpose and delete it when the Purpose is achieved, or when it becomes obsolete.
Fujitsu will disclose Members Information, where reasonably necessary for the Purpose set out above, to Fujitsu Research of America, Inc .. There will be no disclosure, provision and/or transfer to third parties not contractually bound.
Members have a right to request access to its own Members Information, request that its own Members Information should be deleted, rectified, blocked, or restricted for future use by notifying Fujitsu's e-mail address below, without giving any reason. If this results in any issues for Members, Members cannot make any legal claims against Fujitsu.
For more information contact Business Incubation Division, Technology Strategy Unit
【Fujitsu Limited】