Number of employees and Geographic Information
Number of employees, Number of Consolidated Subsidiaries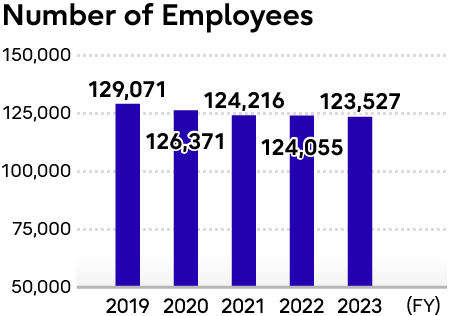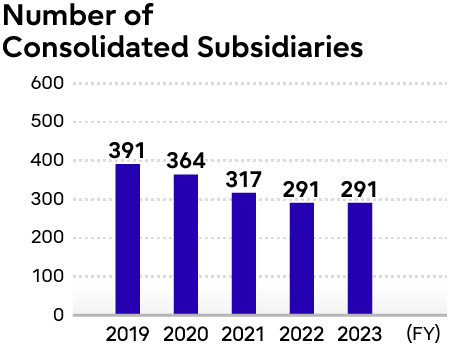 Geographic Information
(Note 1) From FY2020 Q1, international business included in the "Services" and "System Platforms" segments under "Technology Solutions" have been separated and integrated into the newly-established "International Regions Excluding Japan" subsegment. From FY2020, in lieu of the companywide information on revenue and operating profits for international locations, the Company has started to disclose revenue and operating profits relating to the different individual regions to which international subsidiaries belong under "International Regions Excluding Japan".
(Note 2) Revenue includes inter-region revenue.

Accounting terms are all IFRS-based.