<!-Subtext (optional)->
Global Fujitsu Distinguished Engineer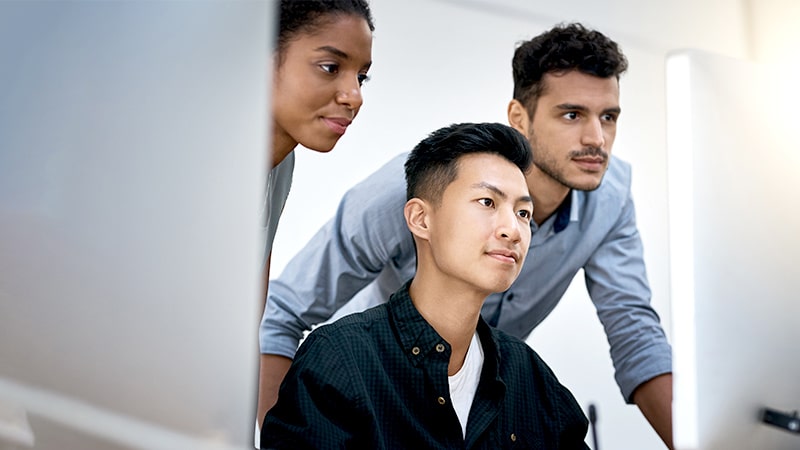 Keith Dear
Message
Hi! I am am Director AI Innovation at Fujitsu Defence and National Security, working to revolutionise decision-making in Government and the Private Sector alike. I seek to speed up the time it takes to draw technology from reseach to widespread employment.
Within Fujitsu I have pioneered our work with the National Digital Twin programme in the UK, to help build what I think will be the enterprise architecture of the metaverse. With colleagues, we are pioneering research into next generation AI techniques with universities in the UK, the US, and globally, and building out our co-creation environments to bring together users, problems and data to co-create and rapidly diffuse new AI/ML, quantum-inspired (digital annealing), and supercomputing solutions.
I write and speak widely on AI, on strategy, and on the implications of emerging technology for societies, states, and national security, for example, I co-edited the world-leading RUSI Journal's Special Edition on Artificial Intelligence, and have spoken in Japan, Israel, the US, UK and across Europe on the role of AI in decision-making.
Achievements
I am a Fellow of the Royal United Services Association (RUSI), the UK's leading National Security think-tank, a Fellow of the Changing Character of War Programme at the University of Oxford, and a Director's Fellow at Cambridge University's Judge Business School, and a Chief of the Air Staff's Fellow with the Royal Air Force. I was previously an Expert Advisor to the Prime Minister on Science, Technology, Space and Modernising Defence.
Value Creation
Since joining Fujitsu in January I have been driving thought leadership, helping turn the Fujitsu Tech & Services Vision into a strategy tailored to the UK - with a willingness to ask hard and searching questions, connect globally in search of answers, provide suggestions and proposals. I have helped develop our work in the UK on Corporate Venture Capitalism creating opportunities for co-investment with a range of venture funds. I have established cutting edge research projects, shown leadership in defining and driving our own digital transformation and in developing Fujitsu offerings in this space both consultancy-based and productising research to better tailor products to market.