<!-Subtext (optional)->
Wearable Technologies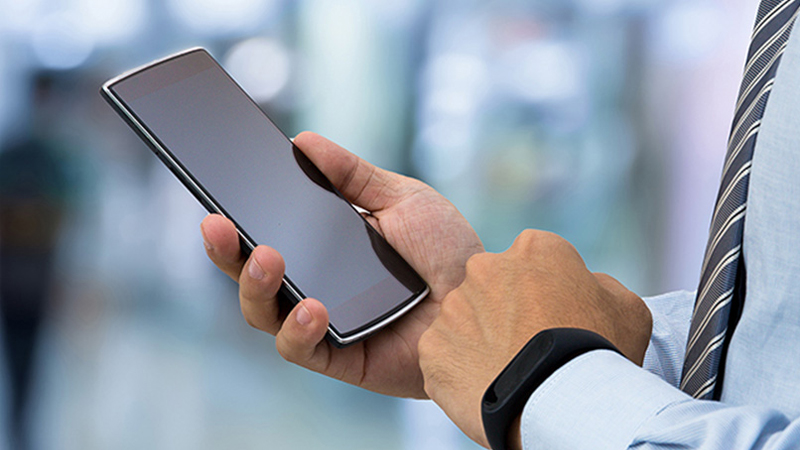 Think! Fujitsu wearable retail solutions – boosting worker wellbeing and safety
Today, many retailers and hospitality businesses are looking to bring more wearable sensor technology to their working environments - ranging from a worker safety aspect to consumer well-being and improving the shopping experience.
Worker safety is high on every employer's agenda. The publisher, Travelers, analysed more than 1.5 million workers' compensation claims filed between 2010 and 2014 from a variety of business sizes and industries, including retail. The findings were released in the Travelers Injury Impact Report, which reveals the most frequent causes of retail workplace injuries include:
material handling (37% of total claims)
slips, trips and falls (15%)
being struck by or colliding with an object (14%)
accidents involving tools (7%)
falling from a height (4%)
At Fujitsu, we understand that in any organisation it's people that matter the most and remain the most valuable asset. Through co-creation projects with our customers, we've developed an outcome-centric platform to provide greater visibility of a worker's wellbeing across hazardous situations and remote locations.
As you can see from above, some of the most common incidents in the retail workplace are from overexertion, heavy lifting, trips and slips. In addition, when looking to the supply chain or the workforce operating outside the immediate retail environment and interacting with customers outside of the store, we also see other risks such as driver drowsiness.
Take a look at our infographic and incident reports below to find out more or visit our wearables global webpage.
Think! Wear innovation connects your customers' health, safety and personalisation to give the ultimate customer experience
Walt Disney World Resort offer their customers the MagicBand, which is a smart band for entering parks and rooms as well as making purchases. In addition, hotels are also starting to lend out sleep-sensing wristbands to aid guests' well-being. Don't get left behind! Discover how co-creating with Fujitsu can enable us to collaboratively develop a unique wearable solution that not only delivers the ultimate customer experience but also provides a deeper understanding of your customers and their behaviour.
See how hospitality environments including holiday and amusement parks can use our new technology...
Contact Fujitsu
Find out more about our retail sector services