Fujitsu Recycling Program
Fujitsu is well known for its environmental and sustainability strategy and program. In this sense Fujitsu has organized the remarketing and recycling activities by certified "take-back" partner companies.
The remarketing, reuse and recycling of Fujitsu products is managed by certified remarketing and recycling companies
WEEE directive
(WEEE: Waste Electrical and Electronic Equipment).
Position on Individual Producer Responsibility
Fujitsu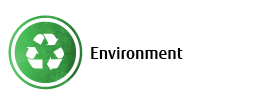 supports the principle of Individual Producer Responsibility (IPR) and recognizes that increasing amounts of end-of-life products, if not properly disposed of, pose a significant threat to the environment.

While Fujitsu believes IPR can result in more environmentally compliant products and better accountability for equipment manufacturers, it also recognizes that IPR poses significant challenges. Even the most dedicated producer cannot meet the needs and requirements of all stakeholders worldwide in a way that is viable financially, logistically and environmentally. However, Fujitsu is dedicated to working with the industry at large in order to overcome these challenges.

Fujitsu's legal entities are responsible for the tracking of records of responsible recycling, of electrical and electronic equipment according to the transfer of WEEE into local legislation or further country specific laws.  

The company's Environmental Guideline applies throughout Fujitsu Technology Solutions. It sets environmental conscious product requirements along the whole product life cycle of IT products and components.
Take-back - performance
A successful example of our take-back performance is based on our 20-years of recycling experience in Germany. Fujitsu Technology Solutions has a recovery rate of more than 90% with its taken-back products. That is considerably more than the 75% in the legal direction.
Voluntary take-back of products
Fujitsu has installed a WEEE-compliant take-back program in Europe – its primary sales market. More details of local programs in the countries are described in the Download document "Take-back and Recycling in the Countries". In markets without WEEE legislation, Fujitsu is voluntarily planning to action environmental-conscious procedures to take-back and recycle its own products.
To ensure the take-back of old equipment, in our whole European, Middle East, Africa and India (EMEA&I) sales market, we have extended our voluntary take back and included countries outside the EU.
In addition, we already implemented a Trade-in Program
Important Information for Recycling