Celebrating the achievements of the Fujitsu Ambassador Programme and beyond
Written by Ash Merchant on 06/03/2023
Celebrating the Fujitsu Ambassador programme – exploring the achievements, the lives changed and the power of technology in educational institutions.

Responsible Business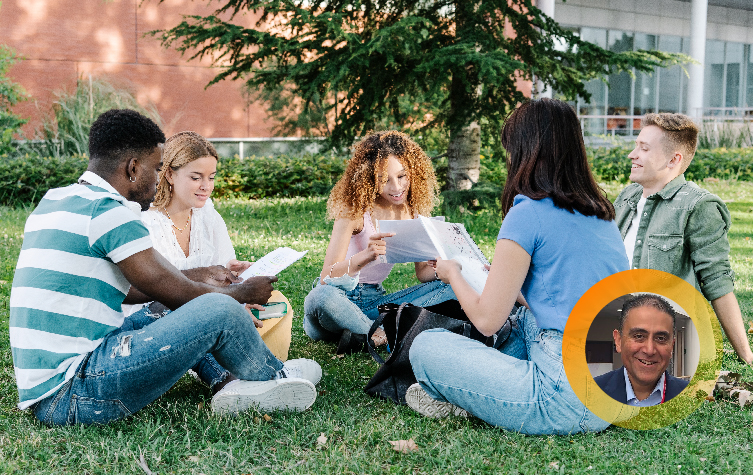 Education Director Ashraf Merchant explores the achievements of the Fujitsu Ambassador programme, eight years on. Celebrating the lives it changed and the technology it provided.
Back in 2017, Nikita Coombes and Thomas Rainey were students at South Devon College. They had just been crowned winners of Fujitsu's Operation Innovation competition. They would go on to receive further recognition for their winning project at the South West Digital Awards in 2018.

Fast forward to September 2022 and both now work at the college, with Nikita now a special needs teacher and Thomas an eSports lecturer.

Being able to catch-up on their journey has been truly humbling and inspiring

Having been involved in the Fujitsu Educational Ambassador Programme since its inception in January 2015, it's been a personal honour for me to watch the programme evolve over the years. Nikita and Thomas are among many examples of success.

I recently caught up with the Assistant Principal, Steve Caunter about the initiative's achievements, and he told me the successes of Nikita and Thomas were a direct result of the positive impact the programme had left on their lives and education. Hearing this feedback has made me hugely proud of everything we achieved with the programme to date.

So, I wanted to take a moment to celebrate the impact the initiative has had and explore the very reason we started this programme in the first place: education for all.
Levelling the playing field
One of the main goals of our ambassadors is to put Fujitsu's expertise and technology into the hands of educational institutions and their students. No matter a student's background, everyone has access to devices for learning.

In my visit to Blackheath Academy, in Greenwich, which is part of the Leigh Academies Trust, it was encouraging to see students securely using the latest technology, thanks to the infrastructure implemented by Fujitsu.

Working with the Academy, we broke down barriers to access, creating an environment which ensures everyone has access to technology. It levels the playing field, and in turn gives everyone the same chance at getting a good education, whilst developing the much needed digital skills for the future.

With the lingering effects of the pandemic still looming, as well as the current cost of living crisis, we can all appreciate the importance of staying connected, as well as keeping an eye on costs.

I also recently visited Sir John Deane's College in Cheshire. After meeting the Head of Technical Services, Chris Fry, he joked that he's really disappointed in Fujitsu – because in five years, he'd been unable to break any of the technologies we put in place!

In fact, the virtual desktop infrastructure (VDI) has been so robust when the pandemic started, the college was remote ready and didn't have to make any additional preparations. And with ransomware cybersecurity measures in place, and rolled out across all devices, students were able to learn from home securely and with ease.
Preparing for a digital working world
Our vision for the ambassador programme was to inspire students by giving them access to digital technologies and providing a space for knowledge and experience, creating a positive impact on their education and future careers. Let's take a look at some examples of the programme in action.

Leigh Academy Trust, an ambassador with two hubs in the programme, now provides digital-first courses and initiatives to prepare their students for future jobs. They worked closely with us to understand the ever-changing tech landscape and how they can bring this knowledge into their curriculums.

We also deployed VDI at the trust, helping centralise their desktop environment for remote users, as well as creating a seamless experience – whether the students are at school or at home.

Elsewhere, Ian McCormick, the Director of IT at Derby College, has spoken about how these hubs helped students to be more proactive and interactive with technology.

We've gone on to progress our relationship with Derby College further, with many exciting initiatives including the Fujitsu Digital Champions Programme, our Operation Innovation competition, a dedicated Business Centre, and now being part of the successful award of the East Midlands Institute of Technology with the College.
Learning today to inspire tomorrow
Eight years, 36 centres of excellence, and many projects later…my only regret is that I couldn't follow the lives of every student that's come through the programme.

Even so, I truly believe the work we've done, with education institutions across the UK, will provide the future generation with the skills and understanding they need to succeed in our digitally-first world.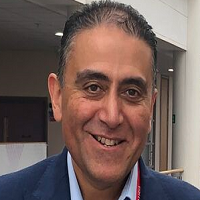 Written by
Ash Merchant
Education and Healthcare Director