<!-Subtext (optional)->
Gender Pay Gap 2021
The steps we're taking to achieve gender equality in Fujitsu UK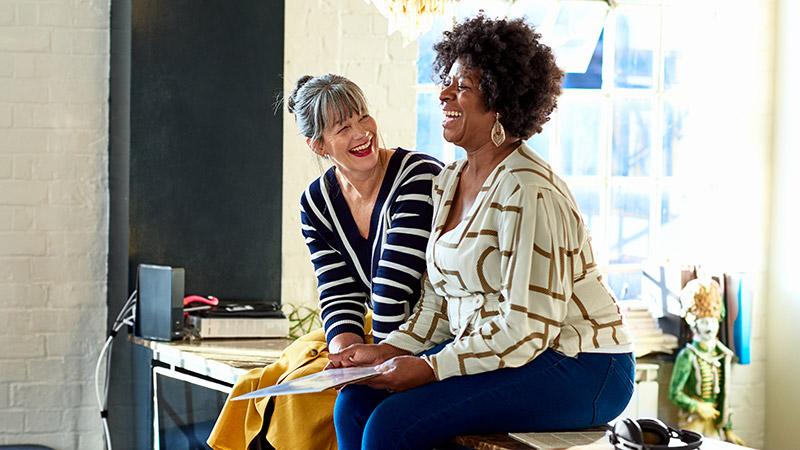 Fujitsu's purpose is to make the world more sustainable by building trust in society through innovation. We believe that having a diverse workforce that brings together different perspectives, backgrounds and experience is the only way to achieve this.
As a Global Responsible Business, Fujitsu is committed to achieving the United Nations' 17 Sustainable Development Goals. This includes achieving gender equality in our business. By eradicating Fujitsu's UK gender pay gap, we will ensure that we are an inclusive environment that attracts and retains the best talent, and where our people can be completely themselves.

Since first publishing our UK gender pay gap in 2017 – when we reported a median pay gap of 17.9% - we have developed a comprehensive action plan to achieve gender balance at all levels of our business. This focuses on improving gender balance in how we recruit, enable, retain and pay employees. We hold all of our leaders to account for improving gender diversity in their business areas and we carry out detailed data analysis to help us understand both the experience of our female employees in Fujitsu and the impact that our actions are making to improving gender balance.

Paul Patterson
Head of Northern & Western Europe, Fujitsu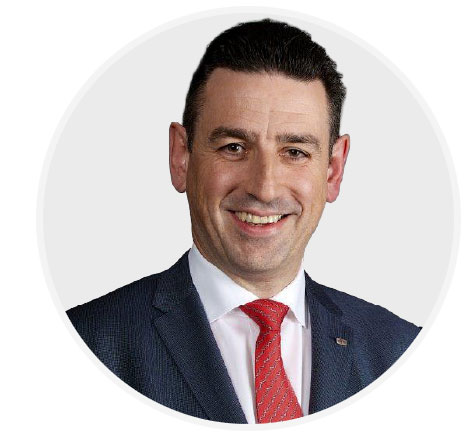 What is Fujitsu's Gender Pay Gap in 2021?
In 2021, our median gender pay gap is 11.8% and the mean is 12.4%. This is a small increase of 0.2ppts in the median and a small reduction of 0.1ppts in the mean, compared to 2020 figures. This change in the figures leads us to focus even harder in ensuring we're attracting a diverse range of talent and progressing the careers of women in Fujitsu.

Make up te whole workforce

Detailed high level bonus gap

Detailed high level pay gaps

Our key priorities to eradicate this Pay Gap are to improve the gender balance of our business and leadership levels. Working with our recruitment partners and Hiring Managers, we expect that 50% of our hiring shortlists are comprised of diverse talent. We continue our emphasise on supporting female career progression, through talent programmes and career sponsorship. Together with our Women's Business Network, we continue to develop our culture to ensure Fujitsu is a place that women want to be and can thrive.
Why do we have this Pay Gap?
The reason for this pay gap is that whilst we have made good progress in gender diversity in our junior talent and UK country leadership population during 2020/21, with 45% of our junior talent hires being female and 50% of our UK country leadership team being female, we are making slower progress in middle management and other leadership levels. This means the seniority gap continues to exist with women generally occupying more junior roles and general professional roles, compared to more men occupying more senior roles and those paying the highest salaries in sales, senior leadership and technical areas. We want to accelerate progress in all of these areas.
We continue to focus on our Gender Balance Action Plan, which will ensure gender balance at every level of our business. Our action plan is underpinned by using our data to understand the progress we are making and where we need to focus more.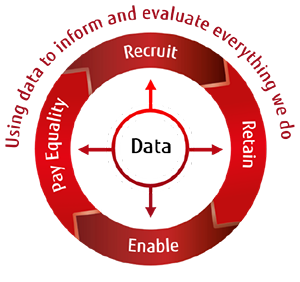 Gender equality highlights from 2020/21

Female employee engagement results increasing by 11 ppts to 73% in Dec-2020

Our Future Me online mentoring programme has resulted in a 32% promotion rate for participants* (*note: participants across the UK, Ireland, Germany and Spain)

36% of participants in our 'leading lights' leadership programme have progressed their careers, with 2 people moving into the UK country leadership team. (*based on cohort 1 outcomes)

Female attrition has dropped to below male attrition by Apr-2021

Our flexibility by default policy during covid has been really valued by employees. We carry this forward with our Work Your Way promise. Learn more

We have provided an additional 5 days' paid carers leave per year, for all Carers to manage the challenges of the covid pandemic
Discover more about Diversity & Inclusion at Fujitsu



Responsible Business

How Fujitsu is making a positive impact to society and building a sustainable future