<!-Subtext (optional)->
Services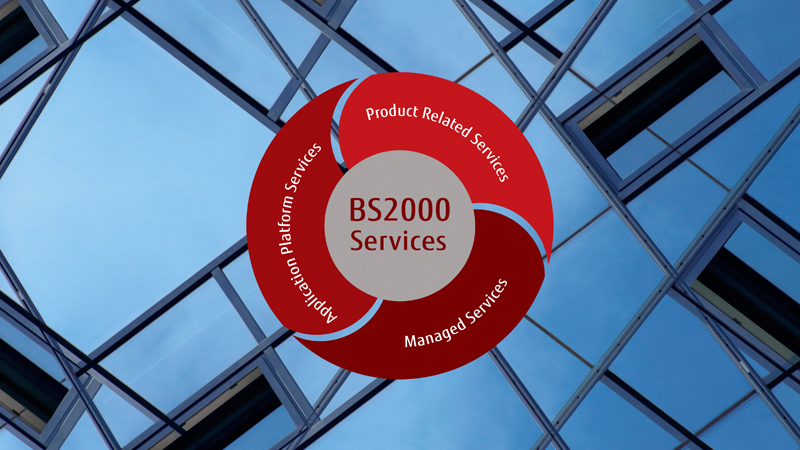 BS2000 Service Portfolio
Standardized, tailor-made, customized: BS2000 Services for every kind of requirement.
Our aspiration is to offer uncompromising availability and operational resiliency for your BS2000 systems – with the highest levels of efficiency and cost transparency.
Are you looking for complete and comprehensive support for BS2000?
BS2000 Services are standardized services and solutions for the entire life cycle of your BS2000 systems that will reduce your overall IT costs while enabling you to provide users and customers with top quality at the same time. Take a look at our current service offerings – you'll be impressed!
Do you want to get the most out of your BS2000 solution?
BS2000 service offerings ensure consistently high levels of quality thanks to standardization. BS2000 best practices are also constantly integrated in the offerings to enhance the service and solution components. The modular structure of the BS2000 Service Portfolio enables easy and professional support that precisely addresses your needs.
Do you want to master the challenges posed by digital transformation?
The BS2000 Service Portfolio enables you to shape services and solutions in ways that address your individual requirements.The service offerings are under constant development and are adapted to requirements as needed. Take a look at the many service options available to you. We will also be happy to discuss your service needs in person. Just send us an e-mail with your questions or request an appointment.


Comprehensive and efficient service that will make your BS2000 infrastructure future-proof.
As your expert and trusted partner, we are able to reliably identify all the factors that will help optimize your IT operations. BS2000 Services include intelligent solutions that let you transform your BS2000 infrastructure into the central high-performance engine that will drive your IT and meet the challenges of the digital age.
You can count on the following:
Access to constantly updated know-how and high-performance processes from one of the world's leading IT service providers.
Comprehensive service that enables you to optimize the performance, availability and cost-effectiveness of your business-critical environment.
Your IT experts can focus on innovation instead of doing routine IT tasks
Read more: BS2000 Services Brochure
Contact: bs2000services@fujitsu.com