<!-Subtext (optional)->
Hardware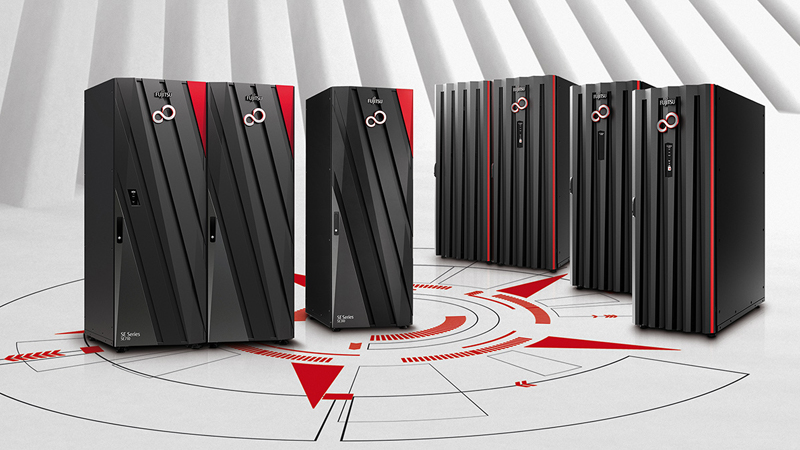 Fujitsu Server BS2000
The BS2000 innovation platform
Thanks to a customer-centric development strategy, which combines continuity with innovation, the BS2000 multiprocessor operating system has been a most robust system for decades, known for high performance, reliability and efficient mainframe operation. Fujitsu has put a special focus on the consistent further development of the entire system, including hardware, operating system, middleware and services, not to mention that innovations are always realized in close cooperation with customers. The core of the development strategy encompasses innovation, integration, openness, cost efficiency and continuity.In addition, Fujitsu supports Live-Migration (LM) of operating systems and applications, which is unique on a mainframe.
Fujitsu Server BS2000 – SE infrastructure
Fujitsu offers within the Fujitsu Server BS2000 SE series the new SE710 and SE310 introduced in October 2019 as successor systems for the proven SE700B, SE500B and SE300B. In this SE infrastructure, multiple deployment scenarios for both mainframe applications and open world applications are possible in different combination options. In addition to BS2000, Linux- and Windows-based systems as well as environments virtualized with VMware or other hypervisor products can also benefit from the proven mainframe operating concepts.
The key features of this series are:
Reliable performance even under full load thanks to replacement processors
24/7 availability for all of your data
x86-based Application Units for operation under Linux, Windows or VMware
Easy control through a convenient, browser-based interface
High-efficiency system, low power consumption
High performance processors
This platform has excellent scale-up and scale-out performance features, ensuring that users can manage their application workloads quickly, whichever technology is involved and can work efficiently and reliably. An important objective in developing the SE series was a standardized management concept which offers the customer clear added-value thanks to the very high degree of integration and very economic IT operations.
This SE server line integrates the established techniques and advantages of its predecessors. The heart of the SE series are the /390-based server units (SU), the x86-based server units, the net unit (NU) and the management unit (MU).The processors provide a great system-wide performance, large configuration options, high level availability and - last but not least - a very low power consumption. All SU710, SU700B and SU500B models are equipped with a standby processor which is activated dynamically if a processor fails and serves as a replacement for the defective processor. The applications can continue running without any interruption and without reduction in performance. All components are integrated in a 19" standard rack and are sent to the customer on a "ready-to-use" basis. Besides of the classic Mainframe-operation it is possible to e.g. consolidate every application component of a IT-Service on a mutual platform.