Māori and Pacific Peoples Inclusion Plan
Fujitsu acknowledges that Te Tiriti o Waitangi is the founding document of New Zealand and the Treaty partners are Māori and the Crown.
Our Inclusion Plan
The five-year plan sets out Fujitsu's commitments to creating value for Māori and Pacific individuals and their families, communities, and businesses.
Fujitsu established its Māori & Pasifika Working Group in August 2021 to develop the Diversity and Inclusion Action Plan and engage in activities to promote our vision of a respectful and diverse workforce. This is a practical plan of action built on Fujitsu's core values: aspiration (wawata), trust (tiakitanga) and empathy (aroha). This plan aims to:
implement initiatives to assist the employment and other opportunities of Māori and Pacific peoples;
increase Fujitsu's use of Iwi / Hapu, Māori, and Pacific owned businesses in its supply chains and in the delivery of services;
develop and reaffirm partnerships and relationships with Iwi and Hapu of Aotearoa New Zealand; and
improve the relationship, understanding and respect of Fujitsu employees for Māori and Pacific peoples.
Discover more about our responsible business program
Blaise Porter – Director, Responsible Business
"Businesses are dealing with heightened expectations about their role in society – taking actions on complex issues such as climate change, environmental protection, diversity and responsible supply chains. At the same time, technologies like artificial intelligence, machine learning and automation are entering the mainstream. Have you considered how technology could be used to solve your businesses' sustainability and social challenges?"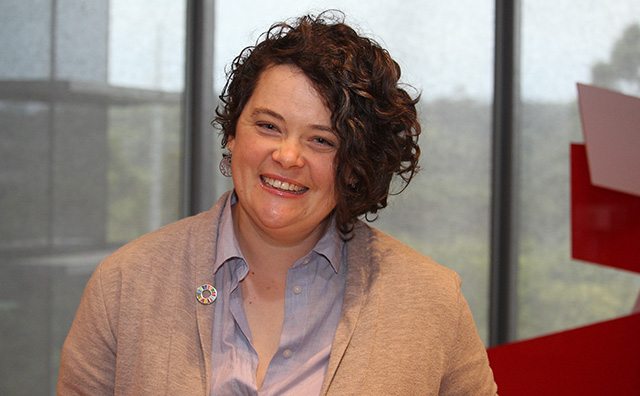 Get in touch
Let us assist you in solving your business challenges.
Thank you. We have received your request and will get back to you shortly.