Digital Retail Transformation Trends 2020-2021
Global Retail Industry
New research, believed to the first survey of this scope and size to be conducted globally, reveals almost every aspect of current and future ICT plans and issues in retail today. The voices of the decision-makers tell us that:
Coronavirus is having both a positive and negative impact, and is accelerating digital transformation
Network security (57.2%), web security and database security (both 55.7%) and fraud prevention (55.2%) are all in the top ten ICT strategic challenges
Most retailers are planning to use social media (79.1%), digital marketing (79.1%), and smartphone apps (68.0%) to enhance the Customer Experience
Download the full version, or the shorter key findings to learn more.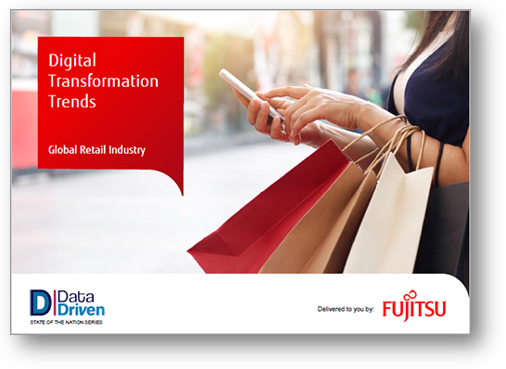 Delivering great customer journeys in retail
Listen to Part 1 in our series exploring the global retail environment and digital transformation.
Fujitsu's Executive Director of Global Retail, Richard Clarke, joins Craig Baty of DataDriven to discuss how you can deliver great customer journeys in today's retail enviornment.