<!-Subtext (optional)->
Efficiency and expandability for cloud and virtualization scenarios
Fujitsu PRIMERGY CX2560 M7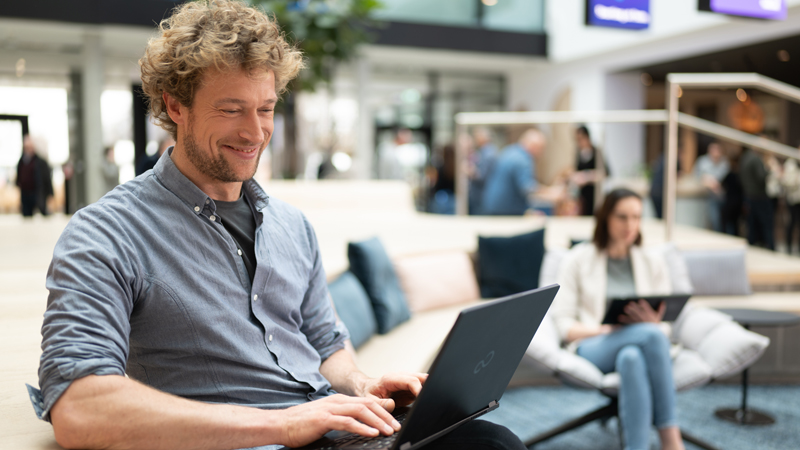 Fujitsu Server PRIMERGY CX2560 M7
Fujitsu Server PRIMERGY CX2560 M7
Ideal solution for virtualization and cloud scenarios with maximum power and security

4th generation of Intel® Xeon® Processor Scalable Family brings the highest performance

24 memory slots supporting up to 6TB with DDR5 DIMM modules

Gain storage flexibility 6 (4x SATA/SAS + 2x (SATA/PCIeSSD) or 6 PCIeSSD per node

DynamicLoM adapter via OCP V3 and 3 new PCIe 5th Generation slots
| | | | |
| --- | --- | --- | --- |
| | | | |
| Compact and modular foundation | High performance on a small footprint | Increased power with lower consumption | Easy Expandability |
| With PRIMERGY CX400 M7 together with the CX2560 M7 node, you get much more server density in combination with high performance and best of data secure. It is the ideal solution for virtualization and cloud scenarios. In case the requirements change, it is possible to gradually add or remove server nodes as required by your business needs. | Ready for the future and data growth scenarios with the performance of up to two processors per node. Make the standard of tomorrow with an increase in computing power. With the new Intel® Xeon® processor generation, you get more performance on a small density. | With DDR5 memory the CX2560 M7 delivers a unique combination of affordable large capacity and high performance. It helps businesses drive innovation, process more data and make better decisions while lowering total cost and protecting data. | Be ready for future changes and combine high-performance PCIeSSD with normal SATA/SAS drive or choose only the PCIeSSD for your IT environment. No matter what, you will not only reduce latency but also improve the data transfer speed of your IT infrastructure. |
Compact and modular foundation

With PRIMERGY CX400 M7 together with the CX2560 M7 node, you get much more server density in combination with high performance and best of data secure. It is the ideal solution for virtualization and cloud scenarios. In case the requirements change, it is possible to gradually add or remove server nodes as required by your business needs.

High performance on a small footprint

Ready for the future and data growth scenarios with the performance of up to two processors per node. Make the standard of tomorrow with an increase in computing power. With the new Intel® Xeon® processor generation, you get more performance on a small density.

Increased power with lower consumption

With DDR5 memory the CX2560 M7 delivers a unique combination of affordable large capacity and high performance. It helps businesses drive innovation, process more data and make better decisions while lowering total cost and protecting data.

Easy Expandability

Be ready for future changes and combine high-performance PCIeSSD with normal SATA/SAS drive or choose only the PCIeSSD for your IT environment. No matter what, you will not only reduce latency but also improve the data transfer speed of your IT infrastructure.
Tech Specs
Chipset
Intel® C741

Mainboard type
D 3989

Product Type
Dual Socket 1U Server Node

Processor
Intel® Xeon® Silver 4xxx processor, Intel® Xeon® Gold 5xxx processor, Intel® Xeon® Gold 6xxx processor

Memory
8 GB - 6 TB, DIMM (DDR5)
8 GB - 6144 GB

Memory slots
24 (12 DIMMs per CPU, 8 channels with 2 slots per channel)

Memory protection
ECC, Memory Scrubbing, SDDC, ADDDC (Adaptive Double DRAM Device Correction), Memory Mirroring support

Storage drive bays
up to 6x 2.5-inch drive bay per node (in the PRIMERGY CX400 M7 chassis), and 2x M.2 device (in the CX2560 M7 node)

LAN Controller
Intel X550 (Onboard LAN) (on D3989-A1x)
10/100/1000/10000 Mbit/s Ethernet

Remote Management
IPMI 2.0 compatible, Integrated Remote Management Controller (iRMC S6, 1024 MB attached memory incl. graphics controller)

USB ports
2 x USB 3.0 (rear) with high density connector

Graphics
1 x VGA (1x rear) with high density connector

Management LAN (RJ45)
Management LAN traffic can be switched to shared onboard Gbit LAN port

Trusted Platform Module (TPM)
optional TPM

Weight
4.9 kg

DC Infrastructure Management
Infrastructure Manager (ISM)
Essential Edition
Advanced Edition

Server Management
ServerView Suite, Infrastructure Manager (ISM)
Essential Edition
Advanced Edition

Operating system
http://docs.ts.fujitsu.com/dl.aspx?id=d4ebd846-aa0c-478b-8f58-4cfbf3230473

Warranty period
3 years

Warranty type
Onsite warranty

Service Lifecycle
at least 5 years after shipment, for details see https://support.ts.fujitsu.com/

Service Weblink
https://www.fujitsu.com/emeia/support/

Service Weblink
https://www.fujitsu.com/emeia/support/

| | |
| --- | --- |
| Recommended Service | 24x7, Onsite Response Time: 4h - For locations outside of EMEA please contact your local Fujitsu partner. |
| | |
| --- | --- |
| Recommended Service | 24x7, Onsite Response Time: 4h - For locations outside of EMEA please contact your local Fujitsu partner. |
Resources
Datasheets
Brochures & Flyers
Components
| | |
| --- | --- |
| | The Emulex Gen 6 16 Gb Fibre Channel (FC) Host Bus Adapters (HBA) by Broadcom for PRIMERGY and PRIMEQUEST server systems are optimal Fibre Channel HBAs for virtualized, cloud and mission critical deployments. The PFC EP Emulex Gen 6 Fibre Channel HBAs LPe31000/31002 by Broadcom take performance to a new level with PCIe 3.0 support, data integrity capabilities and cloud scale reliability, and ease of use. Organizations looking to improve performance, protect against data corruption, and simplify operations of FC SANs in cloud or high performance environments can benefit from deploying the PFC EP LPe31000/31002. |