Fujitsu awarded with Chairperson's Award from the Institute of Internal Auditors Japan
Fujitsu Limited
Tokyo, September 25, 2023
Fujitsu today announced that it was awarded the 37th Chairperson's Award by the Institute of Internal Auditors Japan (hereinafter IIA Japan) (1). The Chairperson's Award recognizes companies and management organizations that have systematically improved their internal auditing and have continued to actively conduct internal auditing activities over a long period of time, achieving results and contributing to the dissemination and development of the discipline.
Fujitsu has been awarded in recognition of its exemplary internal audit efforts, including:
Disclosure of its "Basic Policy on the Establishment of Internal Control System" and establishment of internal standards to implement this policy, update it as necessary, and endeavor to enhance its internal audit capabilities and organization
Active promotion of initiatives including support for obtaining international qualifications and development of internal audit support tools to improve the skills and abilities of internal auditors
Conducting audits from the viewpoint of compliance with laws and internal regulations, as well as audits on specific themes that meet the needs of senior management and corporate auditors and other urgent issues of the company such as the status of compliance with laws and regulations after the transfer of businesses and consolidation of business sites, etc.
In keeping with the spirit of the award, Fujitsu is dedicated to demonstrating its ongoing commitment to improving its internal auditing systems and promoting best practices for internal auditing.
---
[1]

The Institute of Internal Auditors Japan :
Chuo-ku, Tokyo, Japan; Chairperson: Kazuhiko Fushiya
Related Links
Fujitsu's Commitment to the Sustainable Development Goals (SDGs)
The Sustainable Development Goals (SDGs) adopted by the United Nations in 2015 represent a set of common goals to be achieved worldwide by 2030.
Fujitsu's purpose — "to make the world more sustainable by building trust in society through innovation" — is a promise to contribute to the vision of a better future empowered by the SDGs.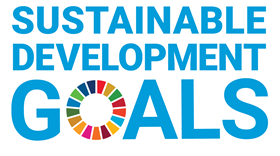 About Fujitsu
Fujitsu's purpose is to make the world more sustainable by building trust in society through innovation. As the digital transformation partner of choice for customers in over 100 countries, our 124,000 employees work to resolve some of the greatest challenges facing humanity. Our range of services and solutions draw on five key technologies: Computing, Networks, AI, Data & Security, and Converging Technologies, which we bring together to deliver sustainability transformation. Fujitsu Limited (TSE:6702) reported consolidated revenues of 3.7 trillion yen (US$28 billion) for the fiscal year ended March 31, 2023 and remains the top digital services company in Japan by market share. Find out more: www.fujitsu.com.
Press Contacts
Fujitsu Limited
Public and Investor Relations Division
Inquiries
---
All company or product names mentioned herein are trademarks or registered trademarks of their respective owners. Information provided in this press release is accurate at time of publication and is subject to change without advance notice.
Date:
25 September, 2023
City:
Tokyo, Japan
Company:
Fujitsu Limited