Fujitsu's Ekimatopeia wins the METI Minister Award at the 17th Kids Design Awards in Japan
Fujitsu Limited
Tokyo, September 20, 2023
Fujitsu today announced that its sound visualization device, Ekimatopeia has received the METI Award (the Minister of Economy, Trade and Industry Award) for Excellence in the Designs to contribute to the safety and security of children; Category: General, at the 17th Kids Design Awards organized by the Kids Design Association.
Ekimatopeia was developed in 2021 by Fujitsu in collaboration with East Japan Railway Company and Dai Nippon Printing Co., Ltd. in a workshop with the Kawasaki Municipal School for the Deaf on the theme of "Future Commute to School." It is a sound visualization device that has been tested with the aim of creating an experience that is easy for everyone to use and makes daily train use enjoyable.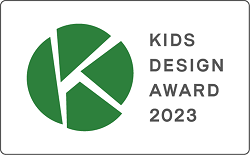 The Kids Design Award honors outstanding products, services, spaces, activities, and research that address social issues related to children and child-rearing selecting products, services, spaces, activities, and research that meet the objectives of "Children live in safety and security," "raising children with sensitivity and creativity," and "creating a society where children are born and raised easily," ensuring a bright and sustainable future for our children alongside diverse stakeholders.
Summary of Fujitsu's receipt of award
1. Award Name
Excellence Award: METI Minister Award
Designs to contribute to the safety and security from children; Category: General
2. Award Criteria
Fujitsu developed Ekimatopeia in collaboration with schools for the deaf with the latest technologies such as AI and supercomputers to create a safe and enjoyable commute for students who are deaf or hard of hearing. The system was highly evaluated on the basis of its ability to attract the attention of not only deaf children but also all children, and is also being proposed as a potentially attractive feature for general users of stations in the future.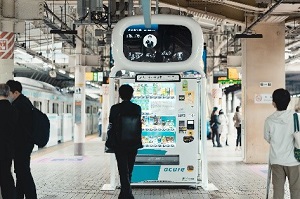 Ekimatopeia ; Field Trial (PoC)
3. About Ekimatopeia
The system uses a microphone to collect the sounds of announcements, trains arriving and departing, and doors opening and closing on the station platform, and uses AI analysis to convert them into onomatopoeia (1), including text and sign language, showing this information on a dedicated display on the platform.
Fujitsu aims to contribute to the realization of safer and more secure travel experience for rail passengers and to promote mutual understanding of diversity and inclusion by providing customers with the deaf and hard of hearing and others enjoyable experiences at stations with Ekimatopeia.
Fujitsu sees the Deaflympics to be held in Japan in 2025 as an opportunity to promote understanding of hearing impairments, and is exploring ways to collaborate with industry, government, academia and the public.
---
[1]

Onomatopoeia :
Words that express the sounds and voices of the natural world and the state of things in linguistic sounds (e.g. "Zaa Zaa" or "Waku Waku" in Japanese.)
Related Links
Fujitsu's Commitment to the Sustainable Development Goals (SDGs)
The Sustainable Development Goals (SDGs) adopted by the United Nations in 2015 represent a set of common goals to be achieved worldwide by 2030.
Fujitsu's purpose — "to make the world more sustainable by building trust in society through innovation" — is a promise to contribute to the vision of a better future empowered by the SDGs.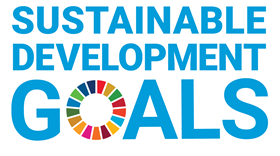 About Fujitsu
Fujitsu's purpose is to make the world more sustainable by building trust in society through innovation. As the digital transformation partner of choice for customers in over 100 countries, our 124,000 employees work to resolve some of the greatest challenges facing humanity. Our range of services and solutions draw on five key technologies: Computing, Networks, AI, Data & Security, and Converging Technologies, which we bring together to deliver sustainability transformation. Fujitsu Limited (TSE:6702) reported consolidated revenues of 3.7 trillion yen (US$28 billion) for the fiscal year ended March 31, 2023 and remains the top digital services company in Japan by market share. Find out more: www.fujitsu.com.
Press Contacts
Fujitsu Limited
Public and Investor Relations Division
Inquiries
---
All company or product names mentioned herein are trademarks or registered trademarks of their respective owners. Information provided in this press release is accurate at time of publication and is subject to change without advance notice.
Date:
20 September, 2023
City:
Tokyo, Japan
Company:
Fujitsu Limited