Fujitsu signs ETA with ServiceNow, boosting human resource development capabilities for ServiceNow business
Providing unrestricted access to RiseUp with ServiceNow learning contents and certification for Fujitsu Group employees
Fujitsu Limited
Tokyo, May 11, 2023
Fujitsu today announced that it signed an Enterprise Training Agreement (ETA) with ServiceNow, offering Fujitsu Group employees unrestricted access to RiseUp with ServiceNow (1) learning contents and certification to continuously skill up and accelerate their career growth. The contents will be available to Fujitsu Group employees globally starting May 11, 2023.
Fujitsu aims to grow its talent pool of highly skilled certified ServiceNow consultants, and the number of certification to over 10,000 by the end of fiscal 2023 to further strengthen its capabilities as a leading global ServiceNow services partner. In this way, Fujitsu will empower Group employees in building new skills that help customers in resolving societal and business challenges. Fujitsu's ETA also supports RiseUp with ServiceNow, a global program designed to skill one million people on the company's platform by 2024.
The ETA will also enable Fujitsu to further bolster its "Global Strategic Partner Academy" (2) program launched in 2021 by offering global Group employees original RiseUp with ServiceNow learning contents and supporting each employee's training and upskilling in alignment with individual career development plans.
This initiative represents an important part of Fujitsu's vision for "Business Applications" to support more sustainable business transformation under Fujitsu Uvance, Fujitsu's portfolio of global solutions to realize a sustainable world.
Jen Odess, VP, Technology Partnerships at ServiceNow, comments:
"We expect significant growth in our RiseUp with ServiceNow program which will increase the demand on our partner ecosystem to have the credentialed individuals ready to sell, solve, deliver and support solutions for our customers. We are delighted to see Fujitsu's commitment to developing critical talent through this Enterprise Training Agreement, which will enable us to grow together and better serve customers now and in the future."
Yoshinami Takahashi, SEVP, Head of Global Business Solutions, Fujitsu, comments:
"We are excited to deepen our partnership with ServiceNow through this premium tier ETA.
Fujitsu has been implementing ServiceNow in its own business to train and empower employees to continuously gain new expertise and skill up. Based on this new ETA, Fujitsu will further accelerate its human resource development to offer customers high value-added solutions."
Background
In 2011, Fujitsu started using ServiceNow to transform its own business and also support global customers from various industries in the resolution of business challenges. Reflecting its extensive experience and number of certified employees, Fujitsu is recognized as a ServiceNow Elite Partner (3). Fujitsu has now signed a "premium tier" ETA with ServiceNow to offer customers an excellent range of services and address the long running and widening global IT skills gap. The agreement offers Group employees unrestricted access to learning contents related to practical construction and management of ServiceNow products.
Moving forward, Fujitsu will continue to support upskilling of employees and nurture highly specialized talent to offer value-added service to customers, ultimately contributing to the resolution of a wide range of societal and business challenges.
---
[1]

RiseUp with ServiceNow :
ServiceNow's global program designed to skill one million people on the company's platform by 2024.

[2]

[3]

ServiceNow Elite Partner :
"Elite" is the second highest rank after "Global Elite" within ServiceNow's five partner programs.
Fujitsu's Commitment to the Sustainable Development Goals (SDGs)
The Sustainable Development Goals (SDGs) adopted by the United Nations in 2015 represent a set of common goals to be achieved worldwide by 2030.
Fujitsu's purpose — "to make the world more sustainable by building trust in society through innovation" — is a promise to contribute to the vision of a better future empowered by the SDGs.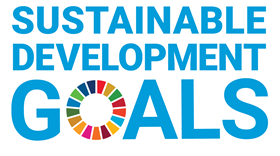 About Fujitsu
Fujitsu's purpose is to make the world more sustainable by building trust in society through innovation. As the digital transformation partner of choice for customers in over 100 countries, our 124,000 employees work to resolve some of the greatest challenges facing humanity. Our range of services and solutions draw on five key technologies: Computing, Networks, AI, Data & Security, and Converging Technologies, which we bring together to deliver sustainability transformation. Fujitsu Limited (TSE:6702) reported consolidated revenues of 3.7 trillion yen (US$28 billion) for the fiscal year ended March 31, 2023 and remains the top digital services company in Japan by market share. Find out more:www.fujitsu.com.
Press Contacts
Fujitsu Limited
Public and Investor Relations Division
Inquiries
---
All company or product names mentioned herein are trademarks or registered trademarks of their respective owners. Information provided in this press release is accurate at time of publication and is subject to change without advance notice.
Date:
11 May, 2023
City:
Tokyo, Japan
Company:
Fujitsu Limited