Whitbread and Fujitsu sign a multimillion technology service partnership deal to bolster IT services in Premier Inn and restaurant brands
Fujitsu Limited
News Facts:
The contract builds on 35-year relationship between the businesses
Net Zero commitments underpinned by the deal
Customers and 35,000 employees to benefit from improvements to technology services
Tokyo and London, March 29, 2023
Fujitsu today announced a five-year partnership deal worth £57.9 million with Whitbread, one of the UK's favorite hospitality companies.
The contract, which builds on an existing 35-year relationship between the two companies, will see Fujitsu delivering modernized and proactive Outlet focused IT services which support the 35,000 employees across Premier Inn, Beefeater, Bar+Block and other brands – giving the Whitbread teams greater freedom to focus on providing excellent customer service.
Germany is an important growth market for Whitbread, with significant expansion underway and this contract will support this by providing outlet and corporate on-site support across the region, boosting region-specific technical knowledge for help desks, and adapting support to align with Central European Time and local holidays.
Neil Clark, Account Director at Fujitsu Services Ltd., said:
"We are delighted to have signed this contract with Whitbread, which reinforces our long-standing relationship and further demonstrates our ability to deliver value for our customers.
"Our modernized services effortlessly embed within Whitbread and reduce disruption to their customers by using analytics to detect and correct issues before they impact the end-user.
"As Whitbread continues to go from strength to strength across Europe, we are looking forward to implementing our services throughout their business operations to support future change and digital transformation as one of their premier IT partners."
In addition to the services which upgrade Whitbread's offering, the contract cements a long-standing and shared sustainability commitment between the two organizations to achieve net zero.
Rajeet Nair, Head of Technology Operations at Whitbread:
"We are delighted to extend our long standing relationship with Fujitsu in this new "customer focused" service, which provides support to our teams particularly in our Hotels and Restaurants, enabling them to focus on our customers and aligns with our wider business goals and ambition to continue be the leader in our sector/region. The new contract with Fujitsu will help drive the right behavior through data insights and explore new modern channels for service engagement."
Ben Fricke, Procurement & Supply Chain Director at Whitbread:
"And as a company that leads the hospitality sector on the Dow Jones Sustainability Index, we are committed to our net-zero goal and are excited to work alongside Fujitsu on this journey as we expand and continue to provide exceptional experiences for our customers."
---
[1]

The contract will start at the beginning of April 2023 and run for five years.
Fujitsu's Commitment to the Sustainable Development Goals (SDGs)
The Sustainable Development Goals (SDGs) adopted by the United Nations in 2015 represent a set of common goals to be achieved worldwide by 2030.
Fujitsu's purpose — "to make the world more sustainable by building trust in society through innovation" — is a promise to contribute to the vision of a better future empowered by the SDGs.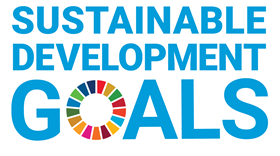 About Fujitsu
Fujitsu's purpose is to make the world more sustainable by building trust in society through innovation. As the digital transformation partner of choice for customers in over 100 countries, our 124,000 employees work to resolve some of the greatest challenges facing humanity. Our range of services and solutions draw on five key technologies: Computing, Networks, AI, Data & Security, and Converging Technologies, which we bring together to deliver sustainability transformation. Fujitsu Limited (TSE:6702) reported consolidated revenues of 3.6 trillion yen (US$32 billion) for the fiscal year ended March 31, 2022 and remains the top digital services company in Japan by market share. Find out more: www.fujitsu.com.
Press Contacts
Fujitsu Limited
Public and Investor Relations Division
Inquiries
---
All company or product names mentioned herein are trademarks or registered trademarks of their respective owners. Information provided in this press release is accurate at time of publication and is subject to change without advance notice.
Date:
29 March, 2023
City:
Tokyo and London
Company:
Fujitsu Limited