Fujitsu wins bid in Finland to modernize software development for Helsinki Region transit authority
Fujitsu Limited
Tokyo and Helsinki, March 2, 2023
Fujitsu today announced that it won a significant contract in Finland to deploy its experts to deliver software development services for Helsingin Seudun Liikenne (HSL: "Helsinki Region Transport"). Following the successful completion of the tendering process, Fujitsu Finland Oy will become the primary supplier in the field of software development and the third supplier in the Business Intelligence and Data Engineering area.
HSL is a joint municipal authority whose member municipalities include Helsinki, Espoo, Vantaa, Kauniainen, Kerava, Sipoo, Tuusula, Kirkkonummi and Siuntio, and aims to promote the sustainability of its operations as an environmentally friendly public transport provider by reducing CO2 emissions and saving energy. HSL is carrying out a comprehensive review of its IT environment and developing several new applications as one of the key projects to realize this goal.
"We want to promote a modern approach and operating models both in software development and in other areas of information technology and other technology," says Seppo Perkiö, acting CIO of HSL.
HSL's framework contract tendering considered both work from the EU/EEA and the opportunity for trainees and young experts to work as part of development teams.
"Our goal is to be a responsible public transport operator now and in the future. In the technology sector, which is plagued by a shortage of experts, we are already at a stage where many of our technology teams do their work in English – in the European Union. We want to lead this responsibly and set an example to others also by welcoming even younger software experts. With us, they get to advance their skills in interesting and responsible jobs. The continuous development and improvement of the usability of public transport is one important way to reduce CO2 emissions and save energy, i.e. to combat climate change," Perkiö continues.
In cooperation with Fujitsu, HSL wants above all to seek new solutions and not just to acquire skilled experts.
"Of course, the importance of competence is enormous, but above all, we want to look at cooperation as a partnership. We also promise to lead the development teams so that the employees feel that they are working with commitment and responsibility for us," Perkiö describes.
"Our agile teams build customer-centric solutions from anywhere in the world. Fujitsu offers the right number of software professionals for HSL's application development flexibly for the roles needed at any given time. Our European production model, complemented by strong local expertise, enables top professionals in the field to work in Finnish projects at a reasonable price for the customer," says Jouko Seppä, Head of Consulting and Professional Services at Fujitsu Finland Oy.
A total of 11 companies were included in the framework agreement in order of priority. The selected suppliers will work under the guidance of HSL's technology units and business units in a multi-vendor environment from February 2023.
The framework agreement does not have a minimum limit in euros for the size of projects or invoicing. The size of orders can therefore vary significantly. As a whole, the framework agreement represents a significant undertaking for Finland, with the total value of future projects estimated to be as much as EUR 104 million over eight years.
Fujitsu's Commitment to the Sustainable Development Goals (SDGs)
The Sustainable Development Goals (SDGs) adopted by the United Nations in 2015 represent a set of common goals to be achieved worldwide by 2030.
Fujitsu's purpose — "to make the world more sustainable by building trust in society through innovation" — is a promise to contribute to the vision of a better future empowered by the SDGs.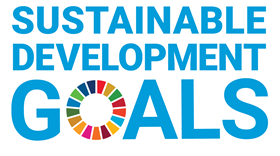 About Fujitsu
Fujitsu's purpose is to make the world more sustainable by building trust in society through innovation. As the digital transformation partner of choice for customers in over 100 countries, our 124,000 employees work to resolve some of the greatest challenges facing humanity. Our range of services and solutions draw on five key technologies: Computing, Networks, AI, Data & Security, and Converging Technologies, which we bring together to deliver sustainability transformation. Fujitsu Limited (TSE:6702) reported consolidated revenues of 3.6 trillion yen (US$32 billion) for the fiscal year ended March 31, 2022 and remains the top digital services company in Japan by market share. Find out more: www.fujitsu.com.
Press Contacts
Fujitsu Limited
Public and Investor Relations Division
Inquiries
---
All company or product names mentioned herein are trademarks or registered trademarks of their respective owners. Information provided in this press release is accurate at time of publication and is subject to change without advance notice.
Date:
2 March, 2023
City:
Tokyo and Helsinki
Company:
Fujitsu Limited