Fujitsu joins SAP Regional Strategic Services Partner initiative to drive digital transformation throughout the Asia Pacific region
Fujitsu Limited
Tokyo, February 22, 2023
Fujitsu today announced that it has joined the SAP® Regional Strategic Services Partner (RSSP) initiative, established by SAP Asia Pacific Japan (APJ) (1), to support customers' digital transformation (DX) in Japan and across the Asia Pacific region.
Through this initiative, Fujitsu aims to offer customers with multinational presence in the Asia Pacific region comprehensive support for the modernization and cloud migration of core systems from implementation to operation.
Fujitsu will also scale its ability to develop SAP-enabled solutions adapted to local business practice and legal systems of each country, delivering DX solutions to customers across the APJ region. Through close collaboration with SAP, Fujitsu aims to help customers migrate to cloud infrastructures by adopting solutions such as RISE with SAP (2).
Participation in the SAP RSSP initiative represents an important milestone for Fujitsu as part of its vision for "Business Applications" to support more sustainable business transformation under Fujitsu Uvance, Fujitsu's portfolio of global solutions to realize a sustainable world.
Delivering on the promise of DX for customers in manufacturing and retail
Fujitsu, which has a long track record in the manufacturing and retail sectors, will support customers through this initiative by driving digital transformation of their businesses through modernization of core systems, including the digitalization of management and business processes.
1. Consulting services for seamless cloud migration
Based on SAP solutions, Fujitsu will support customers' end-to-end digital transformation by combining its consulting know-how for building business systems and cloud implementation with its portfolio of digital solutions. Fujitsu will further support one-stop system deployment and streamline decision-making processes by offering a comprehensive solution for customers with business bases in multiple countries.
2. Development of SAP-enabled solutions tailored to local needs
Fujitsu will develop new industry solutions such as "Fujitsu Application for SAP® Solutions" for the manufacturing industry and "Fujitsu Profit Protection" for the retail industry, both of which can be integrated with "SAP® Business Technology Platform (BTP)" (3).

Together with SAP, Fujitsu aims to deliver new solutions that address the different business practices and legal systems of each region and country in the Asia Pacific region and add high value to customers' business.
Paul Marriott, President, SAP Asia Pacific Japan, comments:
"Fujitsu has been a long-standing customer and partner of SAP and we are delighted they are taking the next step in becoming our newest partner to join SAP's Regional Strategic Services Partner initiative. Closer collaboration and innovation with our partners, is critical to ensure we continue to meet the needs of our customers and support them on their cloud transformation journeys. Fujitsu's experience implementing RISE with SAP for their own digital transformation demonstrates its commitment to its own and our customers' growth, scaling from Japan through the rest of the region."
Shunsuke Onishi, SEVP, Head of Global Customer Success, Fujitsu, comments:
"Together with SAP, Fujitsu has been focusing on providing customers with recommendations to extract maximum value from combining technology and applications. Through this RSSP initiative, we will contribute to the creation of a flexible and scalable foundation to meet the diverse needs of our customers. Together we will be providing best practice recommendations to customers who work beyond national and regional boundaries."
---
[1]

SAP Asia Pacific Japan :
Organization that oversees SAP companies in the Asia-Pacific region, including Japan.

[2]

RISE with SAP :

SAP's bundled cloud offering for Business Transformation as a Service, based on SAP® S/4HANA Cloud and SAP Business Technology Platform.

[3]

SAP Business Technology Platform :

Innovation platform optimized for SAP applications in the cloud, that brings together data and analytics, artificial intelligence, application development, and automation, in one unified environment.
Related Links
Fujitsu's Commitment to the Sustainable Development Goals (SDGs)
The Sustainable Development Goals (SDGs) adopted by the United Nations in 2015 represent a set of common goals to be achieved worldwide by 2030.
Fujitsu's purpose — "to make the world more sustainable by building trust in society through innovation" — is a promise to contribute to the vision of a better future empowered by the SDGs.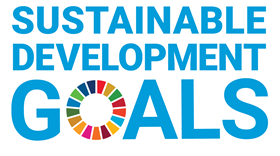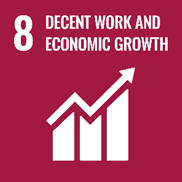 About Fujitsu
Fujitsu's purpose is to make the world more sustainable by building trust in society through innovation. As the digital transformation partner of choice for customers in over 100 countries, our 124,000 employees work to resolve some of the greatest challenges facing humanity. Our range of services and solutions draw on five key technologies: Computing, Networks, AI, Data & Security, and Converging Technologies, which we bring together to deliver sustainability transformation. Fujitsu Limited (TSE:6702) reported consolidated revenues of 3.6 trillion yen (US$32 billion) for the fiscal year ended March 31, 2022 and remains the top digital services company in Japan by market share. Find out more: www.fujitsu.com.
Press Contacts
Fujitsu Limited
Public and Investor Relations Division
Inquiries
---
All company or product names mentioned herein are trademarks or registered trademarks of their respective owners. Information provided in this press release is accurate at time of publication and is subject to change without advance notice.
Date:
22 February, 2023
City:
Tokyo, Japan
Company:
Fujitsu Limited