Increasing sustainability in the stadium: Fujitsu partners with the digital center "Arena of IoT" at Deutsche Bank Park
Fujitsu Limited
News Facts:
Fujitsu supports EintrachtTech's digital center "Arena of IoT" at Deutsche Bank Park
Sophisticated AI platform to leverage machine learning and enable data-driven predictions on location, time, and amount of irrigation of green spaces, contributing to Eintracht Frankfurt's sustainability strategy
Digital queue management in front of the fan store at Deutsche Bank Park to improve fan service
Tokyo, February 15, 2023
Fujitsu and EintrachtTech GmbH's digital center "Arena of IoT" have partnered to increase sustainability in stadium management at Deutsche Bank Park as part of a joint project. EintrachtTech is the dedicated subsidiary of Eintracht Frankfurt responsible for all of Eintracht's strategic digital projects. The digital center "Arena of IoT" develops the most ambitious Internet of Things ecosystem in European sports. An existing sensor solution from Mainova AG already evaluates data at the stadium on the condition of training pitches and green areas, transmitting it via a Long Range Wide Area Network (LoRaWAN) gateway. With a sophisticated AI platform for predictive analysis of the data, Fujitsu will build upon the existing solution to ensure that water consumption can be further reduced. Fujitsu is also working with EintrachtTech to install a high-performance solution for intelligent queue management at the Deutsche Bank Park fan store.
The demand-based irrigation addresses one of the criteria of the Deutsche Fußball Liga's (DFL) recently adopted sustainability guidelines. The DFL was the first professional soccer league to establish a mandatory sustainability guideline in its licensing regulations - with the clear aim of not only handling club management and organization in the most environmentally and resource-friendly way possible, but also promoting economic, ecological, and social sustainability.
Optimizing resource utilization
As part of the partnership, Fujitsu and EintrachtTech will first work to improve queue management in front of the Deutsche Bank Park fan store. Based on the findings of the first pilot, an expansion to other queues such as at sales points in the stadium is planned. At the heart of the project is the Fujitsu IoT Operations Cockpit. Using existing resources such as the sensor technology in the stadium area, data already collected can be processed in such a way that an increase in efficiency can be achieved. Fujitsu acts as an enabler in terms of data science and machine learning as part of an overarching AI portfolio.
Fujitsu and EintrachtTech will continue to work in close coordination to deliver decisive gains in efficiency and sustainability, focusing on both the AI-based green space irrigation and the queue management as initial proofs of concept for the transformative potential of the technology. The initial phase of the trial is already underway and will continue into FY 2023.
Fujitsu enables smart interaction of sensors, additional data and AI platform
The project aims to realize sustainability step by step. For example, the irrigation of the training grounds and green areas is to be as precise as possible. This means that special sensors already register soil moisture and solar radiation, forwarding the data via LoRaWAN to the existing partner solution, where the current data is evaluated, and the irrigation status is displayed. Using this data together with AI, the Fujitsu IoT Operations Cockpit can then calculate irrigation amount, location, and duration and determine recommended actions to optimize the process. The AI platform prepares the data relevant for the DFL's sustainability criteria in the field of irrigation.
Visitor flows: Real-time waiting time display
In addition to analyzing irrigation data, Fujitsu and EintrachtTech are planning to measure waiting times at the fan store in Deutsche Bank Park. In the course of the pilot phase, the fan store will be equipped with corresponding technology so that the waiting time can be displayed in real time. The transparent display of waiting times should improve the visitor experience and reduce the risk of missing a goal on the green pitch while waiting in line.
In this case, the captured data could be fed into the Fujitsu IoT Operations Cockpit with other existing information, too - e.g. from the turnstiles at the entrances - so that further solution scenarios can be worked out immediately.
EintrachtTech and Fujitsu: developing sustainable solutions together
Sport can be very important, especially in stressful times. However, it is just as important to handle the available resources in a particularly responsible manner. Early on, EintrachtTech and Fujitsu sat down together for a detailed needs analysis and explored technical solution approaches. After the analysis, they quickly moved on to designing the technical implementation - and soon the first solutions will be piloted.
"For Fujitsu, this project with the digital center "Arena of IoT" offers a great opportunity to demonstrate our ability to generate an innovative "AIoT" solution, which combines AI and the Internet of Things," comments Steffen Müter, Head of DACH at Fujitsu Services. "The use case not only shows our expertise in deploying AI, Data Science and Machine Learning in the real world, but also makes an important contribution to the environment. We're proud for the chance to participate in EintrachtTech's efforts to promote sustainability, and share with other companies the transformative power of these kinds of joint projects to make good in the world."
"Solutions in the field of the Internet of Things enable us to make the operation of Deutsche Bank Park more efficient and sustainable," explains Dr. Oliver Bäcker, Head of digital center "Arena of IoT" at EintrachtTech. "We are pleased to have Fujitsu as an additional partner for the digital center "Arena of IoT", who will contribute its technological know-how in this subject area during project implementation."
Fujitsu's Commitment to the Sustainable Development Goals (SDGs)
The Sustainable Development Goals (SDGs) adopted by the United Nations in 2015 represent a set of common goals to be achieved worldwide by 2030.
Fujitsu's purpose — "to make the world more sustainable by building trust in society through innovation" — is a promise to contribute to the vision of a better future empowered by the SDGs.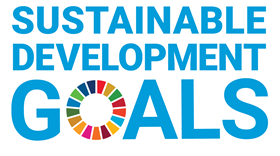 About Fujitsu
Fujitsu's purpose is to make the world more sustainable by building trust in society through innovation. As the digital transformation partner of choice for customers in over 100 countries, our 124,000 employees work to resolve some of the greatest challenges facing humanity. Our range of services and solutions draw on five key technologies: Computing, Networks, AI, Data & Security, and Converging Technologies, which we bring together to deliver sustainability transformation. Fujitsu Limited (TSE:6702) reported consolidated revenues of 3.6 trillion yen (US$32 billion) for the fiscal year ended March 31, 2022 and remains the top digital services company in Japan by market share. Find out more: www.fujitsu.com.
Press Contacts
Fujitsu Limited
Public and Investor Relations Division
Inquiries
---
All company or product names mentioned herein are trademarks or registered trademarks of their respective owners. Information provided in this press release is accurate at time of publication and is subject to change without advance notice.
Date:
15 February, 2023
City:
Tokyo, Japan
Company:
Fujitsu Limited