Fujitsu World Tour - Fujitsu World Tour 2017 : Fujitsu United Arab Emirates

| | |
| --- | --- |
| Our speakers this year will be sharing their experiences of digitalisation and innovation in business.  | |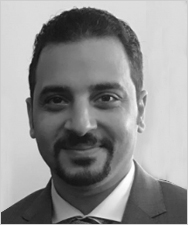 Alaa Samarji - Sr. Solution Architect, Fujitsu Middle East
Alaa Samarji, Fujitsu's Regional Senior Solutions Architect with a 12 year enterprise background, is a System Integration expert with a proven consultancy track record for deploying some of the largest projects in the region. He is also charged with designing of Fujitsu's advanced solutions around converged and hyper-converged systems. With extensive knowledge in data life cycle management, Alaa also leads Fujitsu' s largest and most critical Business Continuity Planning projects (BCP) with a proven success track in multiple verticals like oil and gas, banking & finance and health care. Alaa has also been identified as a trusted advisor to some of the region's most critical entities.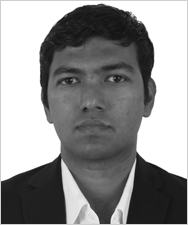 Rohan Desouza - Lead Solution Architect for SAP Technology, Fujitsu Middle East
Rohan Desouza, Fujitsu's Lead Solution Architect for SAP Technology in the Middle East, is tasked with designing, rolling out and developing business for Fujitsu's product based portfolio and associated services. He works closely with Fujitsu's Global Competency Center and helps ensure effective implementation of Fujitsu's global best practices across all customers for SAP. With over 14 years of experience in the SAP domain, Rohan has helped establish Fujitsu as one of the market leaders in SAP HANA deployments across the Middle East.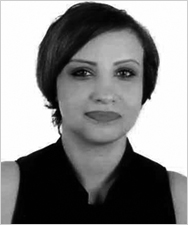 Riham Dewidar - Head of Human Resources, Fujitsu Middle East, Turkey and India
In her current role, Riham is responsible for all human resource functions for Fujitsu, across the Middle East, India and Turkey including recruitment and staffing, compensation and benefits, learning and development, employee relations/career services, payroll, and leadership development.
Prior to her appointment in November 2015 as the Head of HR, Riham built a wealth of experience in human resource management, most recently as HR Business Partner at international franchise operator, MH Alshaya, where Riham managed all recruitment, development and training, helping facilitate the organisation's rapid growth across the region and internationally. 

Prior to joining Alshaya in 2008, Riham held HR leadership roles in multi-national organizations like OSN and The American University in Cairo.  Together with over 20 years' experience in human resource management, in industries such as IT, retail, education and media, Riham earned a SHRM-SCP (SHRM) Society for Human Resources Management BA, Business Administration at NYU and has an HR Management Diploma from The American University in Cairo.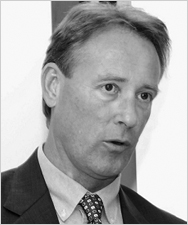 Gerry Marr - Head of Service Pre-Sales, Middle East, Fujitsu
An IT professional with service design, hybrid IT systems architecture, pre-sales, and service delivery management skills and having 38 years of experience in IT management and technical leadership roles within Europe, Middle East, and Africa for ICL, Fujitsu Services, and Fujitsu Technology Solutions. Gerry exhibits a measured, experienced, and logical approach to balancing complex technical, commercial and service management issues in the delivery of service-based ICT solutions to the business.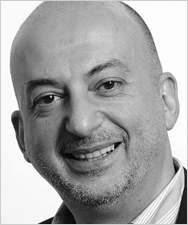 Omar Barakat
Omar Barakat moved to UAE back in 1989 and worked for GBM, Microsoft, HP, CA, Dell, McAfee, Intel Security and nine months ago joined the leading security inteligence company Logrhythm. With a blend of sales and channel management skills Omar managed to win number of strategic deals in the region and started many first time practices which were followed for many years.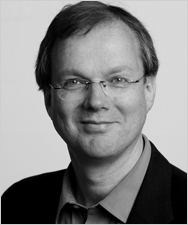 Rainer Hettinger - Principal Business Developer SAP - Global Fujitsu SAP Competence Center
Rainer Hettinger has more than 25 years of business experience in IT Architecture, SAP Datacenter Solutions and Account Management. Based for many years in the Global Fujitsu SAP Competence Center in Walldorf he is part of the EMEIA Datacenter SAP team with focus on providing Fujitsu customers with innovative SAP infrastructure solutions for their transformation to HANA/S4HANA as well as best-in-class SAP operations. In his role he supports many international Fujitsu country organizations, e.g. the Middle East, India, South Africa and Northern Europe, and can bring in best-practice examples from various SAP customer and partner projects. Rainer holds a master degree in Business Administration from the University of Mannheim/ Germany.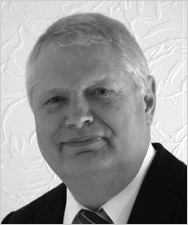 Gernot Fels - Head of Integrated Systems, Global Product Marketing, Fujitsu
Gernot Fels is in charge of Integrated Systems in Fujitsu's Global Product Marketing and based in Germany. Prior to this he worked in various functions of training and education, consulting, sales, business development and marketing within the Siemens group, Siemens Nixdorf Computers, Fujitsu Siemens Computers and Fujitsu. He is looking back to a professional experience of over 30 years in the ICT industry. Gernot holds a degree in computer science from the University of Karlsruhe (Germany).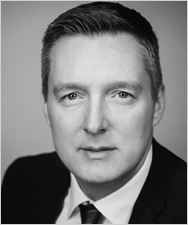 Alexander Kaffenberger - Senior Business Developer – Big Data, Category Management EMEIA, Fujitsu
Alexander Kaffenberger is a Senior Business Development Manager for Fujitsu's Big Data solution PRIMEFLEX for Hadoop. He is responsible for business development and business management in EMEIA. In customer conversations Alexander represents Fujitsu's Big Data strategy and he ensures that the value of PRIMEFLEX for Hadoop is well understood. With Fujitsu's Big Data portfolio, Alexander helps drive the company's vision of an emerging world where people, information, things and infrastructure are connected via networks, transforming work and life everywhere.
Alexander joined Fujitsu in 1999. Prior to his current position Alexander has managed several national and international IT and CRM projects in Fujitsu's IT and sales departments.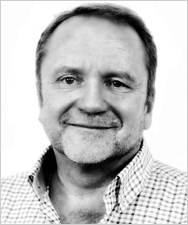 Harald Mueller - VP of Sales EMEA, Datameer Inc
Harald Mueller is Datameer's Vice President of Sales EMEA and is responsible for the company's sales and business development operations across Europe, the Middle East and Africa. Mr. Mueller has more than 15 years in depth experience in the enterprise software market across various verticals as well as geographical regions. 
Prior to joining Datameert, Mr. Mueller held various senior management positions in EMEA, notably within Watch4net and EMC where he was in charge of building and growing the newly established Ionix business line in the European marketplace as well as InfoVista where he was responsible for starting up the sales operations in Eastern Europe's emerging markets.

Before moving into the Data Analytics and OSS market space, Mr. Mueller was focusing on the area of Computer Aided Software Engineering and was heading the pre sales and professional services organization for Softlab's (now acquired by NTT Data) Asian subsidiary in Tokyo, Japan.

Mr. Mueller holds a Masters Degree in Computer Science from the Technical University of Munich, Germany.
Ian Price - Oracle Propositions Manager, Fujitsu EMEIA 
Ian Price is responsible for the development of Oracle related propositions and offerings across Europe, Middle East, India and Africa (EMEIA). He also works closely with the Fujitsu Global Alliance team and Oracle Sales and Alliances.   Ian has over 30 years experience within the IT industry and has spent time as a consultant with Oracle, a customer of Oracle within Financial services and a partner of Oracle.  He is a driving force in Fujitsu's global enablement of Oracle cloud services.  Ian joined Fujitsu in January 2015 where he has led the development of new propositions for Oracle Optimisation and Oracle Cloud Applications.
Prior to joining Fujitsu Ian was Managing Director of a software licensing business that helped large enterprise customers to manage their complex software estates as well as providing commercial advice during audits and disputes.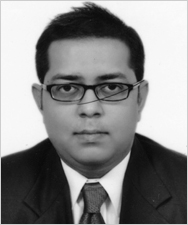 Divya Krishna - Head - SAP Cloud Consulting, Middle East, Fujitsu
Business Process and Transformation Advisor and over 8 years' experience across diverse disciplines and industry verticals. Currently I am heading Fujitsu's Cloud Service business over SAP Cloud product suite. I have successfully handled roles of account management, sales, delivery, pre-sales, supply chain transformation consultant, industrial designing and entrepreneur. I have strong experience of process assessment where I have built assessment solutions and provided IT enablement and consulting services within the domains of procurement, payables, demand planning and analytics.
I have done MBA and mechanical engineering. I have keen interest in design and music. I am passionate about cars! 
Industries: Consumer goods, banking, telecom, automobile, process manufacturing, real estate, energy, retail and services.
Skills: Process consulting, Sales, Presales, Assessment, Product design
Employers: Fujitsu Consulting, Bristlecone, Sign Design (An industrial design start up)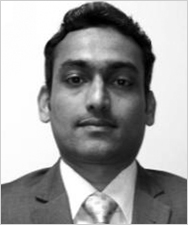 Jayesh Sajgule - SAP S/4 HANA Value Advisor, SAP, MENA
Business Transformation Consultant with twelve plus years of experience in process implementation and rollouts for multiple verticals. SAP project experience specializing in Integrated Solution and Roll out Management with template based design. Proficient in use of the BTM, ASAP/ Solution Manager Implementation methodology. Proficient in driving BPM (ARIS)- Sol-Man driven implementations for major industries.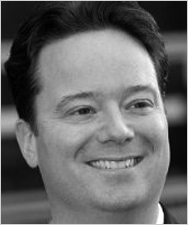 Haiko Wolberink - AVP Middle East and Africa
Experienced cyber security professional leading the Middle East and Africa region for Imperva by helping organizations secure their most important assets with focus on web application security and data security.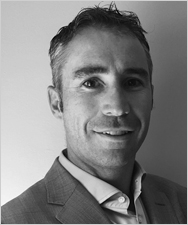 Mark Ackerman - Sales Director – Middle East, ServiceNow
Mark is an experienced Enterprise Service Management executive leading the ServiceNow business in the Middle East for the past 3+ years. His experience of over 10+ years in the GCC has allowed him to gain the knowledge and experience to guide customers along the path of Modernisation and Consumerisation of the Digital Workplace.
Today, every enterprise is becoming a technology company, creating unprecedented challenges, opportunities, and complexity. ServiceNow lets them run smarter, faster, better. And it helps people spend their time on work that's meaningful, not menial.

Because work shouldn't be so hard. It should feel like riding a wave.

That's ServiceNow. We make work flow.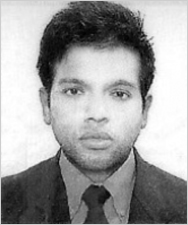 Anil John Titus - Manager, Systems Engineering, South Gulf
Anil has been part of the Commvault story since March 2015, working as Manager – Systems Engineering for South Gulf.
Prior to Commvault, Anil help many senior level positions in the Middle East and India and has over 17 years of experience in the many aspects of Information Storage and Management including Product Development, R&D and Complex Solution Design.
Armed with an Honours degree in Computer Science and Engineering, Anil has worked with other information storage and management companies such as Veritas and EMC before joining Commvault.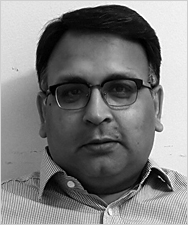 Atul Gupta - Head of SAP Practice ME 
Atul Gupta, Head of SAP Practice for Fujitsu ME, is a Senior Delivery Manager with extensive experience in SAP solutions. Equipped with over 25 years of international experience on global best practices, Atul has earned an excellent track record of successfully delivering challenging implementation projects to the regional customers aimed at attaining improved efficiencies. He has also been instrumental in planning and executing SAP projects which while delivering significant value to the organisations, have gone on to win the coveted SAP Quality Awards in recent years.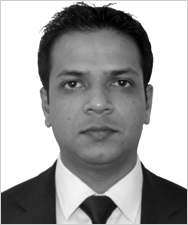 Rohit Sinha - Information Security Professional
Rohit Sinha, an Information Security Professional with Fujitsu, is responsible for the development of Fujitsu's Security offering in the Middle East. Equipped with strong experience in pre and post sales consultancy, Rohit works closely with the Fujitsu's Global Security team in Europe and the UK region to extend its security expertise in the region. Rohit's area of proficiency includes Security Solution Designing, building Secured Architecture for customers in the areas of Perimeter & Network Security, Endpoint Security, Risk Management, Content & Data Security, Application & Database Security and other niche security areas.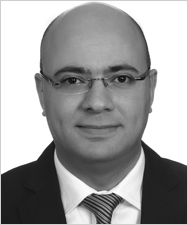 Mohammed Al-Ahmad - Delivery practice for Oracle technologies
Mohammed heads Fujitsu's delivery practice for Oracle technologies in the region. He works closely with the customers and the team of consultants to ensure effective delivery engagements in ERP implementations and enhancements leading to successful digital co-creation in key business areas.
An industrial engineer with over 14 years of dedicated experience in business process optimisation and alignment, Mohammed works with medium and large enterprises and has been involved in various digital transformation projects in the region.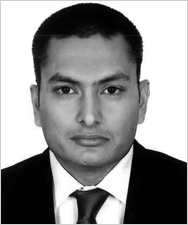 Muhammad Atif Usman - System Architect for Fujitsu Middle East
Muhammad Atif Usman is System Architect for Fujitsu Middle East with expertise in delivering hyper-converged and cloud solutions. With over 15 years of experience in system administration and senior consultancy roles, he leads architecture design, development, implementation and support for multiple enterprise platforms and solutions within Fujitsu. He is also tasked with maintaining strong business relationships with enterprise customer accounts ensuring the overall success of their customer-driven business is achieved.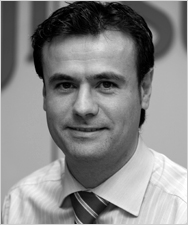 Francisco Javier Anton Berrendo
Javier joined Fujitsu in 2001 as a network security expert and is based in Madrid. Javier is a Telecommunication Engineer, Master in Business Administration and Certified Information Security Manager by ISACA. Javier is leading Fujitsu Cyber Security Business in Western Europe, Middle East and India, driving the company portfolio and capabilities to these markets, including Managed Security Services, Professional Services and Technology. 

Top of Page