Fujitsu selection program : FTS : Fujitsu premium selection - Business-Centric Storage : Fujitsu United Arab Emirates

Don´t let your backup storage kill your budget
With Fujitsu ETERNUS CS backup appliances or ETERNUS LT tape libraries you can now radically simplify your backup storage and data archive while adding value to your business.
Instead of over-investing in backup infrastructure and over-complicating everything with point solutions, with Fujitsu there is a better way to protect your most valuable asset.
Your backup may be life insurance if systems fail. But they rarely contribute added value, unless you can use them to return extra IT budget back to the business.
Fujitsu ETERNUS CS appliances will simplify your infrastructure and strip 30% infrastructure costs, or even more for data protection. They also reduce backup and restore times through backup to disk while securing your IT against failures.
For a low-cost option, Fujitsu ETERNUS LT tape libraries offer the peace-of-mind of an offline system. Because they don't need to be kept in air-conditioned units they are cheaper and greener than disks. They are also more fault-tolerant for longer-term backup, and, as it is easy to swap full tapes for fresh storage, they offer unlimited scalability.
More reasons to choose Fujitsu:
Leader in scalability, automation and all-in-one system (ETERNUS CS8000): provides enterprises with complete consolidation of backup and archiving infrastructures
Leader in simplicity and deduplication ratio (ETERNUS CS800): offers deduplication for cost-efficient backup-to-disk
Simplicity from complete management integration
Integrated backup powered by CommVault Simpana (ETERNUS CS200c): appliance with integrated backup software for a complete backup solution
Flexibility and affordability from the pay-as-you-grow concept (ETERNUS LT) : Highly automated remote operation for usage without local expert skills
Fujitsu's offerings
---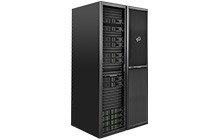 Unified Data Protection Appliance
---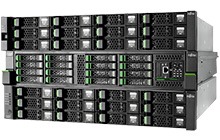 Data Protection Appliance with deduplication
---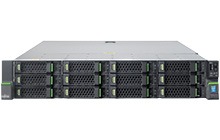 Integrated Backup Appliance
---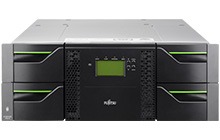 Archive your data efficiently
---
Ultrabook, Celeron, Celeron Inside, Core Inside, Intel, Intel Logo, Intel Atom, Intel Atom Inside, Intel Core, Intel Inside, Intel Inside Logo, Intel vPro, Itanium, Itanium Inside, Pentium, Pentium Inside, vPro Inside, Xeon, Xeon Phi, and Xeon Inside are trademarks of Intel Corporation in the U.S. and/or other countries.
Top of Page