<!-Subtext (optional)->
In a partnership with Fujitsu and Oracle
Modernize your business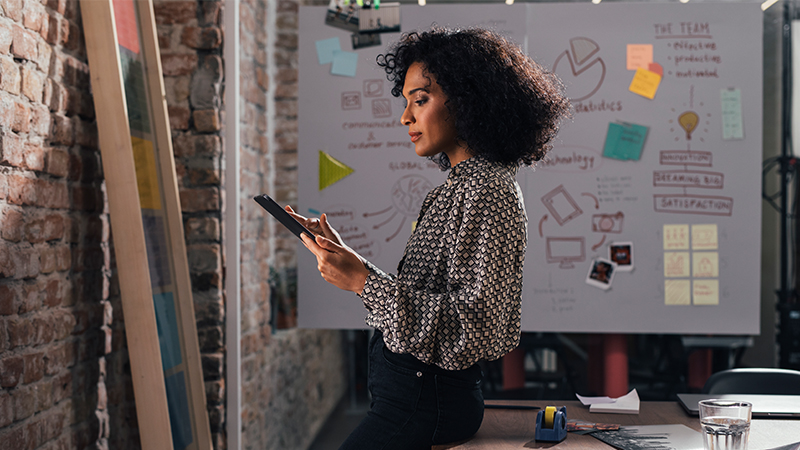 Fujitsu's Oracle Managed Services - Addressing All of Your Business Needs
For over 30 years Fujitsu has worked in close partnership with Oracle, delivering services and solutions to customers worldwide. Over this period, we have co-developed many innovative products, and together we have built-up several global centers of excellence for Oracle services. 
Today Oracle is one of our top 5 global partners, and in recent years our relationship has been strengthened further by our collaboration on the provision of cloud services, which combine the best of Fujitsu and Oracle technology. We're very proud of our long history and close partnership.
Fujitsu delivers a greater return on your Oracle investment
With end-to-end expertise across the entire Oracle stack, we can maximize the value of your investment and enable you to reduce your Oracle running costs. Regardless of the size of your organization, or whether it's in the public or private sector, we have the experience and expertise to implement and manage Oracle services that improve efficiency, add value and save money.
Fujitsu - simplifying your move to Cloud Applications, enabling you to transform your back-office for the digital era
In partnership with Oracle
Our service offering includes:
Oracle Managed Services - our capabilities include technology consulting, business consulting, implementation, integration, support and data migration.
Oracle Optimization - we create the architecture you need to support your business priorities and get the most out of your Oracle landscape.
Oracle Consultancy - we provide an end-to-end Oracle service, and have extensive experience working with customers across all sectors and industries
Oracle Cloud Application - we can help with the challenge of deploying Oracle Cloud Applications, which includes the integration of on-premises IT, ERP systems and application platforms
Oracle software products - including Hyperion, Siebel, HCM Cloud and Demantra
When choosing Fujitsu as your Oracle service provider, you can expect seamless alignment and integration with the latest Oracle technology, with our Oracle-based services you can expect:
increased business agility
enhanced efficiency
greater visibility across your entire business
increased profitability through improved cost management
At Fujitsu, we believe so strongly in the power of Oracle, that in 2016 we began the implementation of Oracle HCM across our organization as our global HCM platform.
Recent improvements and developments to our partnership
Cloud Collaboration Japan Oracle cloud services are hosted with a Fujitsu data center in Japan, and form part of our integrated MetaArc offering. While services, which include the provision of HCM SaaS as well as PaaS ans IaaS, will initially only be available to the Japanese market and JOCs, it's our intention to extend availability to other regions.
Cloud Premier Partnership Having clearly demonstrated our cloud capability by becoming an Oracle Cloud Premier Partner, we are now heavily investing in advanced training and development of further Oracle Cloud Skills, to achieve Cloud Elite status.
Oracle Managed Service Provider (MSP) Partner MSP is an Oracle program that will provide customers with a one-stop-shop for the provision of Oracle Cloud Platforms along with Fujitsu wrapper services, all of which will be delivered directly by Fujitsu
Downloads

Phone
1-800-FUJITSU
or click to contact us via an online form
Contact Fujitsu
Contact us to find out more about our products and services.

Customer
Stories
View more of our customer case studies