The benefits of mapping out your digitisation journey with a trusted partner
Written by Damien Burke on 22/05/2023
It's safe to say that we've moved into a new phase of how people work and how they organise their working lives. We see these changes daily - rush hour traffic is far less predictable, there are more people on lunchtime walks in our neighbourhoods, water cooler moments are infrequent and in-person meetings are the exception rather than the norm.

Digital Transformation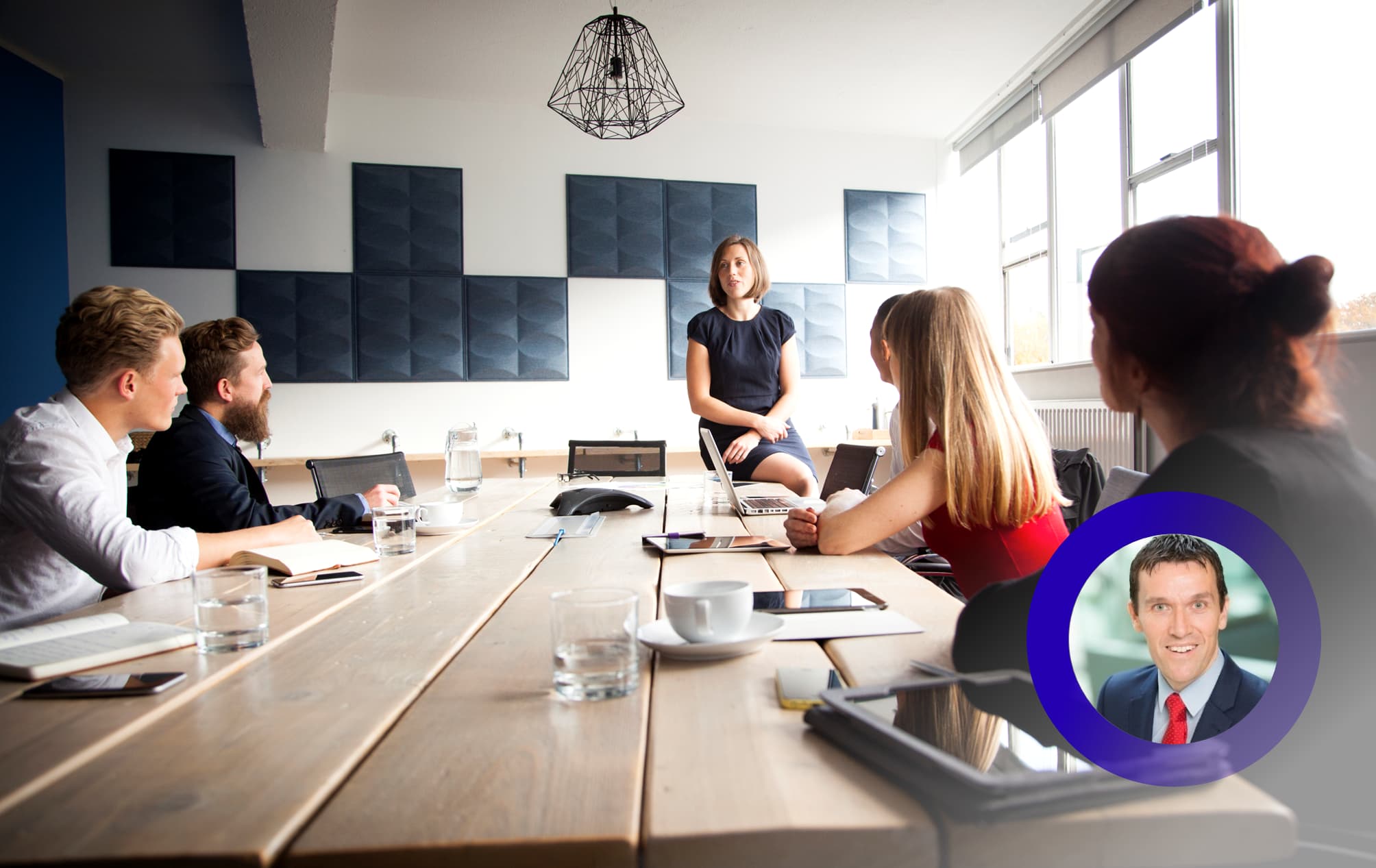 It's safe to say that we've moved into a new phase of how people work and how they organise their working lives. We see these changes daily - rush hour traffic is far less predictable, there are more people on lunchtime walks in our neighbourhoods, water cooler moments are infrequent and in-person meetings are the exception rather than the norm.

Adapting to transformation can sometimes appear as a daunting challenge but major change within organisations is now a constant, and those who successfully adapt will thrive. Working for a technology-based business, we see that business leaders are increasingly seeing the value in cost-effective and sustainable transformation and are seeking to make these investments now.

Trying to make large-scale change can sometimes feel like trying to change the tires on a moving vehicle, which is why choosing the right digitisation partner is so essential. As experts in complex, large scale digitisation Fujitsu can guide and transition an organisation with services that securely migrate from legacy to modernised technology in a controlled and stable manner that improves the end user experience.

So, what are the benefits to organisations that embrace change and hire a trusted partner to help guide them through the process of digitisation?

1. Building Resilience
Business resilience has become an essential tool for all organisations and requires constant but incremental change. By taking this gradual approach to change you can deliver improved agility without compromising service or IT availability.

It also has the benefit of bringing people together on the same journey. Change cannot be for change's sake and end users must see the benefits, whether that be customers or employees. Organisations also need to ensure a change process which delivers a seamless transition which respects each individual's experience and expertise.

2. Becoming Future Focused
Leaders who fail to embrace change risk losing out on opportunities to become sector leaders. While we cannot anticipate what the local market or the global economy will throw at us, we can build the systems and embed the technologies which allow us to be future-focussed. Digital transformation provides leaders the comfort to know that regardless of what an organisation must adapt to, your organisation can adapt to an evolving landscape and meet future challenges.
3. Enhanced Security
Transformation isn't just about the look and feel of new systems, it's increasingly about security, and security by design. A digitisation partner must be vigilant in identifying, managing and designing out all types of risk as well as being a collaborative party with external partners to ensure robust and enhanced security is embedded throughout an organisation's ecosystem.

Secure transformation drives trust and signals to employees, customers and all stakeholders that an organisation is protective of its hard-earned reputation. Maintaining a positive reputation is an important cornerstone of today's cultural environment, organisations can no longer count on their previous good name to protect them against all types of risk - investment risk, service or commercial risk or even relationship, data protection and cybersecurity risk.
4. Human-Centric change and fulfilment
One of the cornerstones to any successful change project is the net impact on end-users: How will staff interact with new tools? Can we eliminate any tedious tasks for employees? Will the new system enable a better work life balance?

These are important questions, as more and more organisations struggle to recruit and retain talented individuals. Empowering people through digital transformation allows employees more time to focus on the essential parts of their work driving efficiencies.
5. Sustainability
Increasingly, one of the key concerns many organisations face when deciding whether to go through organisational transformation, is the effect such a change can have on their broader sustainability policies.

As a global technology-based business, we see the value of working for the next generation of business and society every day. Organisations who respect their stakeholders and end users should judge change against a triple bottom line: people, profit, planet.

This is because organisations need to focus on change which will build trust and lead to sustainable profitability in the long run, rather than being a profitable sustainability project in the short run.
6. Partnership at the core
We increasingly find that the challenges we face are global and the solutions to these problems can be found through international examples of excellence. Organisations looking at implementing safe and sustainable change need to look for that global expertise and build a win-win partnership based on joint value creation. That relationship needs to include experience which has delivered global operational efficiencies and process optimisation while driving initiatives where cost reduction is a core tenet of the final outcome.


Moving forward
There's no doubt that most organisations recognise how crucial digitisation is. However, the process can seem daunting and institutions in both the public and private spheres often put off change for too long. Help is almost always needed to implement the right strategy.

By implementing a sustainable ICT strategy, organisations can improve the digital footprint of their organisation and improve organisational outcomes in the process. By embracing a digital business foundation that includes technologies such as automation, cloud, IoT, analytics and AI they can gain the insight they need to act on change through data collection and analytics.

As a world-leading digital transformation and ICT solutions provider, Fujitsu is well equipped to enable many different types of institutions to develop a purpose-driven digitisation strategy. A more resilient, secure and sustainable future is just a decision away.