Fujitsu intelligence-led security for the digital world
In today's fast-paced working world, every business needs to move quickly and constantly innovate. However, change never comes easily, and security leaders are often presented as the main hurdles as businesses struggle to pursue new projects and services.
We believe innovation doesn't need to come with a security compromise. Our intelligence-led approach allows you to do more than just protect. It gives you the power to say yes to innovation and change.
In the emerging digital world, cyber-attacks are increasingly sophisticated and destructive, and organizations are under intense pressure to get their data protection and security right. Being the subject of a cyber attack or data breach has serious implications and can do untold damage to business reputations. Protecting individuals and their data, minimizing risk and remaining compliant with ever-increasing regulatory requirements – such as the EU's GDPR legislation, is, therefore, more important than ever. However, with rapid service development and short delivery times to market, there's often too little time to respond with appropriate security measures, and this leads to an increased risk of threat and attack.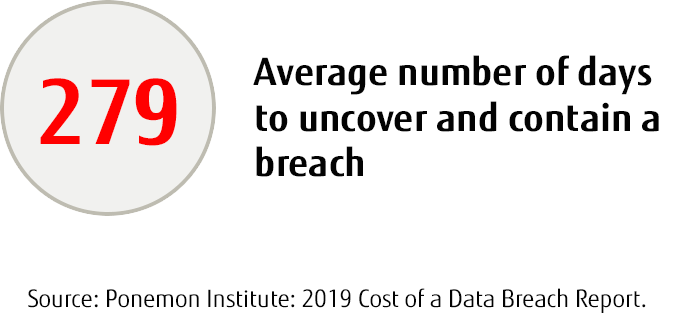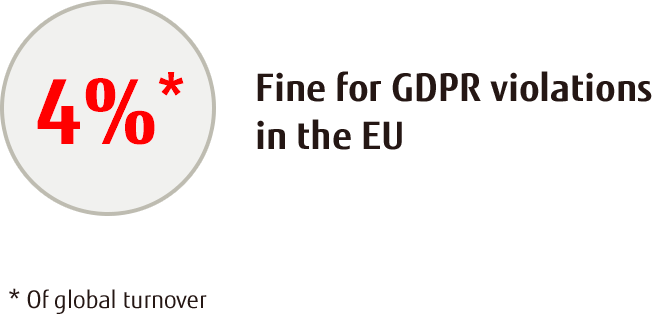 What are the key challenges for security managers?
It takes on average 279 days to uncover and contain a security breach, and this means you might not know you've been compromised until the damage has already been done. Threat assessment is, therefore, a high priority for all security managers, who need to ensure that the current cyber protection measures in place are enough to:
assess and identify cyber risks early on
detect unusual behavior
prevent unauthorized users from accessing critical data
deliver the proper response should issues occur
restore business continuity as fast as possible
With so many challenges to overcome, just how do you reduce risk and remain secure while taking full advantage of the benefits digital disruption brings?
Taking an intelligence-led security approach
New digital trends come with ever-evolving external and internal threats, and at Fujitsu, we believe new threats call for new ideas and ways of thinking. The traditional approach is to attack the problem and solve it, however, with cyber security you can't do something once and hope that you'll be safe forever. Risk management and resolution must be ongoing as new threats appear all the time.
Stay predictive and proactive. Gain competitive advantage via our consultancy services and solutions to propel you ahead of threats, so you can solely focus on creating value for your business – safely and securely. We:
ensure the robust management of cyber security platforms
provide comprehensive visibility of events for early threat detection
routinely scan your systems to detect vulnerabilities before they become critical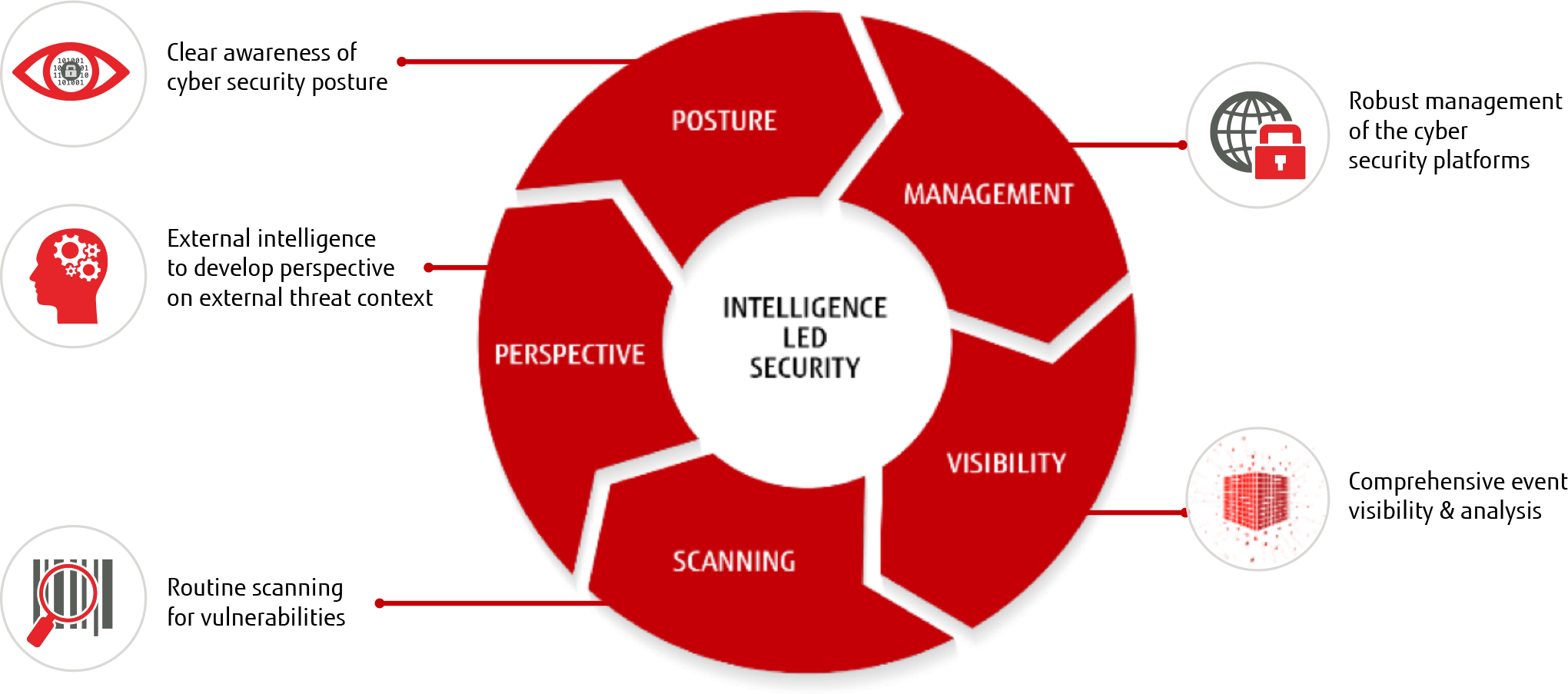 Advice from Fujitsu cyber security specialists
For over four decades we have been an IT security service provider, and have built up a wealth of experience. Our security professionals are constantly developing and extending their knowledge and expertise, taking what they have learned and applying this to improve security for all customers. By keeping up to date with new trends and sharing their knowledge across the ecosystem in which they work, our security experts are able to offer specialist independent advice to help your organization address the security challenges it faces.
Our specialist Fujitsu security team consists of business continuity, identity and access management experts, who have experience advising both public and private sector organizations.
Fujitsu IT security services and solutions portfolio
At Fujitsu, we offer a broad range of security consulting and managed security services based upon best-of-breed security technologies. From local and global security operations centers we deliver 24/7/365 cyber security services which can be tailored to your individual business requirements.
The strength of our proven experience, vendor relationships, and global scale means that we're well placed to optimise your approach to security and provide real-time intelligence and visibility on the state of your IT environment, we:
Deliver robust protection at lower cost
Provide a flexible and responsive service
Offer security services that meet compliance demands and align with government-recognized security policies and PCI DSS, ISO 27001/2, SOX and ISO22301:2012
Featured insights
Intelligence-led Security
Our security services ensure business continuity 24/7, while mitigating threats using the latest cyber intelligence.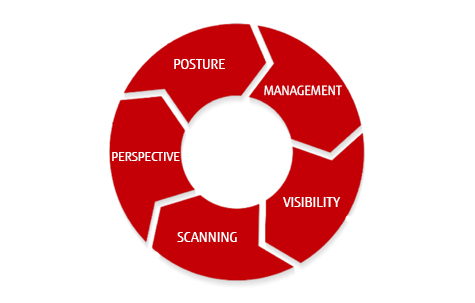 Watch video »
Daily Cyber Threat Intelligence
Subscribe to the Fujitsu daily Cyber Threat Intelligence Bulletin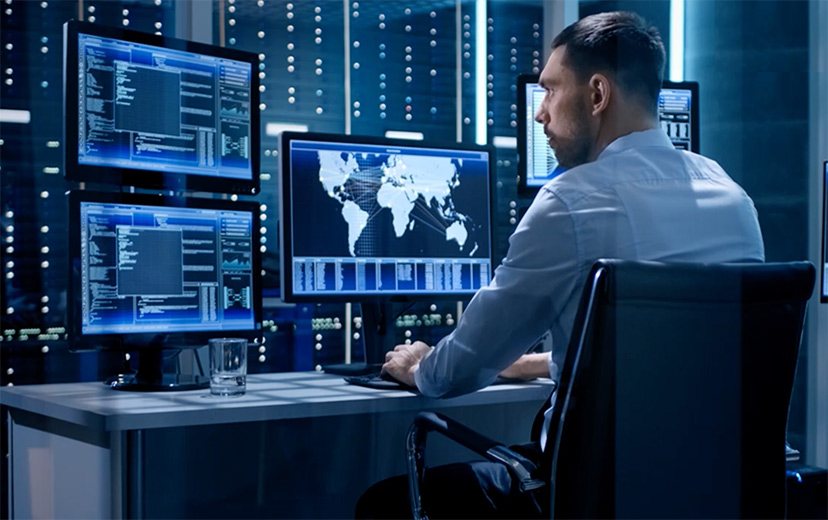 Subscribe to cyber security insights »