<!-Subtext (optional)->
ERP & Business Application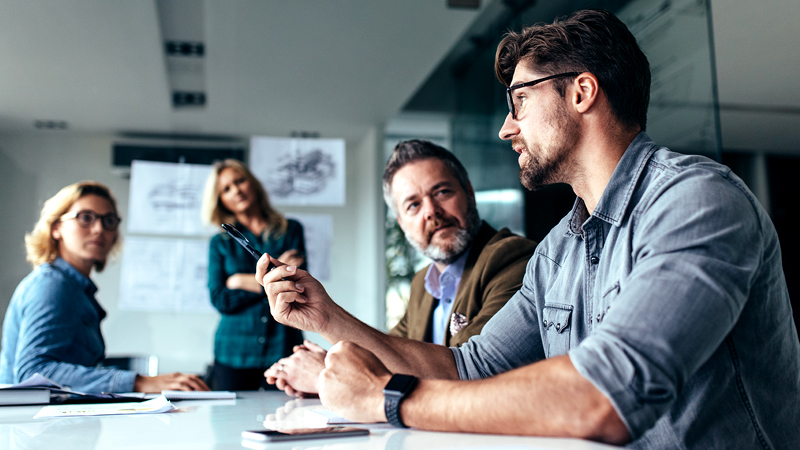 ERP & Business Application
Application transformation is now a business priority, not a choice
Within business today, digital technologies offer a world of new opportunities to innovate, create efficiencies, enhance quality, and improve the customer experience. The pace of change is accelerating, and for legacy organizations looking to compete with more data-centric and agile market entrants, the transformation of incompatible legacy applications has become a priority.

Multi-cloud, combined with new capabilities such as; IoT, AI, Quantum-Inspired computing, and blockchain provide a wealth of opportunities to create new products, services, and business models. However, the question is, when transitioning to take advantage of these new technologies, should you leverage multi-cloud, transform existing applications or build new, cloud-native applications?

What's Enterprise Content Management solution
Enterprise content management is an umbrella term for the technology, strategy and method used to capture, manage, access, integrate, measure and store information.
SharePoint ECM ECM integrates the familiar tools of the Microsoft Office system with the central management and collaboration features of SharePoint products and technologies.
Enterprise Content Management (ECM)
with SharePoint/On Base/Alfresco products help by giving you tools to organize and manage content throughout the content life cycle, from creation to archive.
Alfresco
delivers innovative content management solutions that connect, manage and protect your enterprise's most important information - wherever it lives.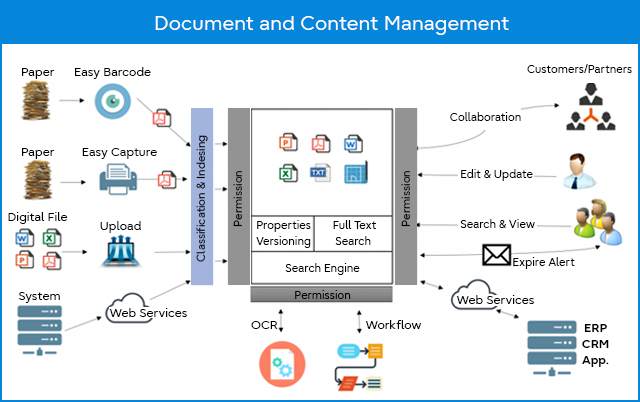 Our Solution & Services

Our Solution
- Portal / collaboration - Enterprise content management - Document management system - Business process management - KM / social enterprise - Online e-form/ workflow - Mid / enterprise applications - Visualization dashboard report - Data warehouse - Chatbot - Robotic process automation
Our Services
- Power app/ power automate implementation - Power bi implementation - Sharepoint implementation - K2/ nintex implementation - Alfresco implementation - Onbase implementation - Chatbot implementation - AI and RPA implementation - Installation / configuration - Migration service - System / data migration - System mantenance services - Consulting service/ outsourcing services - Solution to integrated multidata source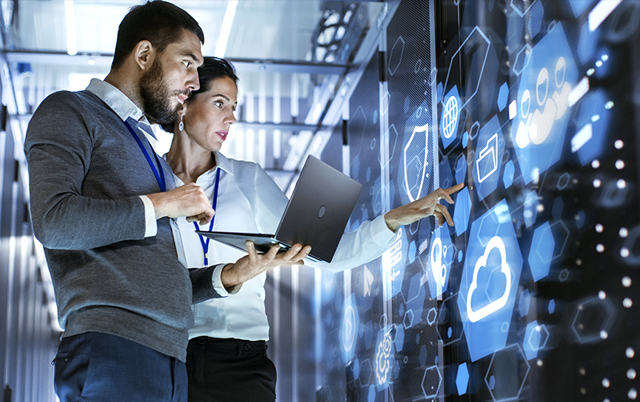 Workflow application software designed to help automate processes in a business for greater efficiency.



What's Microsoft Power Platform
No code, low code, and code first—all are welcome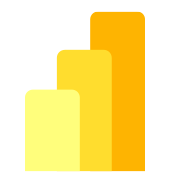 Power BI
Business analytics
Drive a data culture for everyone, every decision, at any scale
Empower every individual with familiar data experiences e
Infuse teamwork with data by weaving BI into the fabric of where you work
Scale to 100,000s of users, meeting the most demanding enterprise needs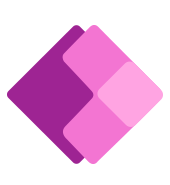 Power Apps
Application development
Easily build web & mobile apps witha full featured low-code/no-code platform
Connect to your existing data with 400+ pre-built connectors and custom connectors e
Strong enterprise governance & security
Pro-dev extensibility enable "no limits" development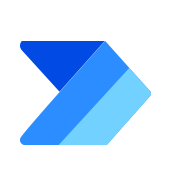 Power Automate
Workflow automation
Model business processes and automate workflows and your apps and services
Connect to all your data with 400+ pre-built connectors, RPA and custom connectors e
Strong enterprise governance and security
Pro-dev extensibility with Azure and custom logic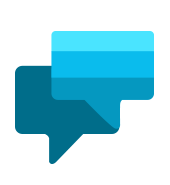 Power Virtual Agents
Intelligent virtual agents
Engage with your customers conversationally. Resolve routine issues easily, freeing up staff to focus on complex matters
Empower your subject matter experts. Easily create powerful bots using a guided, no-code graphical interface and AI-driven suggestions
Less talk more action. Leverage all the Power Platform connectors or call APIs and custom processes using Power Automate
Power Platform/Azure Services to integrate data from ERP and others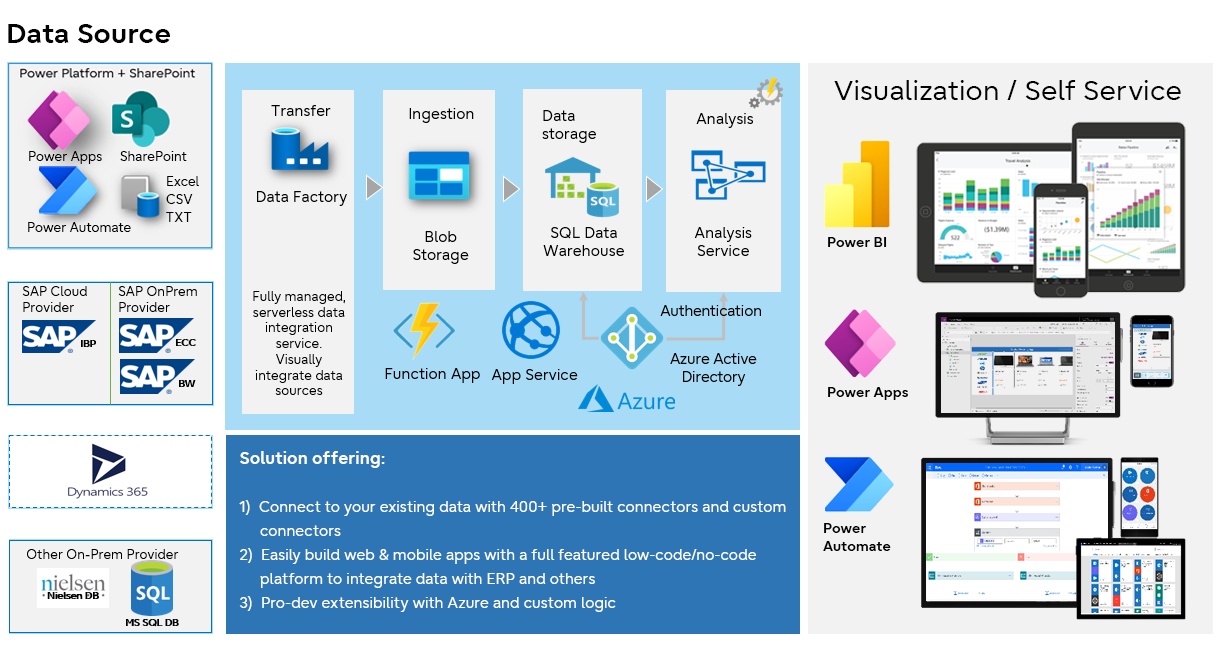 FTH Power Platform Offering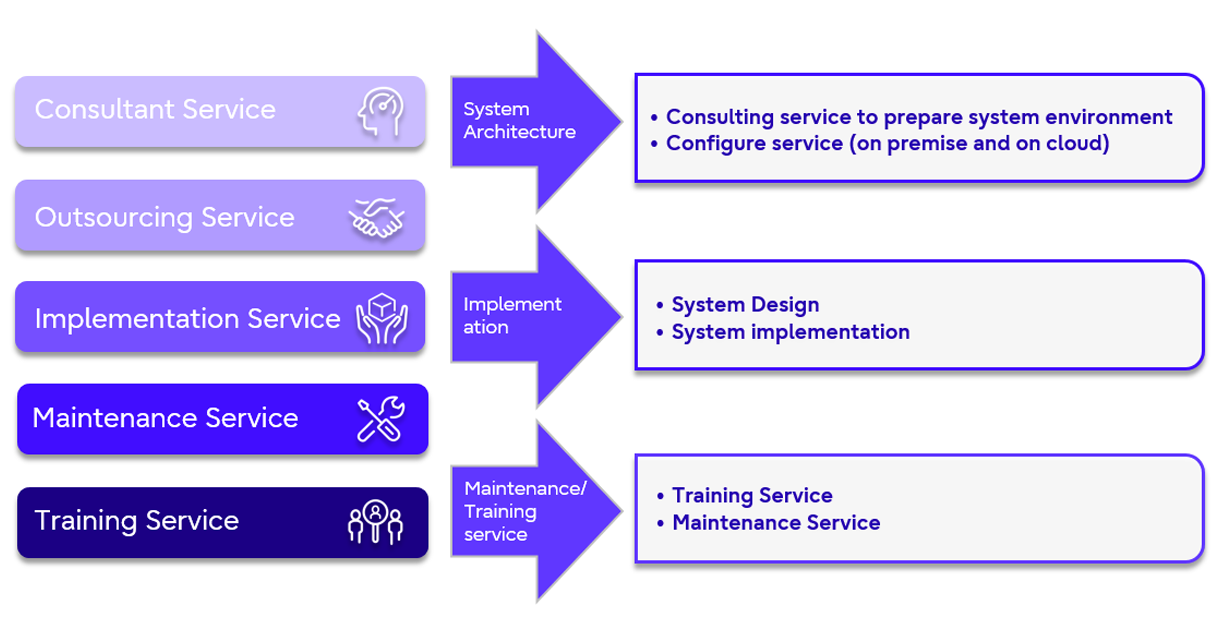 Success Stories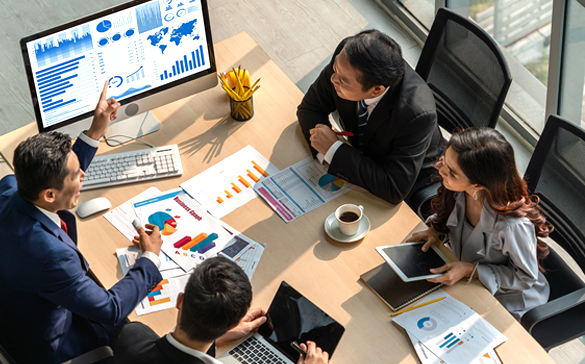 Automotive Industry
Project name
Work permit system

Customer challenge
Customer have pain point about hardly to tracking status and have many conditions to review and approve and operation is done by manual process
Customer would like to improve by implement workflow system that able to request and approve quickly and correct.
Fujitsu solution
Proposed workflow solution by using K2 platform to replace manual process that able to support complex e-form and approval matrix
Result
Meet customer expectation and plan to extend service others process
Automotive Industry
Project name
Document Management System

Customer challenge
Automatic collecting invoice documents and the validation process
Require solution that able to support users to preparing and validation data for accounting team
Cloud service
Fujitsu solution
Proposed Document Management System to replace manual process that able to automate send document for validate data and confirm back to accounting team on time.
Result
Meet customer expectation and plan to extend service others process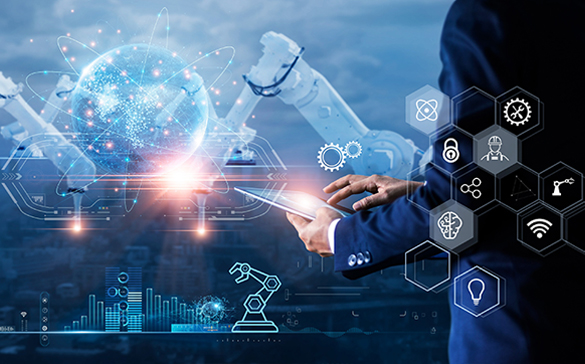 Automotive Industry
Project name
Migration Phase 3 (Quest migration): to migrate data from Lotus Notes(13 databases) to SharePoint

Customer challenge
Short timeline
Apply solution to remaining DBs (300 DBs)
Fujitsu solution
Proposed Quest software migration tools to migrate to reduce time to migrate data.
Result
Completed project within timeline and good quality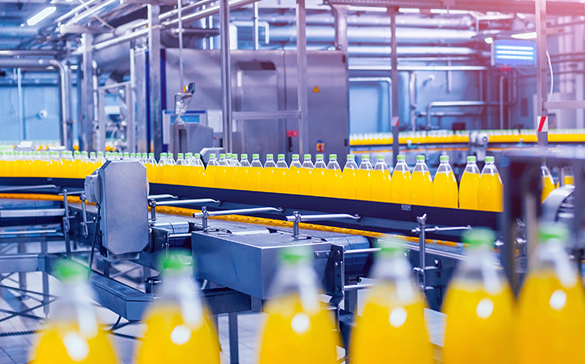 Food and Beverage Industry
Project name
Dashboard report for top Management

Customer challenge

Dashboard report for TOP management To create a new 40 reports by using Microsoft Power BI with a modern design and multiple angles cover 4 segment including reports for Marketing, Sales, Supply chain and Finance.

Fujitsu solution
Proposed solution by using Microsoft online platform (Azure Service and Power BI) to interface data, implement data warehouse and dashboard report to serve requirement for dashboard reports.

Result
Meet customer expectation

Find out more about ERP & Business Application
Phone +66 (0) 2302 1500 or
contact us via an online form