Fujitsu Data Centres are a proven model, in line with the world's best maintenance practises and industry standards.
Our 6 world-class data centre locations house your mission critical data and infrastructure, covering a total floor space of more than 22,000m². With over 50 years of experience in the Australian Data Centre market, Fujitsu has the capability to help you transform your business into the digital age.
Fujitsu's Data Centres are in line with the world's best maintenance practises and industry standards.
ISO/IEC 27001:2013 Information Security Management Systems
ISO 9001:2015 Quality Management System
ISO 14001:2015 Environmental Management System
OHSAS 18001:2007 Occupational Health and Safety Management System (Malaga facility)
Fujitsu Oceania is the first Australian technology company to achieve a fully NABERS rated data centre portfolio.
Fujitsu's commitment to long-term sustainability has resulted in the investment and development of world leading environmental technologies and data centre facilities. Fujitsu utilises a wide range of activities to minimise the environmental impact of our data centres, from simple steps like staff training programmes to more advanced innovations in power generation.
Fujitsu is Australia's first technology company to have a fully NABERS rated data centre portfolio across its six locations and has achieved efficiency of 33% higher than market average. This means you get a reduced greenhouse gad (GHG) footprint and greater energy efficiency from our facilities.
Check out our location-specific Data Centre factsheets below.
The Oceania region's Data Centre Sites
Our Data Centre locations are strategically placed to ensure customers are in the ideal location for great connectivity, security and peering between all our Data Centres.
James Veness – Head of Portfolio, Data Centre Services
As our Head of Portfolio, Data Centres, James will be responsible for fast-tracking the growth of Fujitsu's Data Center business within the Oceania region.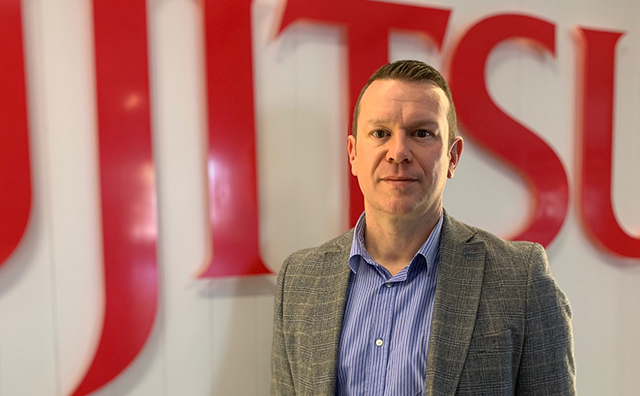 Get in touch
Let us assist you in solving your business challenges.
Thank you. We have received your request and will get back to you shortly.