<!-Subtext (optional)->
Manage Private Hospitals
MasterCare+ PAS and EMR Hospital Software

Optimising Private Hospital Productivity
Fujitsu and Global Health teamed up to bring the combined MasterCare+ patient administration system (PAS) and electronic medical record (EMR) system to private hospitals in Australia and New Zealand.
MasterCare+ is the value-for-money choice for hospitals wanting to get digital and leave paper systems behind. It is an integrated PAS and EMR which can also be used with your existing PAS.
A complete PAS and EMR system designed for private hospitals to optimise patient management, from admission through to discharge. Streamlined workflows that eliminate bottlenecks for clinical staff resulting in improved efficiency, greater workforce satisfaction and realtime management information and reporting.
The MasterCare+ PAS and EMR is a Software as a Service, enterprise, digital application designed to optimise private hospital performance. It manages clinical care, prescribing, discharge summaries, Australian and New Zealand billing, claiming and Government reporting as well as all the administrative functions you would expect from a popular modern system.
Key Benefits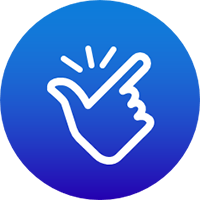 Faster & more accessible for clinicians

Better safety and quality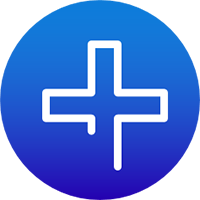 Less Hospital Acquired Complications and Comorbidities (HACC)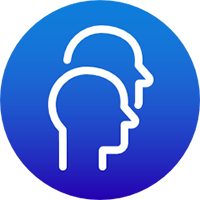 Increased staff productivity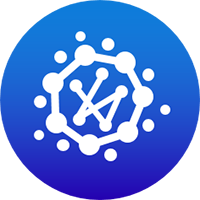 Augmented data veracity to reduce revenue leakage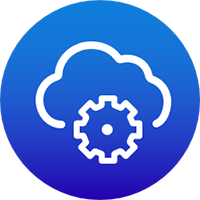 Securely cloud hosted, mobile, on-demand
An Intuitive Solution Clinicians Want to Use
MasterCare+ improves user experience for clinicians by consolidating patient observations and medical notes in the one place.
Clinicians access the system on a desktop or mobile device.
No more searching for records or missing results.
Clinical functionality includes:
Observation charts
Pathology and Imaging orders and results
Reporting
Documents and scanning
Patient journey board- care pathway
Medication lists
Allergies
Discharge summaries
Patient education
MasterCare+ Software as a Service decreases capital expenditure
MasterCare+ is securely cloud delivered and maintained by our team of technical experts, reducing your operating costs.
Leave us to care for application performance and security while you focus on delivering patient care and improving revenue.
Services include:
Per patient per episode revenue and expenditure
MBS and ABF Billing
Updates to reference materials (e.g. MIMS)
Security monitoring
Performance monitoring
Technical resource management
Business continuity
Satisfied workforce
"It has been a fantastic experience working with Global Health to deliver the first implementation of their MasterCare+ EMR solution to our 90-bed hospital Matilda Nepean. The EMR is Australia's answer to EMR adoption in the Australian Private Hospital market and we are proud to be collaborating on the design and delivery of a cutting edge technology that will benefit Private Hospital's around the country."
Dr Harry Pannu – CEO Matilda Healthcare
Why Fujitsu and Global Health?
Global Health has a 30 year history of developing and delivering patient administration systems and electronic medical records to Australian hospitals. MasterCare+ builds on this rich legacy to bring an affordable EMR to private hospitals.
By partnering with Fujitsu, Global Health can focus on development while Fujitsu takes on engagement, implementation, integration and support. Together we deliver better value to private hospitals at a surprisingly cost-effective price point.
Fujitsu has delivered leading technology solutions to healthcare in Australia and New Zealand for 50 years and brings a 3000+ strong workforce. Fujitsu hosts and manages clinical systems for multiple health enterprises from small private hospitals to state-wide public services.
Get in touch
Let us assist you in solving your business challenges.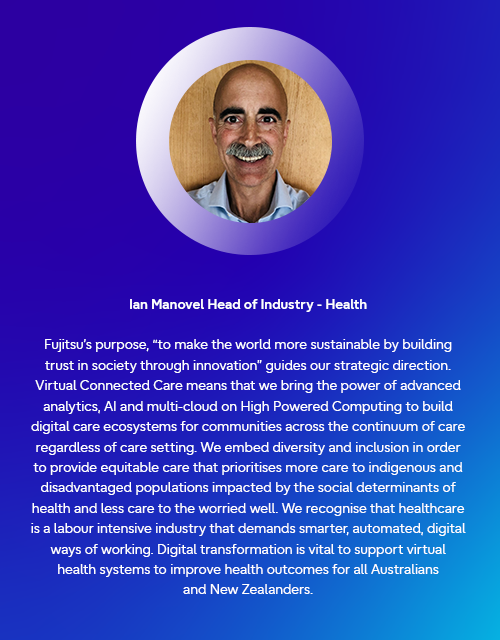 Thank you. We have received your request and will get back to you shortly.
Fujitsu Australia acknowledges all Aboriginal and Torres Strait Islander Traditional Custodians of Country and recognises their continuing connection to land, sea, culture, and community. We pay our respects to Elders past and present.