<!-Subtext (optional)->
High Performance GPU Computing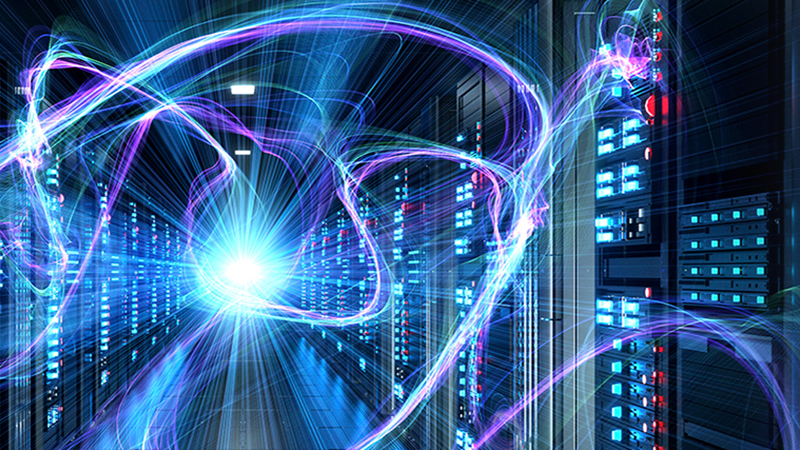 Our flexible GPU Computing solutions focus on security, cost effectiveness and high levels of efficiency that scales with your business needs.
Fujitsu offers a wide portfolio of Machine/Deep Learning, AI products and solutions. From single workstation solutions such as the NVIDIA DGX StationTM, a data centre GPU POD, a fully managed service solution or even NCI's 3,200 node Supercomputer named 'Gadi', Fujitsu is committed to delivering end-to-end excellence that is aligned to global industry practises and tailored to meet your business needs. Together with significant experience in the Australian market and a long–standing global history, Fujitsu has the capabilities to help you transform your business into the digital age.

Deep learning datasets are becoming larger and more complex. Our GPU solutions are built to handle any workload and with an integrated software stack are designed to deliver the solution in the quickest time possible.

We also understand that these needs are always evolving and as such work to constantly upgrade our services to deliver a secure, flexible and highly scalable solution that will allow you to stay relevant in the complex digital world.
From AI and data analytics to high-performance computing (HPC) to rendering, data centers are key to solving some of the most important challenges.
The end-to-end NVIDIA accelerated computing platform, integrated across hardware and software, gives enterprises the blueprint to a robust, secure infrastructure that supports develop-to-deploy implementations across all modern workloads.
Discover more about our GPU computing solutions
Fujitsu AI Technology Platforms Portfolio
| | |
| --- | --- |
| | Platforms based on the entire NVIDIA Data Centre solution stack which incorporates across hardware, networking, software, libraries and optimized AI models and applications on NVIDIA®NGCTM repository to accelerate deep learning and machine learning workloads. |
| The Inferencing platform delivers the performance, efficiency, and responsiveness critical to powering the next generation of AI products in the cloud, in the data centre, at the network edge, and in vehicle solutions. | |
| | From weather prediction and materials science to wind tunnel simulation and genomics, NVIDIA GPU-accelerated computing is at the heart of HPC's most promising areas of scientific research and computing. |
| The NVIDIA Virtual GPU solutions bring the power to virtual desktops, apps, and workstations, accelerating graphics and compute to make virtualised workspaces accessible to creative and technical professionals working from home offices or anywhere. | |
Our Offerings
- Wide range of NVIDIA DGX Appliance Platforms – NVIDIA DGX A100 and NVIDIA DGX StationTM
- Certified OEM GPU Platforms – Fujitsu, HPe and Lenovo
- Consulting Services and Technical Support – Webinars, Training and Discovery Workshops
- Solution Design & Deployment
- Data Centre AI Platforms Hosting
- Best of Breed Partners Solutions (Network, Storage and Services)
- Flexible Financing Solutions
Why Fujitsu?
Experience
As one of the leading providers of infrastructure services around the globe, our experts have gained vast experience managing some of the world's most complex infrastructures over the past 40 years. Our range of hosted and managed infrastructure services provides you with the choice and control you need to reduce cost, risk and management overhead so you can achieve the specific business outcomes you desire.
Enterprise class
Our managed hosting services are delivered from Tier3 standard data centres, delivering enterprise-class levels of resilience and recovery. You can tailor the resilience levels and recovery windows to your needs through our various storage and recovery solutions, both virtual and physical. In some geographies, we offer highly available solutions from paired data centres.
Dedicated contact
With a dedicated service manager to look after your needs, you can look forward to comprehensive, ITIL-compliant service and support of the highest standard.
Complementary services
Building on our managed hosting services, we also offer a much broader portfolio of complementary cloud services – transformation and other managed services included.
Get in touch
Speak to one of our AI experts for more information.
Thank you. We have received your request and will get back to you shortly.
Fujitsu Australia acknowledges all Aboriginal and Torres Strait Islander Traditional Custodians of Country and recognises their continuing connection to land, sea, culture, and community. We pay our respects to Elders past and present.