<!-Subtext (optional)->
Superpowers for a new generation of sustainable manufacturers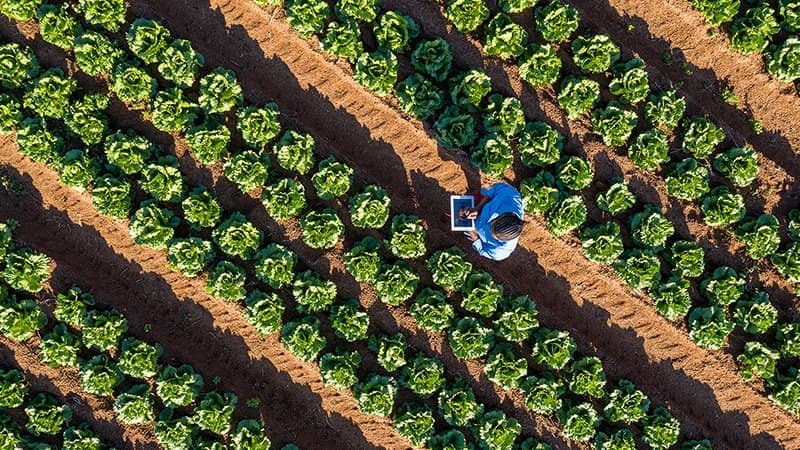 Fujitsu – smart manufacturing solutions for a sustainable future
Super-powering your factory transformation
Out of disruption, a new generation of manufacturers is emerging. A generation not defined by sector, region or number of years in business. But by a commitment to building sustainable manufacturing processes for a sustainable future. The question is - how to deliver on this change? By empowering your workforce through smart manufacturing technologies.
Provide your people with advanced data and decision-making capabilities to unlock new value
Enable them to meet ever-changing customer, operational and economic demands
Empower them to make immediate, profit-focused decisions - saving energy, reducing waste and lowering your climate footprint
Whatever stage you're at in your factory transformation, Fujitsu can partner with you to create new value. With our wide-ranging portfolio of intelligent manufacturing solutions, we can super-charge your makers to drive sustainable growth - for your business, society and our environment.
Gartner® Research
Emerging Tech: Critical Challenges in Sustainability and ESG Software
Explore this Gartner research with compliments from Fujitsu to learn about the technology challenges that must be overcome before sustainability and ESG software becomes more mainstream.

Key Findings
Increasingly complex data requirements from multiple international reporting standards and industries make designing a comprehensive ESG reporting application difficult.
Sustainability data collection must be automated, easily accessible and customizable throughout the organization.
Download Report
White Paper
How to prime for sustainable growth in the manufacturing industry
Explore this IDC Industry Spotlight sponsored by Fujitsu and learn how you can prime for sustainable growth.
Read expert advice on meeting sustainability goals while overcoming operating challenges in volatile, uncertain, and complex business environments.
Discover how you can transform to ensure profitable outcomes while being a positive force in society.
Download White Paper
Accelerating sustainable factory transformation
Today's manufacturers are committing to success through sustainable manufacturing practices - investing in new values and initiatives to super-power their workforce. Work with Fujitsu and empower your people with smart manufacturing solutions and technologies. Sustainably transform your company across critical business areas:
Resiliency – optimize your people, plants and processes in the face of constant movement
Agility – visualize your data and make intelligent decisions, pursue improvements and opportunities for growth
Capability – augment the power of your people, increase profitability, drive digital transformation and meet sustainability targets
Fujitsu - your sustainable manufacturing transformation partner
At Fujitsu, we believe in business transformation through human transformation. Change imagined by people, enabled through technology and delivered globally, in a co-creative approach.
As a manufacturer ourselves, we understand the challenge of constant change. And we've developed scalable digital solutions to innovate through unprecedented disruptions and achieve new levels of sustainability.
Let us help you to enable your people to achieve sustainable manufacturing. Get in touch to co-design your manufacturing transformation roadmap. Register with us and receive our insightful regular Manufacturing Community eNewsletter.
Sustainability in action: customer stories
Sustainable manufacturing solutions
At a glance
Over 126,400 employees worldwide
One of FORTUNEs 'World's Most Admired Companies'
Recognised as one of World's
leading Socially Responsible Companies
by Dow Jones
Fujitsu manufacturing knowledge hub
Sustainability is a top priority for manufacturing leaders
60% of manufacturers now believe sustainability is a vital business priority.
Download Fujitsu's report on digital transformation trends to discover how and where technology can improve manufacturers' sustainable credentials.
Download report
Order Management Solutions: Addressing the Customer Experience Gap in Digital Commerce
For the latest information on how OM solutions are enabling visibility across distributed inventories, and managing seamless and cost-efficient order fulfillment across multiple sales channels, download this IDC supply chain spotlight.
Download IDC spotlight
Fujitsu Technology and Service Vision 2023
FT&SV 2023 explores how sustainability can be integrated into business, describing the different futures that the evolution of technologies will drive and outlining how Fujitsu can help organizations to transform and pursue a collaborative journey toward a regenerative society.
Transforming for a Regenerative Society
Visit Fujitsu's knowledge hub and explore more industry insights and customer stories on sustainability in manufacturing.