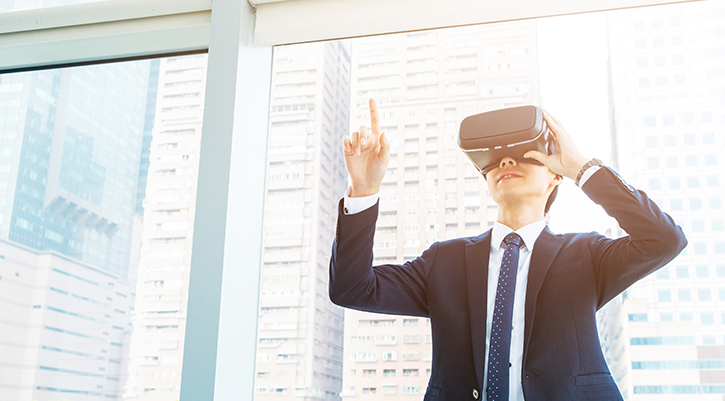 Workplace innovation potential
for the next 12 months
in Thailand
It doesn't feel like 20 years since the Internet became an integral part of everyday office life. And the smartphone is now so ubiquitous that it hardly seems feasible that it was only introduced 10 years ago when Apple released its first iPhone. Now, we're seeing even more changes as new technologies like artificial intelligence and the cloud move from the realm of science fiction to become everyday tools for business users.
The consumerisation of business IT is taking the corporate world by storm but it's easy for today's younger workers to forget that digital technology has been evolving for more than four decades. It's important, therefore, to see workplace technology not as a static group of devices and applications dedicated solely to digitalising workflows but as an evolving, dynamic ecosystem of emerging technologies that can streamline processes, make people's jobs easier and more enjoyable, and deliver significant competitive advantage to companies.
Thai workers are set to benefit from significant advancements in workstyles and workplace innovation in the next 12 months. While this is great news for employees, it also creates an additional imperative for Thai businesses to ensure their workplace innovation programs are on track and set to deliver results.
Mobile connected devices have become vastly more powerful in the past few years. Consequently, increasing numbers of workers around the globe expect to be able to work productively regardless of whether they're in the office, on the road, or halfway around the world.
However, what employees want and what businesses are capable of delivering are often two different concepts. Therefore, Fujitsu Thailand set out to undertake the most comprehensive and detailed survey of its kind to find out how Thai business leaders view workplace transformation and where businesses are on their journey to transformation.
The study, conducted by Technology & Management Services (TMS), an ICT research and advisory firm focused on Asia Pacific, surveyed more than 100 ICT decision-makers in Thailand. The results offering encouraging news regarding how Thai businesses are improving employee satisfaction and, as a direct result, becoming more competitive. In fact, 40.2 per cent of respondents indicated that digital transformation initiatives for workplace innovation had strengthened competitiveness. 37.4 per cent also said transformed business models and processes were improving employee satisfaction.
Before embarking on workplace transformation or workstyle innovation projects, it's important to know what challenges have already been discovered by Thai organisations. The study showed that most organisations believe workplace innovation is important but highly under-hyped, which means it might not be getting the attention it deserves. However, most Thai respondents (74.8 per cent) said they were making progress with mobile applications either well underway or already delivering significant outcomes. Desktop PC implementations aren't far behind (73.8 per cent) and social media for business and smartphones was also underway (72 per cent).
This suggests that mobile initiatives are already top of mind for Thai business decision-makers. However, it also leaves room for additional workplace innovations that could deliver significant benefits.
For example, the study suggested that virtual desktop will be the focus of significant future investment, along with end-user productivity applications in conjunction with collaboration and workflow applications. There is also growth expected in bring your own device (BYOD) policies as well as allowing social media for non-business use, recognising the increasing importance of technology in workers' personal lives.
This investment roadmap will create myriad additional opportunities for Thai organisations that are on the cutting edge. By providing a work environment that is conducive to productivity and takes into account employees' personal preferences, organisations can win the race to attract and retain the best talent.
Doing this successfully will take the right mix of culture, technology, and delivery. Finding the right partner to help Thai businesses navigate the rapidly-evolving world of workplace technology is crucial for success. It's essential to choose a partner with a strong focus on human-centric innovation to avoid being dazzled by technology for its own sake. Instead, businesses need to choose the right technology mix for their own unique needs.
To find out how Fujitsu can help your organisation on its digital transformation journey, contact us today.
To access the full report, click below.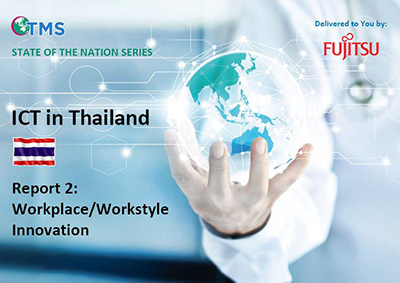 Recommended Content