Fujitsu PalmSecure Palm Vein Authentication Technology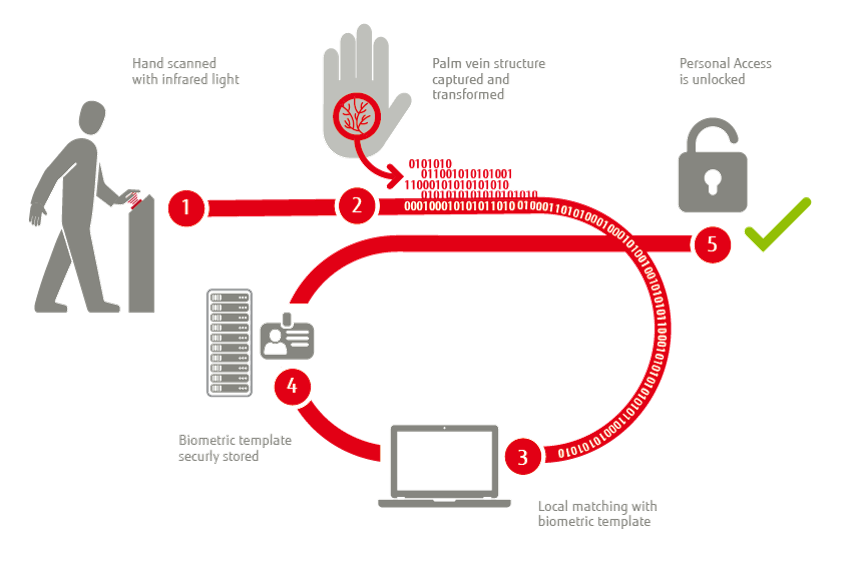 Fujitsu PalmSecure business applications
PalmSecure™ technology is based on more than two decades of Fujitsu image recognition experience, and has a wide range of applications across all industry sectors, including:
Physical access control for visitors and staff – improves buildings security.
Time and attendance – reduces employee fraud.
Access to enterprise-wide IT systems – removes the pressure of password resets.
Global Offerings: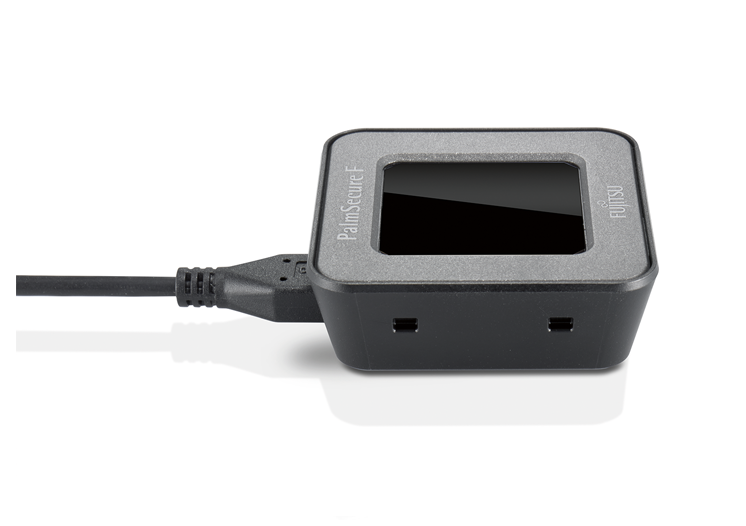 PalmSecure Sensor
The leading edge technology known as "palm vein authentication" can be easily integrated into customer products.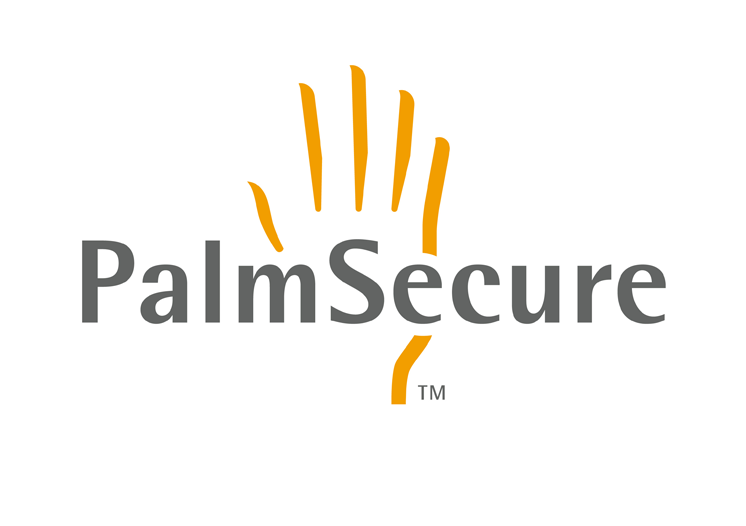 PalmSecure SDK
The PalmSecure SDK is a software development kit (SDK) for developing solutions and products that use the PalmSecure sensor.
What makes Fujitsu PalmSecure standout?
High Safety - palm vein is an internal biometric, therefore difficult to defeat compared to other external body biometrics such as fingerprint, face and iris.
High Accuracy - it has a false acceptance rate under 0.00001% when the false rejection rate is 0.01% (with 1 retry) which makes it one of the most accurate biometric authentication system currently available in the market.
High Acceptance - Contactless easy and hygiene operation with virtually 0% fail to enroll rate.