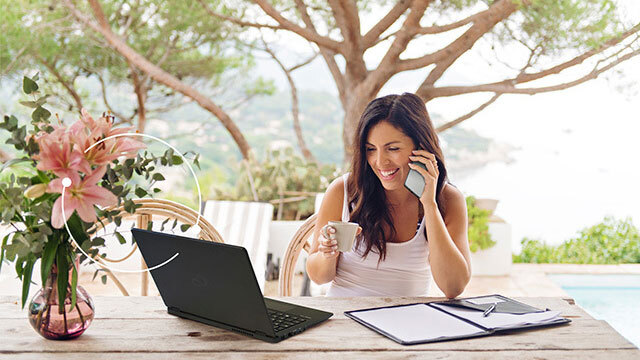 In just a few months, we have witnessed how organizations can operate, survive and even thrive under extreme circumstances. The winners have made decisions at pace, tested and learned quickly, and found new ways of doing business centered on digital business models.
At Fujitsu, we believe an adaptive enterprise is critical to unlocking success in uncertain times. It enables you to pivot from risk, continuously add value, deliver new customer experiences and improve operational effectiveness.
FUJITSU Work Life Shift builds an adaptive enterprise. This accelerates your cost restructuring activities, enabling you to emerge in a more agile, resilient form.
FUJITSU Work Life Shift brings you the opportunity to enhance productivity by freeing your people to focus on creating real value, with no online or offline boundaries, while being part of a new and resilient organizational culture.
Fujitsu will also offer its customers the same experience, realized with solutions incorporating know-how gained through internal practice, under three key categories: "Smart Working," "Borderless Office," and "Culture Change ".
Rapport: Framtidens arbetsplatser i Norden
Det pågår ett skifte i hur vi arbetar. Medarbetare har nya behov, nya önskemål och behöver nya samarbetsformer. Ledningen behöver förstå förändringarna och skapa förutsättningar för flexibilitet, innovation och samarbete på en helt ny nivå. I den här rapporten, framtagen tillsammans med IDC, spanar vi in i den närmaste framtiden i nordiska organisationer. Hur påverkas kultur och effektivitet i det nya normala? Hur ska ledningen investera framåt för att optimera arbetsmiljön?