Fujitsu PalmSecure Palm Vein Authentication Technology
PalmSecure, our market-proven biometric authentication technology based on palm vein pattern recognition, has been shown to be one of the most accurate biometric authentication solutions currently available.
PalmSecure provides a high level of accuracy, is easy to implement and uses - a non-intrusive and contactless reader. This ensures virtually no physiological user restrictions while proving to be extremely hygienic as no contact to the skin is required. As veins are internal and have a wealth of differentiating features, attempts to forge an identity are extremely difficult, thereby enabling a high level of security.
Fujitsu PalmSecure business applications
PalmSecure™ technology is based on more than two decades of Fujitsu image recognition experience, and has a wide range of applications across all industry sectors, including:
Physical access control for visitors and staff – improves buildings security.
Time and attendance – reduces employee fraud.
Access to enterprise-wide IT systems – removes the pressure of password resets.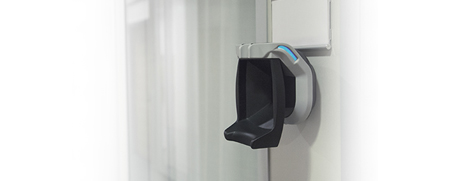 PalmSecure ID GateKeeper
PalmSecure ID GateKeeper is a solution for physical access control. Biometric identification with Fujitsu PalmSecure palm vein technology is used to secure access to e.g. buildings and data centers. ID GateKeeper supports 1:n identification just using biometrics and it can also perform 1:1 verifications by adding smart cards or RFID as a second factor. The solution can easily be integrated with most physical access control (PAC) systems as well as existing Time and Attendance (T&A) software solutions.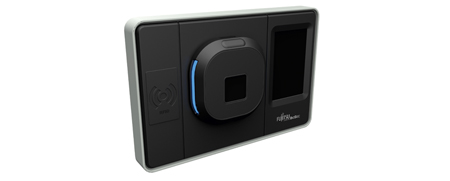 PalmSecure ID LifePass
PalmSecure ID LifePass is a solution, which allows to enhance software and hardware environments with palm vein recognition technology. No matter if the customer is using a tool, application etc. where standard log on is only performed by user name and password or e.g an industrial manufacturing device where there is no access security at all. All these environments can be equipped with biometric authentication. The solution provides a powerful API and can be integrated to almost every software and IoT environment.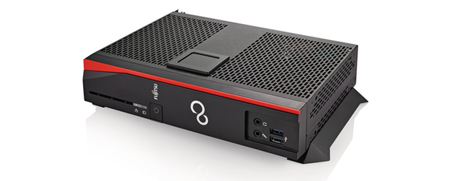 PalmSecure ID Login V2
PalmSecure ID Login V2 opens the world of thin and fat clients for biometric palm vein identification – no matter which operation systems are used. ID Login V2 is designed to support data privacy protection and achieve high levels of user convenience while satisfying highest security requirements. ID Login V2 supports Microsoft Windows 8, 8.1 and 10 for fat clients and enables thin clients to connect to Microsoft RDP, Citrix and VMware terminal server sessions via Linux GUI.
What makes Fujitsu PalmSecure standout?
High Safety - palm vein is an internal biometric, therefor difficult to defeat compared to other external body biometrics such as fingerprint, face and iris.
High Accuracy - It has a false acceptance rate under 0.00001% when the false rejection rate is 0.01% (with 1 retry) which makes it one of the most accurate biometric authentication system currently available in the market.
High Acceptance - Contactless easy and hygiene operation with virtually 0% fail to enroll rate.
Contact us

To find out more about Fujitsu's Enterprise & Cyber Security services and how they protect your business, please complete this form.