Trusted to deliver
At Fujitsu, we know that the only way to deliver trusted solutions is by trusting our people to deliver our shared goals of success. You'll have the autonomy to take control of your career and be empowered to co-create with customers. If you want to work with a business that believes trust is everything, come and build your future at Fujitsu.
At Fujitsu we value our employees, and welcome you to develop your careers with us. We commit to your development through offering you training possibilities, development programs and discussing your career roadmap with us. From graduate to seasoned professional; for every step on your career path, we have job opportunities that match where you are and where you would like to go.
Please find below the current opportunities we offer.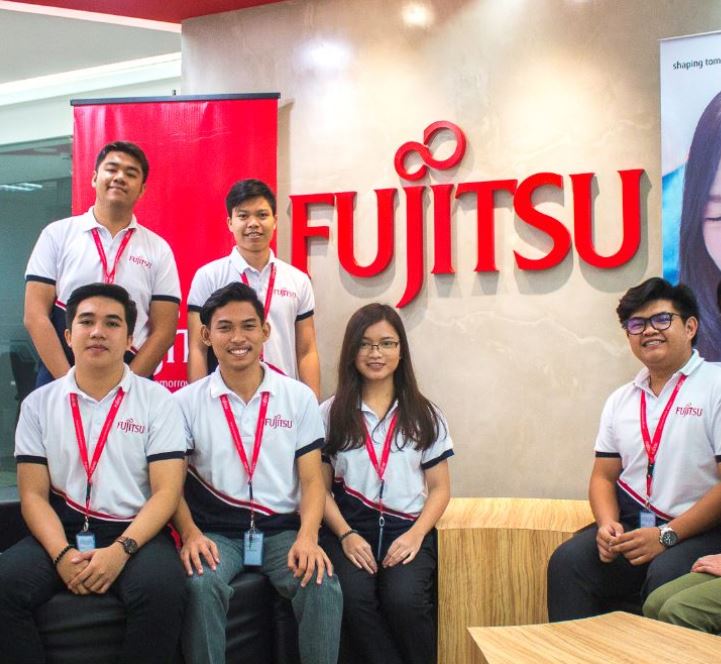 Fujitsu Minarai OJT Program – Fujitsu's Minarai Program involves partnerships with Philippine universities to develop university students' technical (IT) and language skills (Nihongo). This is not your ordinary OJT program as standards are high in selecting the students to who will be able to take the course. By the end of their internship, the students are expected to pass the Japanese-language Proficiency Test (JLPT) and technical projects. Successful students who will meet Fujitsu's qualifications will get hired.
Partnering with schools and contributing to education is one of the initiatives of the Philippines GDC in being of help to society, and also as a means to attract potential recruits from the Queen City of the South.