Do the right thing
At Fujitsu, we shape next generation solutions that support today's businesses and have a positive impact on society. We believe that technology should influence the way the world travels, the way the world is powered and the way we can enhance learning. If you want to work with a business who believes that doing the right thing is part of everything, come and be inspired at Fujitsu.
People join Fujitsu because they share our passion about Human Centric Innovation and Digital Co-creation. In order to thrive in a new digital society, it is crucial to co-create and innovate with our customers and partners across industries. At Fujitsu, we want to harness the talent of all our employees to be able to make a difference and create an exciting future for all.
Corporate Social Responsibility Policy
At Fujitsu we are committed to being a truly global ICT corporation that stays responsive to the needs and expectations of all its stakeholders. In this light, we have established a Corporate Social Responsibility policy. CSR in the Fujitsu Group is practiced by implementing the FUJITSU Way. In all its business activities, by implementing the FUJITSU Way in light of the expectations and needs of multiple stakeholders, the Fujitsu Group contributes to the sustainable development of society and the planet. In practicing CSR, we demonstrate a commitment to responsible business operations as a global ICT company by specifying priority issues and working to address them.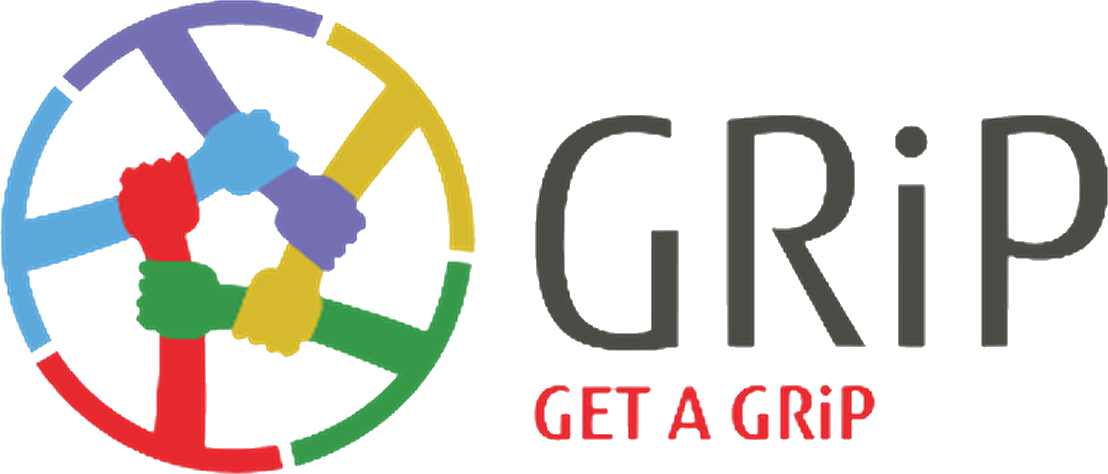 Corporate Social Responsibility – The Fujitsu Group's purpose is to make the world more sustainable by building trust in society through innovation. Guided by this philosophy, we in the Philippines Global Delivery Center fulfills this responsibility through our various activities under the Global Responsible Business Program (GRiP). Underpinned by our motto, "Get A GRiP," our activities and employees continuously take actions in making our GDC and communities happier and healthier places to work and live in.
We regularly hold activities under the five pillars: Environment, Community, Wellbeing, Diversity & Inclusion, and Operating Practices.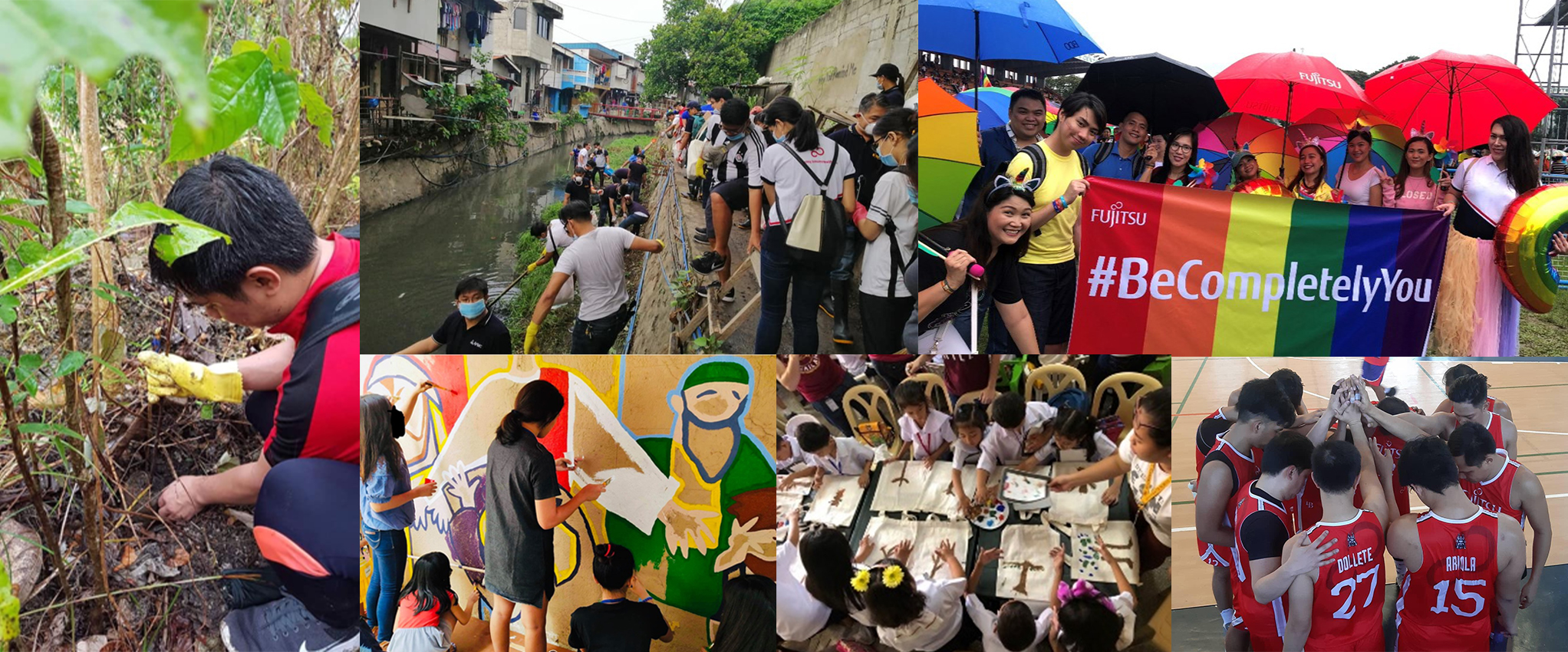 Environment: In 2019, we received the Outstanding Environmental Project Award from the Philippine Economic Zone Authority (PEZA) for our sustained Environment Management System (EMS), demonstration of continuous improvement in defined environmental metrics, and implementation of environmental projects/outreach programs. Philippines GDC has held tree planting activities, have regularly participated in the annual World Clean Up Day/International Coastal Cleanup, have launched campaigns against the use of plastic within the office, and frequently hold webinars about environmental conservation.
Community: For years, Philippines Global Delivery Center has been partnering and supporting various foundations under its Community pillar in order to give back to the communities that surround us, and also to pay it forward as we aim to bring about a positive impact to the societies, as well as encouraging and inspiring others to help the community in their own ways – big or small. Some of our partner institutions include Holy Family, Makabata School Foundation, Inc. and SOS Children's Villages Philippines.
Wellbeing: Employee wellbeing in all aspects is something that the Philippines Global Delivery Center values and looks after. Some of the programs and activities held for a healthy wellbeing at home and at work are the Fujitsu Family Fun Run, the annual Fujitsu Basketball Championships league, participating in various marathons and vertical runs, annual participation in the Global Corporate Challenge and TWO/Neo sportsfests, and health caravans for PWDs.
Diversity & Inclusion: Philippines GDC is committed to bringing together diverse perspectives and talents in an inclusive environment where all our people can be completely themselves. Underpinned by our value of Diversity and Inclusion, we aim to promote respect and equal opportunities for everybody by bringing together diverse perspectives, backgrounds, lifestyles and cultures.
Philippines GDC has several Diversity & Inclusion activities throughout the year including the celebration of International Women's Month every March and Pride Month in June, Philippines-Japan Friendship Month activities in July, Buwan ng Wika and Breastfeeding Month commemoration in August, and PWD Awareness Day on December. In 2019, the Philippines GDC took pride in the Metro Manila Pride March.
Operating Practices: We affirm our commitment to sustainability, optimizing the GDCs' operational performance with a more cohesive and streamlined approach following the Sense & Respond Methodology, the ISO Standards across the disciplines of Quality, Information Security, Service Management and Environmental Management and complying to Global Fujitsu Business Standards.
We conduct our business in an open, honest and ethical manner and actively strive to implement anti-corruption practices and socially responsible supply chains.
To live to this promise, Philippines GDC has been certified to ISOs, activities for World Standard Day, Life Insurance and Food Safety Awareness Campaigns, Standard First Aid and Basic Life Support CPR/AED Trainings, World Day for Safety and Health Commemoration, and International Human Rights Day commemoration.
Global Responsible Business