Our Partners
Where are you now? And what do you want your business to do next? Technology and innovation will help transform the landscape and to ensure we can bring the best end-to-end solutions to our customers, we partner with leading providers, globally and locally, to deliver integrated solutions, seamless support and outstanding value. Here are some of our Fujitsu Platform Vendors:
Platform Vendors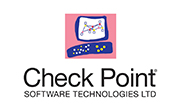 Check Point is a multinational provider of software and combined hardware and software products for IT security, including network security, endpoint security, cloud security, mobile security, data security and security management. Fujitsu and Check Point leverage their combined expertise in Cyber Security to ensure Australian businesses operate with confidence.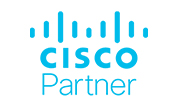 Fujitsu is a Global Strategic Partner and Gold Certified Partner of Cisco. Fujitsu offers a complete range of Cisco products and services and we complement these with an extensive range of managed services, systems integration, enterprise application and consultancy services. Fujitsu provides solutions in the areas of IP communications, security, unified communications, contact centre, data centre, wireless and mobility. Fujitsu also offers Cisco products and services to telecommunications operators and service providers.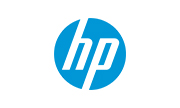 HP offers a wide range of secure and manageable PC's and Printers. Fujitsu is a leading HP Partner, enabled to help you building an end-to-end solution from Retail Point-of-Sale to a complete office fit out, with access to the latest in Virtual Reality, World-class Workstation equipped for users of all levels and the newly charted world of 3D Printing.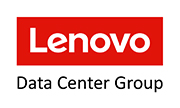 Lenovo and Fujitsu have been collaborating for more than a decade, helping customers solve their most complex problems in digital transformation across ANZ. Lenovo is a global technology leader and is ranked #1 for performance, supercomputers and reliability. Besides also being the #1 PC vendor in the world, Lenovo's data centers solutions (ThinkSystem, ThinkAgile) are also becoming increasingly popular. As a Platinum Partner and DCG innovation partner of the year, Fujitsu helps extend our mission to provide smarter technology for all like our partnership in creating Gadi, Australia's highest ranking in the Global 500 Supercomputer index.

In their over 20‐year partnership, Fujitsu and NetApp have set new standards for optimizing IT infrastructures. The objective has always been simple: to create integrated IT in which components work together seamlessly. The combined innovation leadership of the two partners is now helping organizations take the next step to distributed IT architectures in which business information can be managed seamlessly from the edge, to the core and cloud.
The Data Fabric enables organisations to seamlessly blend data/information from the edge, private, public and managed clouds with existing or on‐premises IT while maintaining complete control and access to valuable data, regardless of where it was created, where it is processed or where it is stored.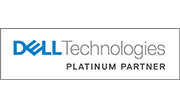 Dell Technologies and Fujitsu have been in partnership for more than a decade, as two world leading IT solution providers. Together we represent over 86 years of technology leadership and innovation. To drive human progress is the ultimate vision with significant continuous investment in R&D from both organisations.
Data is the life blood of every business, allowing organisations to innovate in ways they never thought possible. Vehicles will become fully autonomous. Telesurgery will remove barriers to vital healthcare. Digital cities will revolutionize our daily lives.
With the pace of transformation accelerated, progress can only be made when we push relentlessly to innovate, improve and advance. A data-first, data-anywhere business model is required to capitalize on the opportunities in front of us. By leveraging Dell Technologies and Fujitsu's partnership, customers can harness the transformative power of technology, build and secure the digital foundation needed to thrive, not survive, in this rapidly changing world.
Dell Technologies and Fujitsu also share common core values of corporate social responsibility, with a keen focus on sustainability, creating diverse and inclusive organisations and staying committed to our customers and communities.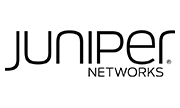 Juniper Strategic Alliances are long-term global strategic partners focused on creating and deploying new added-value services and solutions. Our Global Alliances relationship with Juniper is multi-dimensional. These include
Creating solutions for complex, mission-critical, multivendor environments /li>
Architecting, installing, and supporting an integrated Juniper solution/li>
Providing value-based proactive and pre-emptive services/li>
Offering a deep menu of technical talent and resources
Juniper and the Alliances focus on helping customers by embedding the Juniper portfolio of products and services into Strategic Alliances solutions.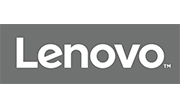 Lenovo and Fujitsu are global, local and strategic partners. Together, Fujitsu delivers and leverages Lenovo's diverse group of forward thinkers and innovators in more than 180 markets, constantly reimagining technology to make the world more interesting and to solve tough global challenges. Lenovo are dedicated to Intelligent Transformation ¬– transforming our customers' experience with technology—and how they interact with the world around us. With Fujitsu's distribution capabilities, Lenovo are able to set the stage on a larger scale for what's possible with technology and human capability, whilst investing not only in sales and distribution, but also in local domestic manufacturing, R&D and other high-value functions.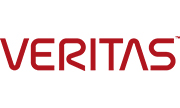 Fujitsu and Veritas have a proven, long-term partnership, providing end-to-end data management solutions to deliver real business value. Joint enterprise solutions including Backup, Cloud, Archiving and High Availability, deliver a consistent set of powerful capabilities for use across your physical, virtual and cloud environments; designed to help accelerate digital transformation, extend data protection to the cloud, and ensure availability for mission-critical applications.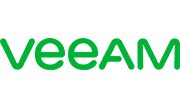 Fujitsu is one of Veeam's Tier 1 Platinum partners and one of the most technically certified in the region. Veeam relies on Fujitsu to ensure customer success in complicated customer environments. Veeam® Cloud Data Management™ Platform is the most complete solution to help our customers evolve the way they manage data, making it smarter and more self-governing while ensuring its availability across any application or cloud infrastructure. It's a single platform for cloud, virtual and physical to meet all your needs. It helps customers on the journey to modernising their Backup practice, accelerating hybrid cloud, and adhering to data security and regulations.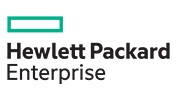 Since 2002, Fujitsu and Hewlett Packard Enterprise (HPE) have held a strong business relationship across Australia & New Zealand. As a Platinum Partner (HPE's highest level of partnership), Fujitsu has consistently proven their ability to solve customers' IT challenges by helping them bring offerings to market more efficiently and proactively through the use of innovative technology solutions. Possessing HPE Master-level accreditations Fujitsu ensures they remain technically competent and are experts in HPE offerings, the majority of which are market-leading and often cutting edge. As a result they have a wide menu of technical solutions they can offer to customers to solve a vast array of business problems. 
In March 2018, Fujitsu was awarded HPE Platinum Partner of the Year, a significant achievement based on criteria such as collaboration, customer satisfaction, technical ability and sales results. HPE values the ongoing relationship we have with Fujitsu, one that has grown from strength to strength over many years, and we partner with them in a variety of customer segments including enterprise, health, and state/federal government. Our sales and technical teams partner with Fujitsu across many IT solutions as we have confidence in their ability to execute and deliver outstanding results for our mutual customers. They are aligned to our purpose to, "Advance the way people live and work by engineering experiences that unlock their full potential".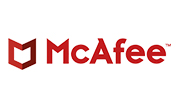 McAfee and Fujitsu have maintained a strong partnership in the Australian market helping customers secure their technology stack from device to cloud. Companies need a new, consistent way to secure their data as it moves between devices and the cloud and from cloud-to-cloud. McAfee introduces Unified Cloud Edge, an industry-first initiative of converged technologies that addresses security concerns faced in the cloud. With more than 33 years of experience leading in security software and holding the No. 1 Cloud Security solution for the past 4 years (Gartner), McAfee is a pioneer in converged device-to-cloud cybersecurity solutions. With Fujitsu by our side and holding Platinum partner status we give our customers the assurance of providing best in class security solutions, deployed and managed by Australia's leading IT service management company. .
Strategic Alliances
Fujitsu and Amazon Web Services (AWS) share the vision that success ends and begins with people and connected experience. As a world-class digital transformation organisation, Fujitsu's extensive knowledge of AWS services and technologies is underpinned by our Advanced Consulting Partner status, AWS Migration Competency, and Managed Service Provider attainment. AWS is a Gartner Magic Quadrant leader with comprehensive and broadly adopted cloud platform globally, helping customers lower costs, become more agile, and innovate faster. Leveraging AWS's unique position as a leading hyperscale platform, Fujitsu has created a comprehensive portfolio of services to accelerate our customer's journey to the cloud and beyond.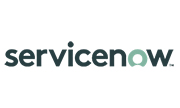 Fujitsu is an Elite ServiceNow Partner globally providing consulting, roadmap, implementation and support services. Using the ServiceNow platform and products, we deliver an enhanced employee and customer service experience, through end-to-end solutions that drive great people experiences and positive business outcomes.
For organisations who want to confidently drive innovative services and experiences for their customers and employees, we bring together Fujitsu's heritage of trust, respect and positive business outcomes, and the Now Platform's proven power to create great people experiences. Together, we co-create and deliver value that positively changes the way organisations work, operate and serve.
Our strength lies in enabling businesses to responsibly and effectively compete and differentiate – not only today but in tomorrow's digital world too.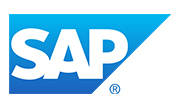 Fujitsu and SAP have driven innovation for our joint customers for over 40 years as Global Strategic Services, Hosting and Technology Partners. We provide consulting, roadmap, implementation and support services using S/4HANA digital core and the wider SAP cloud ecosystem, that enable enterprises to maximise value and digitally transform.  Our expertise is underpinned by an end-to-end SAP Portfolio which focuses on three key pillars – Simplify, Transform and Optimise.  This approach provides a holistic view of your business and enables us to identify the right solution for you.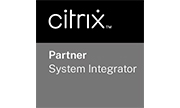 Citrix and Fujitsu deliver flexibility and control to transform your networks and workspace to those of the future. Together with Citrix, Fujitsu can help you realise agility by providing the workplace of the future, without complexity and security slowing you down.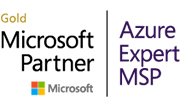 Microsoft and Fujitsu work together to help take our customers on a digital transformation journey that creates a more collaborative, innovative, and intelligent ecosystem. Together with Microsoft, let us work with you to discover new and better ways of working and operating.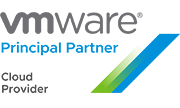 VMware's vision is to operate on any application, on any device, from any cloud. As part of that vision, Fujitsu and VMware have built a strong Multi-Cloud Partnership providing a complete portfolio of services with a defined deliverable approach to accelerate the customer's journey to the cloud. As a Principal Partner in multiple disciplines and a VMware CLOUD VERIFIED Cloud Service Provider, Fujitsu has a diverse range of experts with global reach to deliver the best of Multi-Cloud Services through an enterprise grade VMware certified Cloud environment and cloud managed service expertise.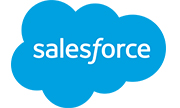 Fujitsu has been a Platinum Partner globally with Salesforce for 10+ years. Where Salesforce provides the industry leading Customer 360 Platform, we provide expertise across design, development, implementation and on-going support for Salesforce as an organisation, as well as Fujitsu-made solutions built on the Salesforce platform. We strive for great customer experiences, by ensuring your end-to-end Salesforce journey is as seamless and effective as possible.
Clare Burden – VP, Portfolio & Alliances
"Our customers want us to be able to take them on an end-to-end journey of digital transformation, application transformation and modernisation along with ongoing cloud management. We will be working alongside our global alliance partners, like Microsoft, SAP, AWS, VMware, Citrix and ServiceNow, to achieve this. "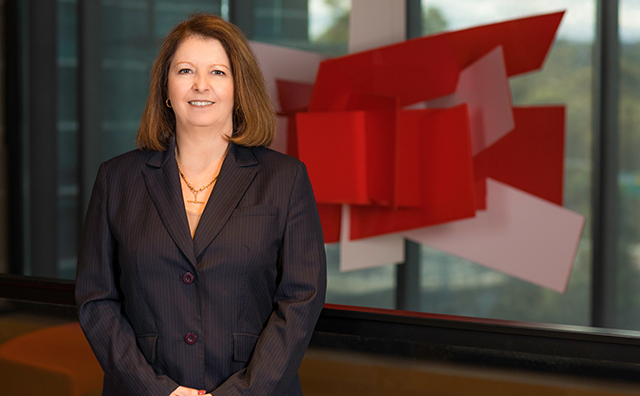 Get in touch
Let us assist you in solving your business challenges.
Thank you. We have received your request and will get back to you shortly.