Application Process
We want Graduates to shape our tomorrow!
At Fujitsu, we're looking for digitally savvy and enthusiastic individuals who want to be part of a valued community that has the power to make a difference! Rather than just technical skills and having all the answers up front, we value a willingness to learn and the initiative to lead ideas forward.
Our recruitment process is comprehensive but enjoyable, and follows the path explained below.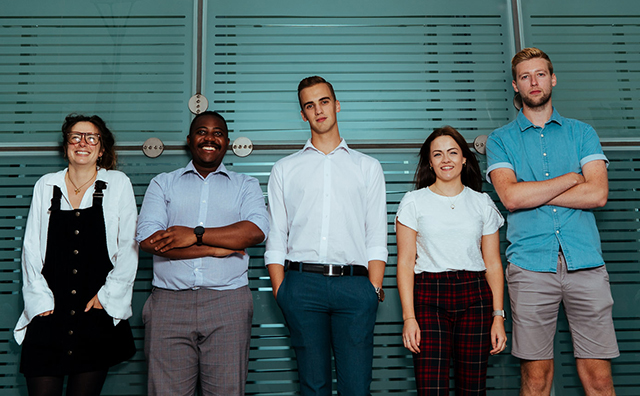 Step One
Online Application
Tell us about who you are, your studies, skills and experience. This is an opportunity to stand out. To avoid delays, don't leave your application until the last minute!

Step Two
Cognitive Testing
You will be required to complete a timed online aptitude test which is used to measure mental reasoning ability.

Step Three
Video Interview
Video Interview
We want to know more about you and your application! We'll ask you some short questions, which you can respond to by filming on your device.

Step Four
Assessment Center
Successful applicants will be invited to attend an assessment centre. This is a great opportunity to meet some of our current Graduates and find out about their experiences.