GRADUATE ALUMNI
Read about what our Graduate Alumni have to say about the Graduate Program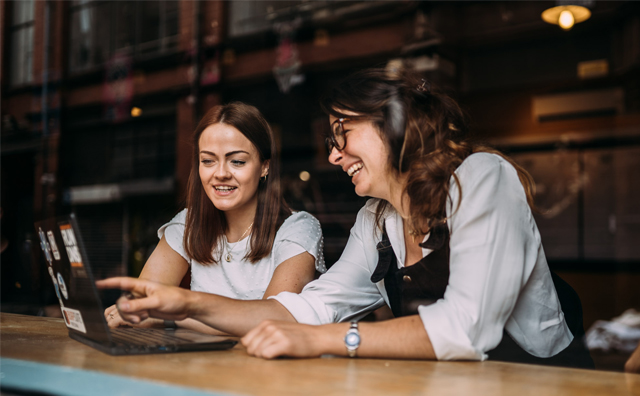 Emily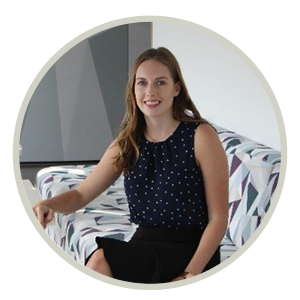 Hear from Emily Pulbrook who recently went to Japan for a 2 week training course. Emily started at Fujitsu in 2018 as a Sales Graduate and has been promoted into a Sales Associate role.
The Fujitsu Graduate program has helped me greatly in developing my career and also personally in term of my own confidence in my abilities to perform and learn. The Graduate program was challenging and often encouraged you to do tasks that you didn't think you were ready for yet. At the time it is very daunting but if you persevere, work hard and have a good supportive team behind you then you can achieve whatever is put in front of you. The saying 'you need to get comfortable being uncomfortable' is very true when trying to develop and grow your career.

My average day to day tasks included managing the CRM tool for a number of customers, working on tenders, managing bids, attending training sessions with both Fujitsu and partners and sitting in on customer meetings and calls.

The coolest experience I had within my Graduate Program was being sent to our Head Office in Japan for 2 weeks to attend a regional sales training course with 15 other colleagues from our offices around the globe.

My biggest challenge has been learning to not always instantly say yes to having a task or job done by a specific timeline or date. Where this has become an issue for me in the past is that I have agreed to get something done by a certain time period without really understanding all of the steps needed to complete the task. You can sometimes end up setting yourself to inadvertently fail. That was a lesson I learnt the hard way and the best way to help rectify the situation is to be honest as soon as you realise that it is an unrealistic timeline. That way you and the respective parties can work together to figure out the next step forward as soon as possible.

Starting your career through a Graduate Program I found extremely helpful. The colleagues that you will be working with will know that you are most likely fresh out of university and that this is most likely your first 'real job.' Because of this they are happy to take the time to explain how things work and operate both internally and within the industry.
So my advice would be to take advantage of the time that you are a 'Graduate.' Ask how things work and why and don't be afraid to ask what you might consider a simple or stupid question.
Reinaldo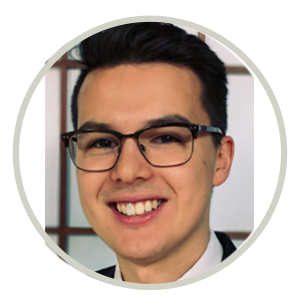 Hear from Reinaldo, a member of the Fujitsu Graduate Alumni. Reinaldo is now a Co Creation Analyst, supporting clients with their innovation agenda.
Yes. I think that the Graduate Program gave me opportunities that I wouldn't see in your typical role. It allowed me to branch out and see other parts of the business. In particular, you get a load of opportunities to meet different people, and a lot of them adopt a really helpful approach to aiding your learning or giving you opportunities to try something new when they learn you are a Graduate.

In the co-creation team we own a lot of the Fujitsu innovation initiatives. Typically we are doing tasks related to innovation activities that we run with our partners and clients such as design thinking workshops. Internally we run an incubator program for business ideas that come from any employees – we help them form a pitch, review it, and take it to our internal review board. We then manage the idea as it turns into a proof of concept, and we also manage other innovative technological projects that can come from our global Fujitsu counterparts and integrate them into our local region.

I would say the coolest thing was designing an escape room for Fujitsu World Tour – which is Fujitsu's biggest annual expo for all our customers to attend. Initially myself and a colleague heard our events manager think out loud about creating an escape room, and we put our hands up to make it actually happen. We ended up making a small escape room inside the expo which was a lot of fun for the attendees, and at the same time it was able to show off some Fujitsu technology.

Biggest challenge was managing multiple projects and innovation initiatives at the same time. Every client and partner is important and for me, I found that trying to please everyone became rather difficult when there are conflicting priorities. I overcame this challenge by managing expectations and setting these expectations with the client and partner from day one. This could involve being transparent with them and telling them I'm working on multiple projects and my response might be delayed. There's no shame in doing this and the client / partner would rather you be honest than to commit to a deadline you know you can't make.

A lot of my learning has come from working with people outside my team. I've started on a few interesting projects simply because I overheard a conversation about an idea or project that I thought I could help out with. Don't worry too much if you think you don't have the skills or knowledge to do something – most people's concern is that you show that you want to learn. Also, don't understate the importance of soft skills like presenting, building relationships, or general business acumen – these are most important for your career anywhere.
Tobias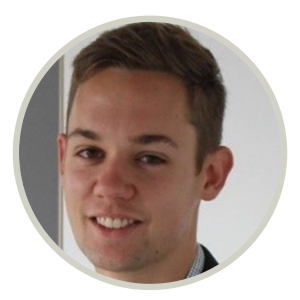 Hear from Tobias Mikkelsen, Associate Service Delivery Manager based in Wellington, New Zealand
The Graduate Program taught me all the foundational skills that I need to have in the IT industry. The program includes training that gave me a great insight into how my strengths can be aligned to make me work better and more efficiently.

I worked onsite at one of our major customers in Wellington, working with the service delivery team there. I was in charge of reviewing tickets each morning, doing the weekly incident report, working on the monthly report and billing. All of these are fundamental tasks for the service delivery team and have a high importance.

The coolest experience within the Graduate Program was being able to go to Sydney and meet the entire cohort every few months. This was a great way to network and get contacts with people in different parts of the company. We did a lot of team building activities like going to Luna Park in Sydney! We did public speaking training, leadership training, and got to present to the senior leadership team on multiple occasions.

Coming straight out of university, one of the biggest challenges was getting used to the corporate life. Having studied computer science at university, I was used to being able to do most of my work alone. In the corporate world you have to be able to work in any team of any size, while still being able to do your own work. This was a big challenge for me, and I keep learning new thing about it every day and continue to develop my skills in this area.

Be open to saying yes to any opportunity that comes your way. This is what allowed me to get the most opportunities out of the Graduate Program. Having an open mind and being up to a challenge is the best way to learn new things and get better at things you already know.