<!-Subtext (optional)->
Fujitsu Work Life Shift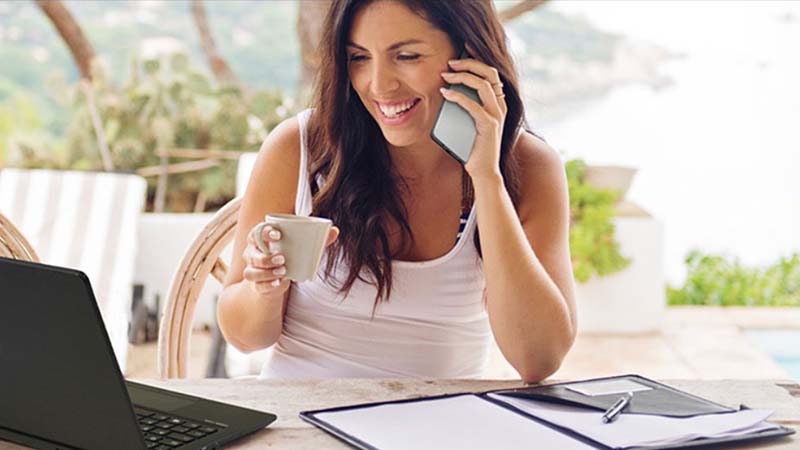 Reimagine Work and Life
Create an adaptive, agile and resilient culture with FUJITSU Work Life Shift
Our world is changing fast, presenting organizations and their people with an opportunity to reimagine ways to live and work better. Expectations of work are rising. People want to feel connected. They want to feel like they have a purpose and are adding value in a trust-based environment where they can bring their best selves.
Within any business, people are the biggest asset and that's where your workplace transformation must begin – with your people. By implementing technology in a human-centric way we can create workforces that are more inclusive and sustainable - enabling people to be more productive, more creative and to deliver better customer experiences.
How would it be to have a virtual assistant available to you throughout the working day? Facilitating a pleasant and productive working day with a healthy work-life balance. Providing you information on the location of your colleagues' meetings both inside and outside the office, and advising you when it would be best to start your commute to the office – minimizing stress from traffic jams.

A virtual assistant who also thinks about your wellbeing and will suggest taking a short break and drinking some water if you have been working for a longer period of time. Once home, your hours are automatically allocated to the correct project in the timecard system. Just tick to confirm them. Doesn't that sound perfect?
Empowering creativity and collaboration
True workforce transformation requires more than technology. It requires a shift in workplace culture where your people are placed at the heart of your new ways of working. That's why FUJITSU Work Life Shift offers much more than innovative digital workplace solutions.
Our 3 pillars - Borderless Office, Smart Working and Culture Change - enable you to build resilience into the fabric of your organization - empowering your people to balance their personal and work aspirations so that they can bring their brilliant best selves.
See how we have helped our customers
The next 9 to 5: How to make flexible working work
In the changing world, the traditional 9 to 5 model has become an inconvenience for many, prompting the emergence of a new model where flexible working options are the norm. As the new working model emerges what does it look like? What are the opportunities and challenges it brings and how can you successfully implement workplace change in 2021 and beyond?
Download our report and discover the steps you need to take to make flexible working work.
Market Leadership
Workforce transformation is now a priority, and when selecting a partner for your journey you need to be certain of their ability to read the map, as well as help you to your destination.
Fujitsu is perfectly positioned to help you on your journey. For five consecutive years, we've been recognized as a Leader by Garner in their Managed Workplace Services Magic Quadrant for our vision and ability to execute. We can offer a powerful ecosystem of workplace solutions to help you create a truly adaptive workforce.
Our key figures