<!-Subtext (optional)->
Fujitsu Work Life Shift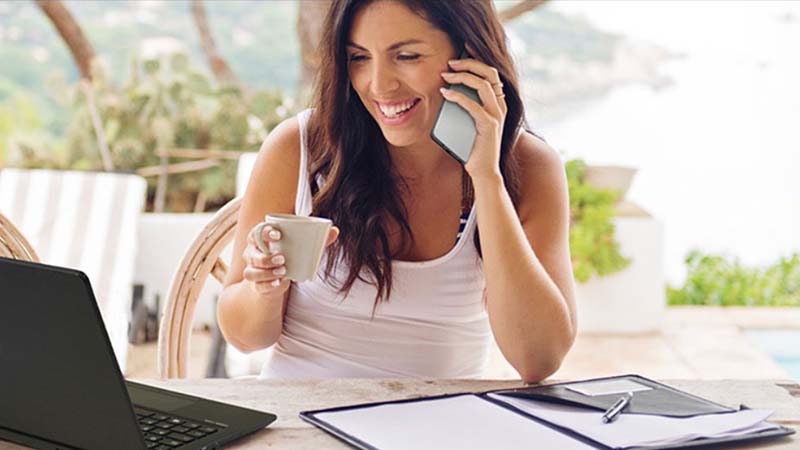 Empowering employees to thrive in the digital workplace
In uncertain times comes the opportunity to reimagine ways to live and work better. In a new reality where the workplace is wherever your people choose to be – in the office, at home or even on the move – there is a range of challenges to overcome. Tech leaders need to ensure a secure and productive hybrid workforce while prioritizing employee experience. FUJITSU Work Life Shift helps you implement new ways of working and drive out costs as you use human-centric technology to create an adaptive and resilient workforce.
Your people make it real
Werk jij al in balans?
Empowering creativity and collaboration
True workforce transformation requires more than technology. It requires a shift in workplace culture where your people are placed at the heart of your new ways of working. That's why FUJITSU Work Life Shift offers much more than innovative digital workplace solutions.
Our 3 pillars - Borderless Office, Smart Working and Culture Change - enable you to build resilience into the fabric of your organization - empowering your people to balance their personal and work aspirations so that they can bring their brilliant best selves.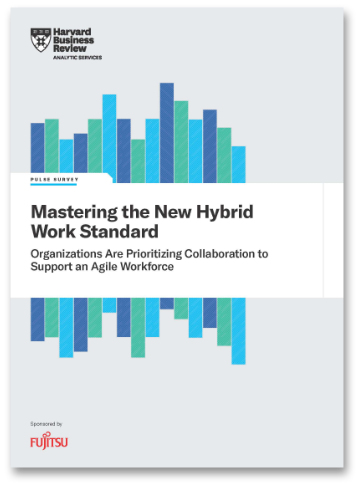 Mastering the New Hybrid Work Standard
89% of respondents to a recent Harvard Business Review Analytic Services said that they would be adopting a hybrid work model of some kind. With this new standard of work poised to replace the traditional approach, this Harvard Business Review report explores how hybrid working is transforming the way teams communicate, collaborate and more. With significant implications for both managers and organizations, this is essential reading.
Download now
The employee experience chasm between frontline and desk-based workers
The new normal requires organizations to maintain flexible remote working policies and the technology infrastructures to support them. Fujitsu commissioned Forrester Consulting to evaluate the state of hybrid/remote work for desk-based and frontline workers. To explore this topic, Forrester conducted a survey with HR leaders responsible for EX at global firms that have already established or plan to establish hybrid/remote workplace models. We found that most firms were not prepared for remote/hybrid work and that they still neglect frontline workers.
Download now
See how we have helped our customers
Market Leadership
Workforce transformation is now a priority, and when selecting a partner
for your journey you need to be certain of their ability to read the map,
as well as help you to your destination. Fujitsu is perfectly positioned to
help you on your journey. For five consecutive years, we've been recognized
as a Leader by Gartner in their Managed Workplace Services Magic Quadrant
for our vision and ability to execute.
Fujitsu's market leadership was also recognized by ISG in its Future of Work —
Services and Solutions 2021 Report. ISG clearly identifies Fujitsu as a
seamless partner for organizations seeking transformation driven by the
employee and customer experience.
Our key figures
Relevant links