Outline how digital transformation will enable the future of mobility
In "The Future of Mobility", Fujitsu sets out the future vision of digitalized mobility services, and shows how Fujitsu can contribute through its efforts as a digital transformation partner to customers, especially in auto industry and adjacent industries.
By creating diversified mobility services, we will be able to realize sustainable economic growth, enabling us to solve difficult societal issues. Let's take a look at the six emerging megatrends of mobility.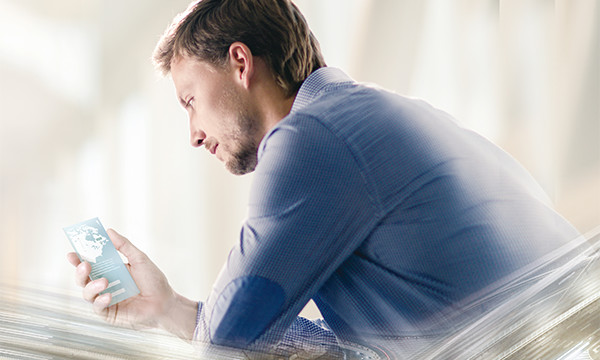 Urbanization of Mobility
Re-invention of cities by mobility
Democratization of Mobility
Mobility that everyone can use and provide
"Robotization" of Logistics
Mobility without human intervention
Mobility as Experience
Making movement more fun and appealing
Moving "Without Moving"
Mobility that replaces physical movement
Mobility in Natural Ecosystems
Mobility coexisting with our planet
Fujitsu and the Future of Mobility
As you have seen, we will have a variety of options to move from Point A to Point B. In addition, the future of mobility will be shaped by the organizations in various industries that form new ecosystems, linked by digital technologies, to co-create a human centric mobility society.
Based on its long-standing experience in ICT, Fujitsu is working to realize human-centric mobility in three areas: Collecting (collecting data), Connecting (connecting to networks), and Utilizing (leveraging data).
Also, Fujitsu presented an analysis of the impact of digital transformation on mobility services, outlining megatrends and business opportunities in the report.
New articles
Global Sustainability Transformation Survey Report 2023
READ MORE
LEO Satellite Broadband
READ MORE
Workforce augmentation maybe the next big disrupter?
READ MORE