Achieving Efficiency and Resilience Across Global Supply Chains with Digital Technology
From low-cost-oriented to maximization of customer value creation
The functions of the global supply chain are recovering as the counter measures to the corona pandemic have taken effect. However, risks of global supply chain disruption continue because of intensifying geopolitical risks. For example, the division of the world economy, increasing frequency of natural disasters and global warming, and systemic risks associated with cyber-attacks. At the same time, as the digitalization of society has accelerated. The objective of supply chain strategy needs to change from pursuing low cost through globalization to pursuing maximization of customer value. A smart data-driven supply chain system using digital technology is a key to realize such a strategy, enabling a supply chain that is resilient as well as efficient.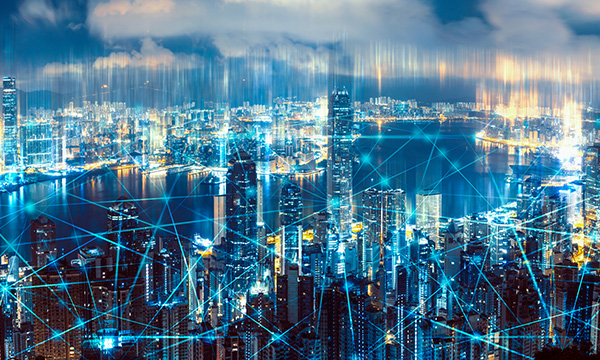 Significant impact on the global supply chains
Global supply chains have been significantly disrupted by the lockdowns, transportation problems and rapid changes in supply and demand caused by the COVID-19 pandemic. Some industries have suffered serious damage. For example, Hyundai Motor and Nissan Motor suspended their production lines from February to March, following problems with parts procurement from China. Similarly, it was also reported that production at the Tesla factory in Shanghai was temporarily halted because parts could not be procured from the United States.
Global production previously concentrated around specific regions and suppliers
Until now, industries facing severe global competition prioritized efficiency, establishing cheaper production bases overseas (the shift of production from home to the low cost country) and creating global supply chains. They focused on mass production to drive improved efficiency, resulting in increased concentration in some regions and major suppliers, and in turn making existing global supply chains vulnerable to the impact of the pandemic.
According to statistics from the United Nations Industrial Development Organization (UNIDO), the shares of the five major countries in the world gross domestic product (2015 price and value-added basis) in 2019 are 29.7% (China), 16.3% (US), 7.0% (Japan), 5.4% (Germany) and 3.1% (Korea). It became evident during the pandemic that many of the existing supply systems in these countries lacked the agility to change direction to adapt to sudden changes in demand.
As Table 1 shows, China is by far the largest import country of origin for major countries and regions of the world. In China, faced by labor and energy shortages, environmental challenges and domestic regional development imbalances, the pandemic has left the global supply chain temporarily at risk of fragmentation. In particular, the need for rebuilding the global supply chain has been identified as an urgent issue.
Table 1 Changes in share of imports from China in imports of major countries/regions


USA
Japan
EU
Korea
India
2008
2018
2008
2018
2010
2018
2008
2018
2008
2018
1
EU


17.4%

China




21.6%

China




18.8%

China




23.3%

China




18.5%

China




20.1%

China




17.7%

China




20.5%

EU


13.9%

China




14.6%

2

China




16.5%

EU


19.1%

USA


10.4%

EU


11.7%

USA


11.4%

USA


13.7%

Japan


14.0%

EU


12.0%

China




10.0%

EU


10.2%

3
Canada


15.7%

Mexico


13.4%

EU


9.2%

USA


11.2%

Russian


10.6%

Russian


7.0%

USA


8.9%

Japan


11.5%

USA


7.8%

USA


6.3%


Indonesia
Malaysia
Philippines
Thailand
Vietnam
2008
2018
2008
2018
2008
2018
2008
2018
2008
2018
1
Singapore


16.9%

China




24.2%

China




12.8%

China




19.6%

USA


12.8%

China




19.6%

Japan


18.7%

China




20.1%

China




20.3%

China




27.5%

2

China




11.8%

Singapore


11.3%

Japan


12.5%

Singapore


11.1%

Japan


11.8%

Korea


10.0%

China




11.2%

Japan


14.2%

Singapore


12.1%

Korea


22.0%

3
Japan


11.7%

Japan


9.5%

EU


11.8%

EU


9.6%

Singapore


10.3%

Japan


9.9%

EU


8.0%

EU


8.9%

Taiwan


11.1%

Japan


7.9%
source: Created by Fujitsu based on WTO and Eurostart data
The need to reimagine new global supply chains
It is important to note that COVID-19 is not a one-off. Indeed, the threat of future pandemics is real, and catastrophic events can happen any time. The risks to global supply chains are not limited to public health crises, such as coronavirus pandemics. They are also vulnerable to natural disasters such as floods and earthquakes, geopolitical issues related to politics and diplomacy and social issues such as labor conflicts and demonstrations. Businesses need to change, not just to deal with the current crisis but to prepare for whatever disruption the future holds.
We must therefore reimagine a new global supply chain for the new normal, which is not based just on efficiency but also on strong resilience without sacrificing efficiency, predictability and reliability.
Table 2 shows the author's consideration of the future vision for global supply chain, the challenges it faces and the solutions to realize it. Based on five major challenges, it proposes five solutions to realize a strong supply chain with the goal of sustainability and trust.
Table 2 Future global supply chain characteristics
| | | |
| --- | --- | --- |
| Future vision of global supply chain | Current challenges | Solution concept |
| Achieving sustainability and trust | Internally focused | Mindset shift: importance of trust from society |
| Achieving resilient supply chains | Focused only on efficiency | Achieve simultaneous efficiency and flexibility |
| Supply chains that avoid physical risks | Many are large-scale and centralized | Build supply chains nearer the place of demand |
| End to end, network-type supply chains | In-house systems | Create ecosystems to utilize external resources |
| Data driven systems | Reactive to risks | Predictive capability to help before/during/after disruption |
Physical response and restructuring of existing supply chain
In order to mitigate the supply chain risks mentioned above, we need to improve existing supply chains, for example, by providing redundancy in inventory, increasing supplier pools, shifting to in-house production and creating more distributed production and supply systems. We also need to improve stability and resilience.
While these measures can improve the flexibility of supply chains, they are yet to be understood in many industries. They are still associated with overlapping costs and impaired efficiency, so may not be central to current organizational strategies. There needs to be greater realization of the need for a trade-off between efficiency and resilience in the construction of effective global supply chains.
Changes in consumer behavior and the PEST analysis of marketing theory suggest that diversification of consumption is still progressing and individualization is actually becoming more prevalent with the advance of digitalization. The diversification of needs has led to structural changes in industry, leading to a shift from mass production to small-lot production. It is now possible to respond flexibly and quickly to diversifying customer needs without increasing costs, for example by using decentralized rather than centralized production systems.
Building end-to-end supply chains to reflect production and distribution processes
Traditionally, the product development, design process (engineering chain), manufacturing supply process (production supply chain) and product demand chain structure (demand chain) have been structured and optimized within each chain. However, with the rapid digitalization of society, the diversification and sophistication of consumer needs and intensifying competition, there is a strong demand to integrate and optimize product development, manufacturing and distribution to satisfy diversified customer needs and realize customer value. New technologies enable previously separated business processes to be connected by data, making it possible to design and implement more integrated strategies.
In addition to the diversification of customer value, the problems with mask supply during COVID-19 has underlined the need to redesign supply chains from the perspective of societal needs. Redesigning production processes is not enough. It is also key to strengthen global and local distribution processes. Furthermore, we should no longer rely on any one company for critical supplies. Other companies should be ready to adapt and flex their production capabilities at short notice to meet unexpected demands in the face of unexpected disruption.
By taking a more holistic approach, organizations can connect as an ecosystem, integrating production and distribution processes in order to create supply systems that provide complete value to customers.
For example, the World Retail Congress (WRC) in April 2020 highlighted a reference example of a global distributor that has enhanced customer satisfaction (rapid delivery: deliver products to customers in an average of 2 hours) by introducing a decentralized omnichannel fulfillment system, replacing the previous centralized fulfillment system centered on a single company. The company has reported cost reductions of 50% compared to its conventional fulfillment costs, underlining the benefits of introducing more innovative approaches to supply chain planning.
Figure 1 End-to-End supply chain concept starting from the customer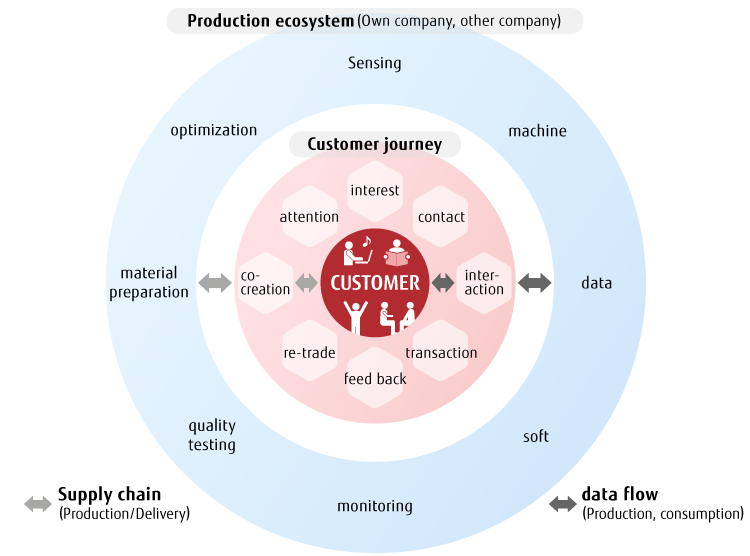 Data-driven supply chain ecosystems and risk management
It is highly possible that the current trade-off relationship between efficiency and resilience will be substantially eliminated. The use of digital technology enables global supply chain to be reimagined and rebuilt. For example, the introduction of small-lot production is made possible by digital technology, while the omnichannel fulfillment system featured at WRC successfully matched supply and demand by using AI and an ecosystem connected by IT.
The Japanese manufacturing industry, which features the world's most streamlined production processes, has begun creating the concept of an industrial platform (CPS platform). This platform can streamline each chain to realize an efficient end-to-end supply chain. Nippon Keidanren has suggested the use of 'connective logistics' to realize 'Society 5.0 era logistics', that is, a supply chain integration platform that connects multiple supply chains and links their information.
Fujitsu is delivering its industry cloud platform service for the manufacturing industry, including for the machine tools sector in collaboration with a major CNC equipment manufacturer. This service is incorporated to the COLMINA manufacturing platform service, with enhanced functions connecting second-tier, small and medium-sized companies, who would otherwise find it difficult to afford such a service alone. We plan to provide various functions as services, as described in the Fujitsu Smart Manufacturing White Paper.
In order to realize the 'Logistics in the Society 5.0 era' as proposed by Nippon Keidanren, we need to visualize and automate operations related to logistics, and improve operational quality and efficiency through new technologies and cooperation with external services. It is necessary to improve the efficiency of the entire supply chain across the manufacturing, distribution, and sales of the manufacturing, wholesale, and retail environments. To make this possible, Fujitsu visualizes and automates manufacturing, distribution and sales operations, making it simple to adapt and evolve the supply chain by using FUJITSU Cloud Service RunMyProcess.
In this way, digital technology can help us to visualize end-to-end supply chains, automate and streamline production processes, optimize supply chain decision using data analysis and create new added value.
Fujitsu is working to build a data-driven smart supply chain by utilizing our digital technology, knowledge and experience.
Changing mindsets to transform corporate culture in the digital society
During the COVID-19 pandemic, IT literacy has dramatically improved for many consumers. Digital life has become more established, with many companies moving from a face-to-face working culture style to an Online Merges with Offline (OMO)management style, introducing greater use of teleworking and a more digital management culture. Governments and society are also more able to engage in digital society initiatives through online activities. As digital becomes the default for our economic and social lives in the future, we need to reimagine the global supply chain and create new approaches suitable for the coming digital world.
About the author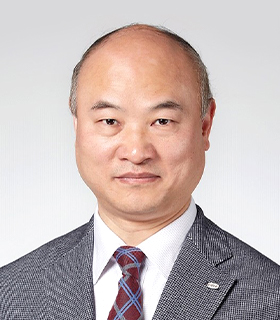 Dr. Jianmin Jin
Chief Digital Economist, Strategy Promotion Division, Global Marketing Unit.
Dr.Jin is engaged in mega trends insights of global political, economic, social and technology (PEST), and the research and analysis of advanced cases of digital innovation / digital transformation (DX).
Dr.Jin's latest book is "Towards the Creation of the Japanese Version of Silicon Valley: Ecosystem Innovation Learned from Shenzhen" (Co-authored).
New articles
Global Sustainability Transformation Survey Report 2023
READ MORE
LEO Satellite Broadband
READ MORE
Workforce augmentation maybe the next big disrupter?
READ MORE