<!-Subtext (optional)->
Financial Services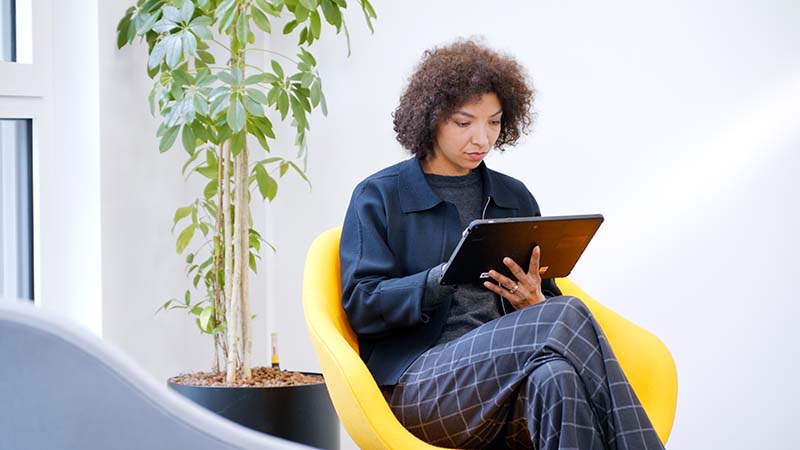 Driving digital transformation in financial services
Fujitsu financial services technology and solutions – driving a trusted future for purpose-driven financial services organizations
More than in any other sector, trust is fundamental to the success of Financial Services businesses. It always has been and always will be. You are responsible for your customers' financial wellbeing, so it's up to you to match your commercial objectives with their needs and those of society.
In fact, research shows that just over a third of consumers trust financial services businesses*. That's up on a few years ago, but clearly, there's more work to be done. Fujitsu's research shows that 92% of business leaders understand that they must focus on providing real value to society.
The need for trust has increased as the world has become more uncertain. When none of us know what's coming next, we need reassurance that businesses in financial services sector can adapt to our needs at speed and with creativity while remaining secure and solid.
Everything has changed. And that demands a rethink of how we live, work, and interact with each other. At Fujitsu, we take a human-centric approach to digital transformation in financial services that puts people at the heart of everything we do. The sector must reimagine a new future built around the urgent and evolving needs of its customers. When the future is uncertain, you need to be certain that you will be supported.
At Fujitsu, we are passionate about innovation and focusing it on enabling financial services businesses to thrive. It's a purpose-driven vision inspired by and aligned to the United Nations' 17 Sustainable Development Goals.
Financial services digitalization - three key objectives for a trusted future
Fujitsu will help you to execute your digital transformation in the financial services sector so that you can make your vision and purpose a reality at speed and at scale. We work with you to constantly improve how your business operates and how your people work. It's the foundation of a trusted future for financial services powered by truly human-centric financial technologies and digital capabilities.
We believe there are three important core objectives:
Global Financial Services Industry Trends
Today, digital transformation is critical to business success, and through the introduction of new digitalization technologies and processes, the financial services industry is firmly at the forefront of innovation. To help illuminate the way forward, Fujitsu, in partnership with independent research and advisory firm DataDriven, surveyed 168 financial services, banking and insurance ICT leaders as part of a wider survey of 600 global industry leaders. In our report - Digital Transformation Trends in the Global Financial Services Industry, ICT leaders reveal their thoughts on digital transformation - where they are focusing their strategy, the challenges they expect to encounter, their future transformation plans and the rewards they expect to achieve.
Learn more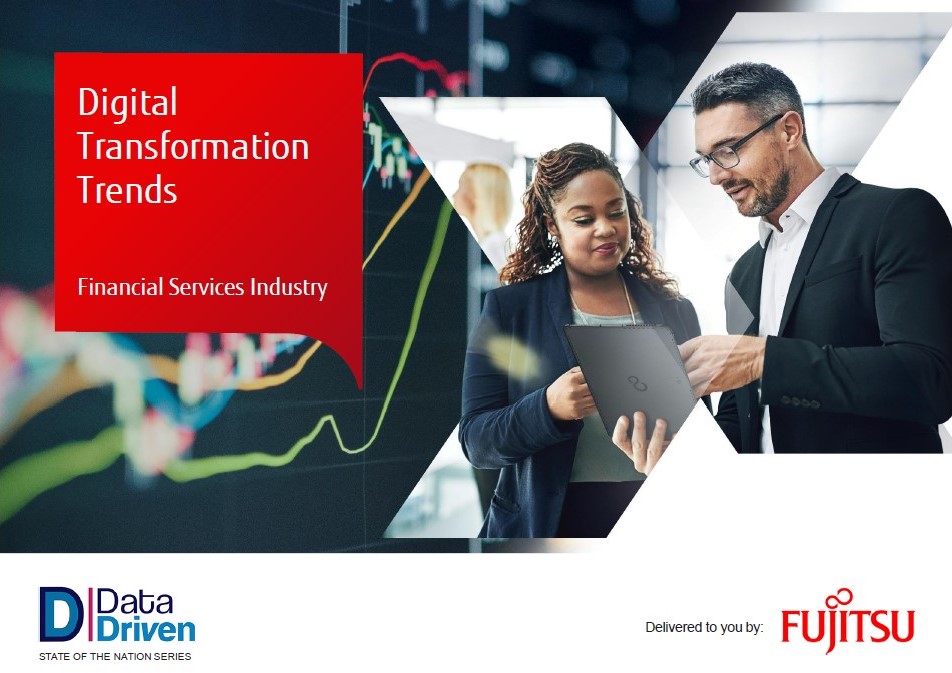 Fujitsu: A trusted, experienced financial technology solutions partner
When you work with Fujitsu as a partner, you benefit from a broad ecosystem which is not just focused on financial technologies – though they are central to what we do. You have a partner focused on helping you become the very best version of your business both now and in a trusted future. We understand the importance of digital transformation in the financial services sector and work with you to enable success, every step of the way.
Find out more about our philosophy, perspective, and approach: Below area selection of articles and whitepapers which go into our thinking in more depth.
Webcast: Why should you become a "Purpose-led" organization?
Online banking and insurance services gained pace during the pandemic. While banks built "open banking" ecosystems and insurers improved customer experiences, e-commerce today has integrated most customer engagements. We show how a new focus on consumer experience and workstyle helps build financial ecosystems aligned to future market needs.
Read our White Paper "The Financial Services Sector: Purpose-led from the beginning"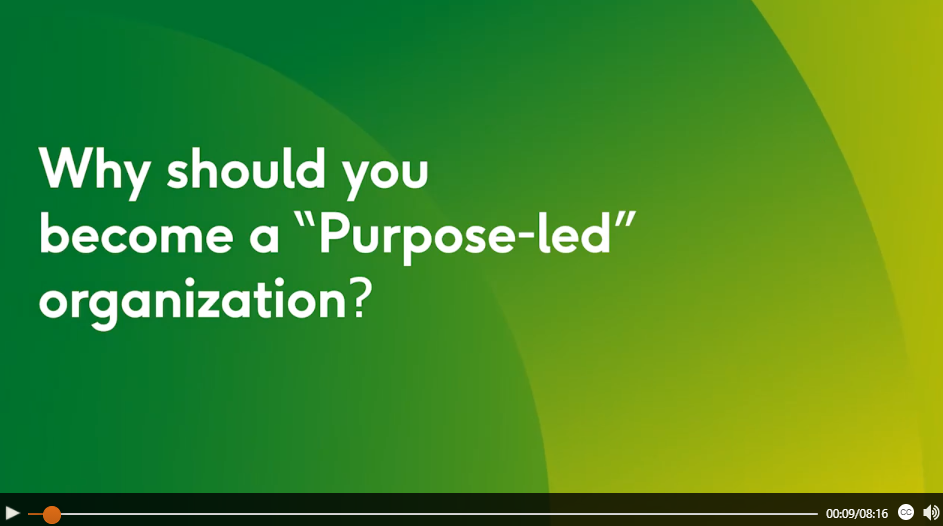 Purpose-driven partnerships
Enabling your people, your customers, and your entire business with the right technologies, applications, and systems is a collective endeavor. That's why we've built a global ecosystem of leading technology vendors and other organizations to help you leverage the power of digital to drive your purpose and build trust.
We connect the right services and financial technologies together to shape your unique ecosystem so it's aligned with your business objectives and and capable of adapting to new needs as they develop.

Fujitsu Blog: Latest insights from our Financial Services Solutions experts